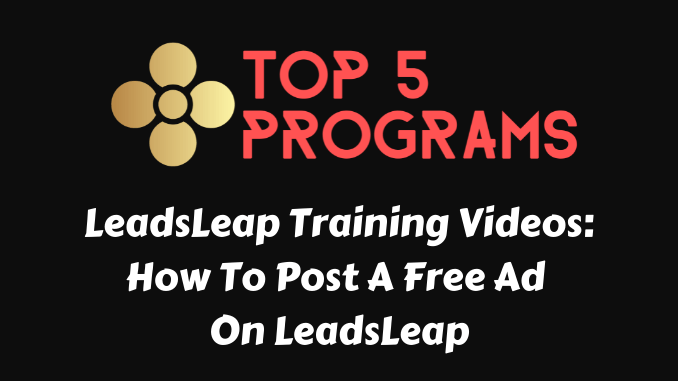 This is the first in a series of videos in which I will talk you through how to use the suite of tools and resources that Leadsleap.com offers to Internet marketers.
Leadsleap has featured as one of my "Top 5 Programs" ever since I launched this blog in 2016. It consistently ranks as the top source of subscribers to my mailing lists, and has outperformed all other advertising platforms in delivering new members to my own traffic-generation site, EliteDownlineBuilder.com and also in delivering the highest proportion of upgraded members.
Advertising is the core product of LeadsLeap, and it is the first resource on the site that you should master so that you can quickly start attracting traffic to your landing pages. That's why, in the first video of this training series I show you how to post an ad on Leadsleap. I demonstrate how to post a free ad on Leadsleap, but postng pro ads is a similar process.
If you have any questions, or would like to post comments or feedback about Leadsleap, feel free to do so either in the comments below or via the contact form and I will get back to you.
Best wishes,
David Hurley
#InspiredFocus