About David Hurley And Top5Programs.com
About David Hurley And Top5Programs.com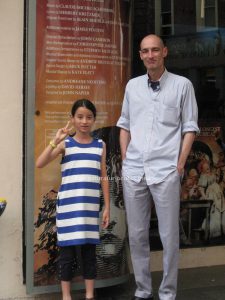 My name is David Hurley. I'm a British bloke who has lived in Hiroshima, Japan, for the best part of the last two and a half decades.
Every day, I #inspire myself with the burning desire to run a successful online affiliate marketing business.
I started Internet marketing almost by accident as an offshoot of a website I created back in the 1990s about Japanese mahjong. For many years I ran a website selling Japanese games to customers all over the world as a side business to supplement my income as an English language teacher in Japan. Today I continue to sell Japanese games on my Tripleclicks E-Commerce store.
In 2007 I began affiliate marketing with varying degrees of success and failure! Yes, I know what it can be like getting started with affiliate marketing because I have had my fair share (and more) of failures over the years…
Just about the only mistake I did NOT make was to give up! I want to #inspire you to develop a narrow #focus keep driving towards YOUR goals too!
In 2008 I created my first online service for Internet marketers, a PLR article writing service which I ran until 2015.
Over the years I have written a string of ebooks and created numerous services to help people set up blogs, squeeze pages and email letter series.
The "Rule Of 5"
As time went by, I found that working with 5 key programs enabled me to maintain my #focus while building multiple income streams and protecting myself against any one program failing or closing down.
That's how I came up with the idea of Top5Programs.com. I am #inspired by the idea of earning multiple streams of online income, and at the same time maintaining a sharp and narrow #focus.  
So my one word, which expresses the spirit of Top5Programs, is #InspiredFocus.
What Counts Is The People Behind The Programs
I believe the key to finding my top five programs is not so much the programs themselves (although that is important), but the people behind the programs.
I know about and admire the owners of all five programs that are in my Top 5 Programs list. They build programs that stand the test of time. They are available for their members, whether on YouTube, Skype hangouts, their program page on Facebook, or on the membership forums attached to their programs.
My aim is to #inspire you to roll up your sleeves and #focus on building YOUR online business. I like to think of myself as someone who people would want to have as their sponsor. Someone whose #InspiredFocus can inspire and help them to succeed.
That's why I run three regular incentive programs for my SFI team members. That's why I run this blog and seek out reliable information about Internet marketing and about the programs I join and promote.
My aim is not to #inspire everybody; only those people who are looking for what Top5Programs.com has to offer. 
Who Is Top5Programs.com For?
Top5Programs is both an affiliate marketing training blog and a weekly business newsletter that offers an #inspiredfocus to anybody who wants to build a successful online business with reliable, legitimate and profitable affiliate marketing programs.
When you subscribe to the newsletter, it arrives in your inbox once a week and is packed with tips & advice for home-based internet-marketers, both beginners and pros.
Click Here to subscribe to my newsletter for weekly tips about the top affiliate programs as well as insights into how to promote your business and build your list.
I look forward to helping you build your online affiliate marketing business with #InspiredFocus!
Best wishes,
David Hurley #InspiredFocus
Top5Programs.com
Rakurakuen 5-13-20
Hiroshima 731-5136
Japan
P. S. Subscribe to our weekly inbox newsletter and you will also receive a free copy of my 51-page report, An Insider's Guide To Working At Home On The Internet.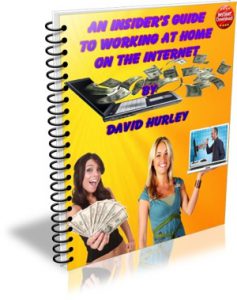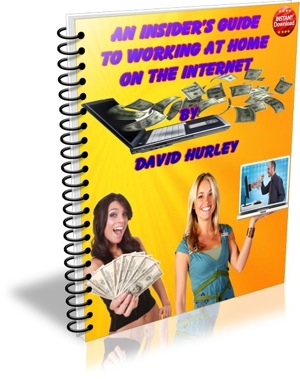 Topics covered include:
Plan Your Knowledge

Plan Your Mindset

Prepare Your Family

Plan Your Branding

Plan Your List Building

Plan to Be of Service First

Plan Your Own Info Product Creation

Plan to Tap Into Affiliate Marketing Earnings

Plan to Include Ad Revenue in Your Business

Plan Your Traffic