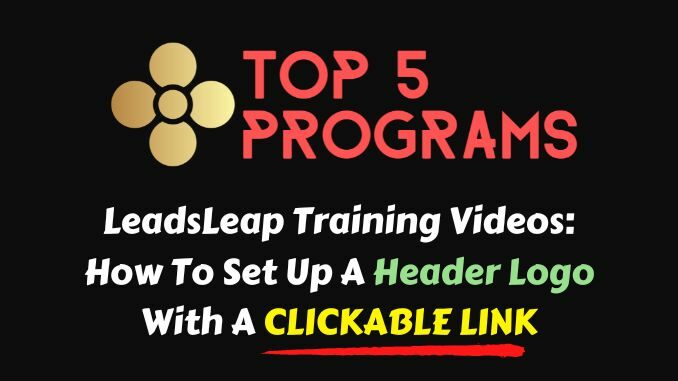 In my 16th Leadsleap Training Video I went over how to add a banner logo to the top of every email in the Sendsteed autoresponder.
However, the banner logo that you set up in the List Customization panel is not clickable and it seems that Leadsleap owner Kenneth Koh is not too keen on clickable header logos.
Actually, I received some intel from a subscriber who informed me that Kenneth had told him that a clickable banner would "make your email very commercial and less personal."
Suggested Use Of A Clickable Header Banner
Even so, there is a workaround if you really want to make your header banner clickable.
I personally do not do this, but IF I did, I would most likely point the banner to a particular page on my blog rather than directly to an affiliate sales page.
I might even point it to a private, subscriber-only training page and post the access code on the banner along with some graphics and info letting them know what the training is about. That way, subscribers can see that extra value is being offered exclusively to them. Perhaps you could change it each month or at some other interval to incentivize them to open your mails.
In cases such as that I do not think clickable header logos are a bad thing. Indeed, they could augment the value your email letters ought already to be providing.
Clickable Header Logo Workaround
With that said, watch the video to see how I create a workaround for anybody wanting to include a clickable header banner in their Sendsteed autoresponder emails:
Not yet a Leadsleaper? Dunno Wot Yer Missin!
Get started with Leadsleap free here:
https://leadsleap.com/?r=hirohurl (affiliate link)
All the best,
David Hurley