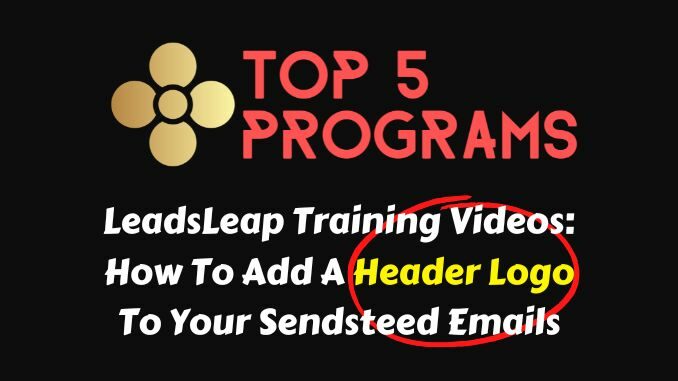 Question from a Subscriber
One of my subscribers emailed me to ask a question about using header logos in the Leadsleap Sendsteed autoresponder.
Until then, I had not bothered to use a header logo in any of my Sendsteed email series at all…
That's one of the benefits of creating these videos…
After a while people start to treat you like an expert and ask you about things you have not actually tried to do yourself… And that "outside pressure" prods you into learning something new that you probably wouldn't have bothered with if you'd been left to your own devices.
I'll address my correspondent's specific question in an upcoming video. For today's video I thought it would be better to show you how easy it is to add a header logo and have it show in every email letter in your autoresponder series.
Polish Your Image With A Header Image
The purpose of the header logo is to beef up your branding. I suggest you include a portrait photo, your name, URL and the a title that reflects what your email series is promoting.
The maximum size of a Sendsteed email header image is 600 x 200 pixels.
Create Your Header Logo on Canva.com
I popped over to Canva.com to make one for my Leadsleap Video Training series. It took less than ten minutes to find a template and modify it to my purposes.
Here is what my new Leadsleap email header logo looks like:

Training Video
Okay, and here is the training video. See how easy it is to give your email a lift by adding a personally branded header:
Not yet in Leadsleap?
Try it out free here (affiliate link):
https://leadsleap.com/?r=hirohurl
Best wishes,
David Hurley