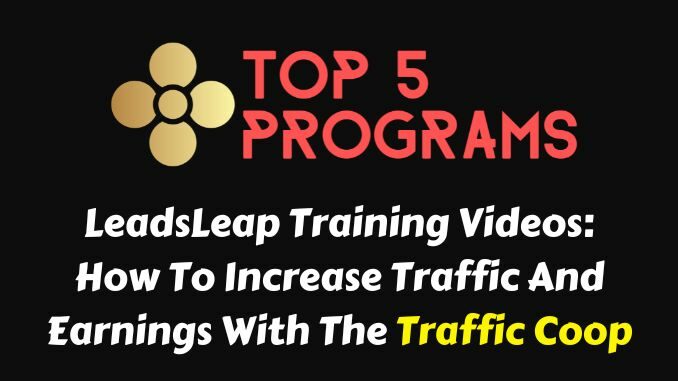 This is the fifth in a series of Leadsleap training videos. In this video we look at how you can increase your web traffic and earnings by using the Traffic Coop service that Kenneth added to the Leadsleap portfolio in July 2022.
Free members as well as Pro members can benefit from using the Leadsleap traffic coop.
Video Contents
In the video I show you where to find the coop link, and how to tweak it so that it promotes YOU and YOUR landing page as well as the coop ads.
Next, I take you through the three key benefits that the Leadsleap traffic coop offers:
Extra high quality traffic – turn low-quality TE traffic into better quality Leadsleap traffic!
More cash – get paid to promote the coop!
More efficient use of Traffic Exchanges
I show you my results so far – extra traffic and earnings!
Then we look at Leadsleap program owner Kenneth Koh's report on the traffic coop after just one week in action.
Why Leadsleap?
Leadsleap has been one of my "Top 5 Programs" ever since I launched my blog back in 2017. Why? Because it has consistently out-performed every other adveritising site that I have used, AND it comes with an excellent suite of Internet marketing tools, which not only includes the pdf storage service but also the SendSteed autoresponder.
David Hurley
#InspiredFocus