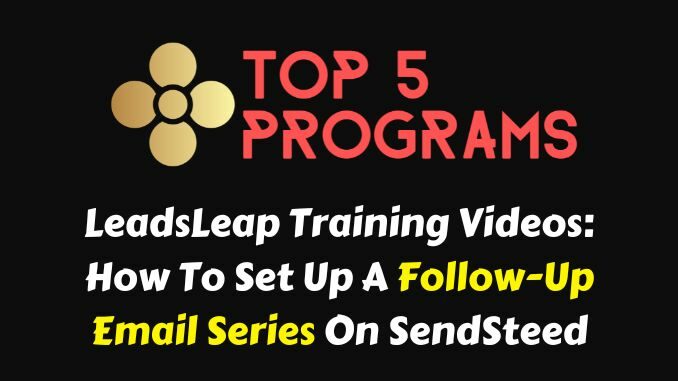 This is the sixth in a series of Leadsleap training videos. In this video I show you how to set up a simple autoresponder email series using Leadsleap's integrated "SendSteed" autoresponder service.
You will need a Pro account to set up an email follow up series on the Sendsteed autoresponder. If you are a free member, you can still use the Sendsteed autoresponder to build a list and send out broadcasts to your subscribers, but to create an email follow-up series you will need to upgrade to Pro for just $27 a month.
Video Contents
In the video I take you through the steps to set up a mailing list on the Sendsteed autoresponder, including:
How to complete the legally required step of adding a physical address.
How to add a signature file to every email you send out.
How to set up the Verification email.
How to set up the Welcome email.
How to create your follow up email letter series.
In the next video I will show you how to embed your autoresponder opt in form into a landing page so that you can start building your mailing list.
Why Leadsleap?
Leadsleap has been one of my "Top 5 Programs" ever since I launched my blog back in 2017. Why? Because it has consistently out-performed every other adveritising site that I have used, AND it comes with an excellent suite of Internet marketing tools, which not only includes the pdf storage service but also the SendSteed autoresponder.
David Hurley
#InspiredFocus