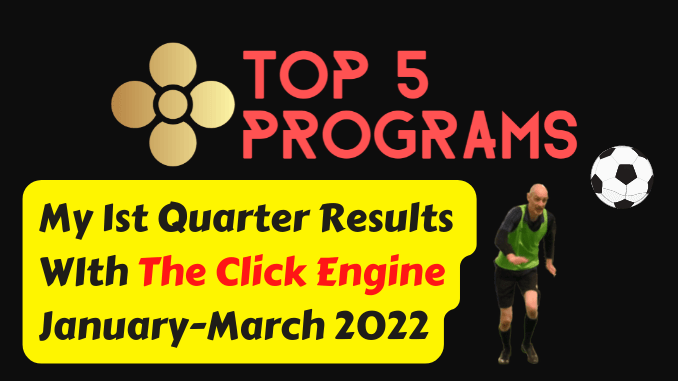 Here's a look at my results with The Click Engine in the first Quarter of 2022.
This is the first opportunity to look at how recurring commissions can help to boost monthly commission earnings with a low-cost micro-continutiy program such as The Click Engine.
I made my first sale on 28th January, just after Jeff Aman launched the program. On 30th March 2022 I got my 52nd sale (not including upsells and recurring sales). The next day, I sent Jeff a request for my 5th $25 Paypal bonus for my 41st-50th referral sales, and on 1st April Jeff sent another $25 bonus payment to my Paypal account. Not bad for a $4.90 subscription program!
I'm sharing them with you to show you what can be achieved with a "micro-continuity offer." It's not that I'm an especially good marketer. Anybody could achieve these results and better. All I have done is to promote The Click Engine on safelists, on YouTube, to my email subscribers, and on this and a couple of other blogs.
Okay, here's a detailed look at my first quarterly results with The Click Engine:
All the best,
David Hurley
#InspiredFocus
P. S. To get The Click Engine working for you: https://warriorplus.com/o2/a/z7kzbt/0