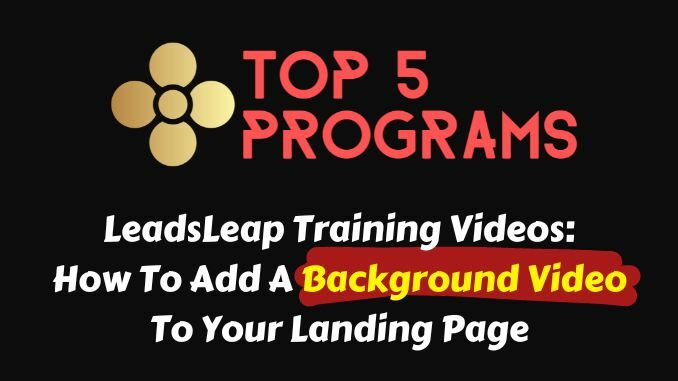 A few days ago Leadsleap creator Kenneth Koh added a new "background video" feature to the Leadsleap landing page creator. So now we can add video to the background of our landing pages; either covering the whole of the page, or just a specific panel.
Here's an example of a full page background video: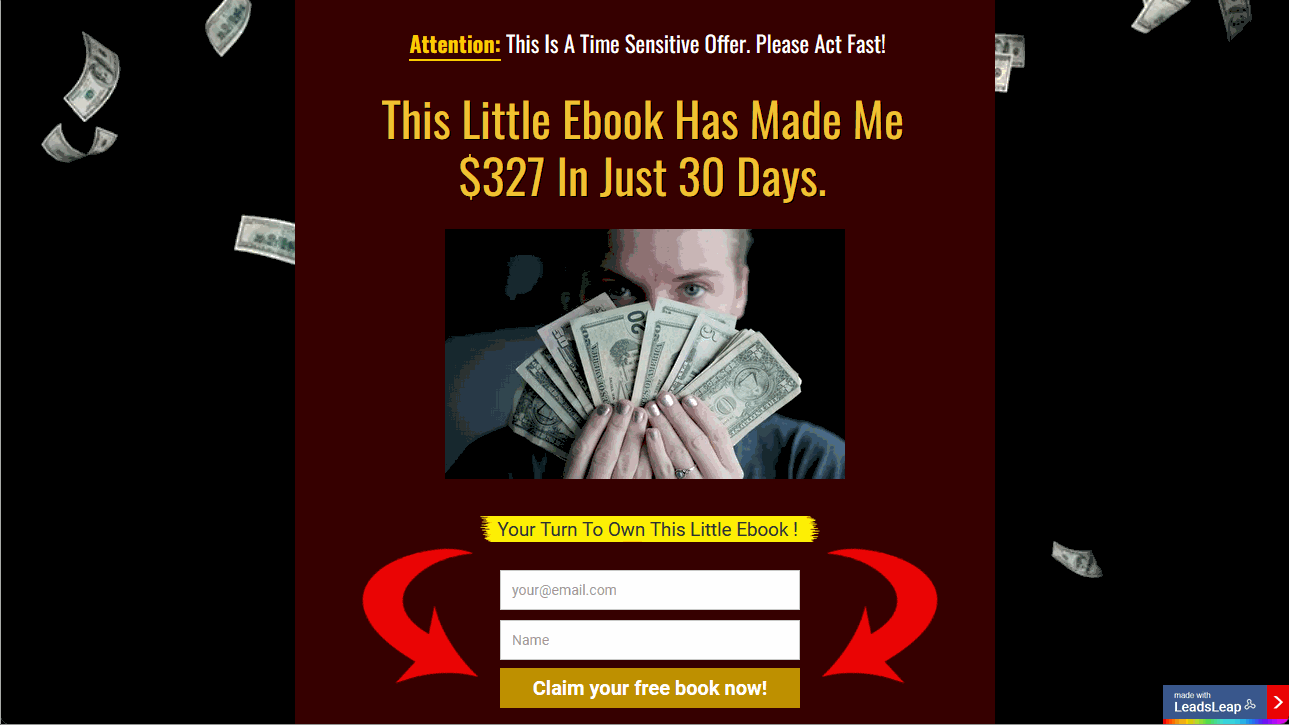 This new feature brings Leadsleap up to speed with other landing page creators that offer video background options.
As I was a bit pressed for free time last week I decided to create a live learn-with-me demo for this video, so what you see is me learning how to add video backgrounds as I go. It's completely unrehearsed.
I must admit I ended up spending quite a bit of time editing the video to cut out the bits where I'm hemming and hawing, so it still took quite a while to make!
Here is the training video:
What I found though was that even if you've never done it before, it's pretty easy to embed a video background to your landing page if you use one of the library of background videos available on Leadsleap.
Use Your Own Unique Self-Hosted Videos
You can also use a unique video of your own as the background video provided that you host it yourself.
I host any videos that I don't want to upload to Youtube or other video platforms directly on one of my WordPress blogs in mp4 format.
SiteRubix by Wealthy Affiliate is the managed WordPress hosting platform I use to do that:
https://siterubix.com?a_aid=014f70d3 (affiliate link) You can sign up for a free account and set up a free WordPress blog to get started. Then watch out for the Black Friday deal that'll be available later this week.
Kenneth Koh's Blog Post On This Topic
Here is Kenneth Koh's announcement about the new background video option for Leadsleap hosted landing pages:
https://leadsleap.com/blog/how-to-add-video-to-background-using-page-builder/
Not yet in Leadsleap?
Click the button to try it out free:
Best wishes,
David Hurley