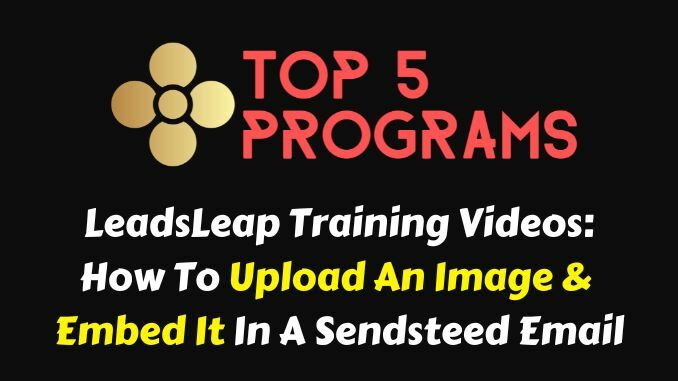 In this, the tenth in my Leadsleap video training series, I show you how to upload an image and host it in your Leadsleap gallery. Next, I go through the process of embedding that image directly into a Sendsteed autoresponder email letter.
To upload and host images on your Leadsleap account you will need to take the Pro upgrade. As a Pro member you can upload images, host them, and embed them directly into your Sendsteed emails.
You can also embed your own images into your squeeze pages, splash pages, thank you pages, and download pages. (I covered the embedding process in my videos that took you through how to create squeeze pages and thank you pages.)
Here's where you can access your image manager inside your Leadsleap dashboard: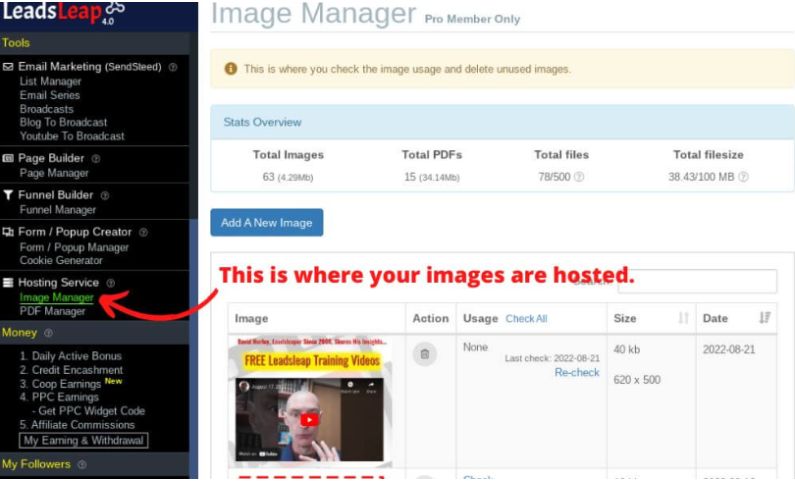 In the video I embedded the above image into a Sendsteed email letter to show the readers where they can host images on Leadsleap! Here's how the same image looks when embedded inside a Sendsteed email letter: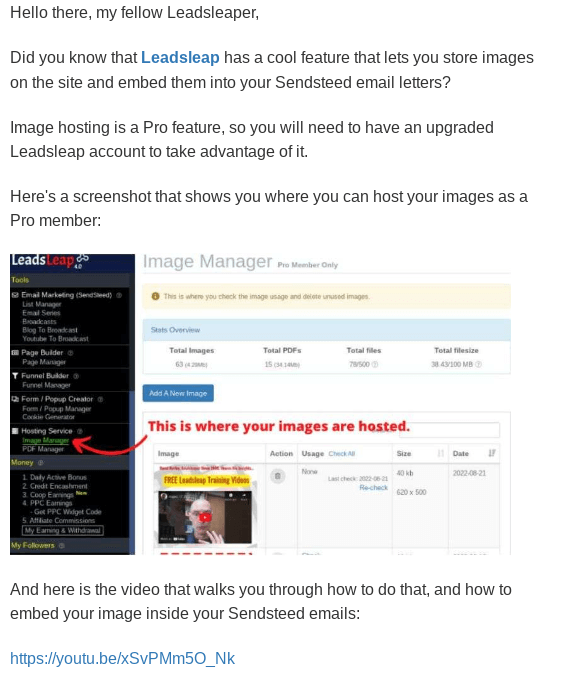 Get into the habit of embedding relevant and helpful images into your email letters and it will help you to build a closer connection with your subscribers, especially if they are personalized in some way. Instructional images, such as this one, show the reader in an instance what your written content is attempting to convey. It can be a very powerful way to gain attention and induce action (such as clicking through) from your readers.
Get Started With A Free Leadsleap Account
If you don't yet have an account with Leadsleap – what on earth are you doing?? :0 – you can try it out free here (affiliate link): https://leadsleap.com/?r=hirohurl
Best wishes,
David Hurley
#InspiredFocus