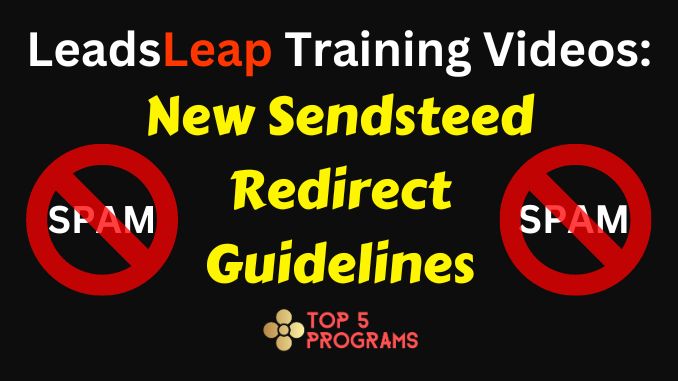 New "redirect" guidelines have been put in place on the Sendsteed autoresponder.
In this video I show you the tweaks you need to make to get your Sendsteed campaigns aligned with the new anti-spam-flagging guidelines.
Actually, the video was made in a rush and heavily edited, so it may not be as clear as one would wish.
So, just to clarify the info, there are two moments in the opt-in process when list owners are likely to redirect their new subscriber to another landing page:
Immediately after clicking the "submit" button on the lead capture page.
Immediately after clicking the "verification link" inside the first email.
1. Redirecting From The Lead Capture Page
This is still an option on Sendsteed, but a warning message has been added stating that,
Redirecting without informing the subscribers that they need to verify their email can greatly reduce the verification rate.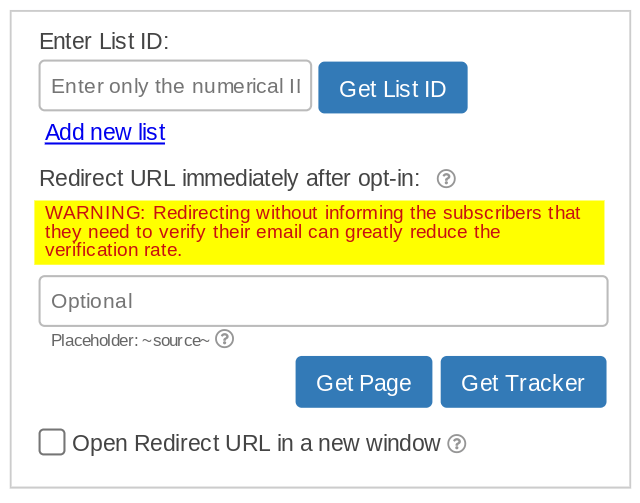 That is, if you immediately send your new subscribers to a sales page or some other distraction, then it is less likely that they will complete the second stage of the "double opt-in" process, which is to click a "verification link" inside the first email they receive from the list autoresponder.
If you want to make your new subscribers an offer right off the bat, then create your own "thank you page" and redirect them to that page. On that page you can (1) thank them for opting in, (2) inform them about the verification message so they know what to expect, and (3) show them a special offer.
2. Auto-Redirect Option Removed From The Verification Mail
This is the more important change. Now, instead of having the option to auto-redirect your newly verified subscriber to another landing page, the subscriber is given the option of clicking on a "Redirect Interrupted" link.
This change has been implemented so that the spam filter is less likely to flag the verification email as spam: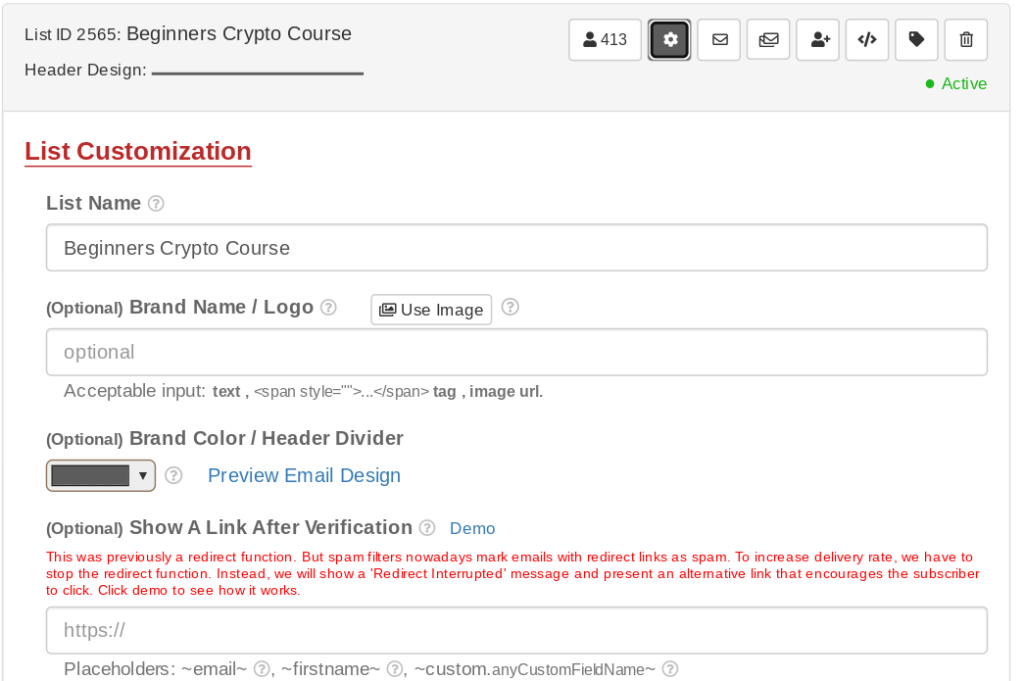 Here's the message that the newly verified subscriber will see:
1. Five second countdown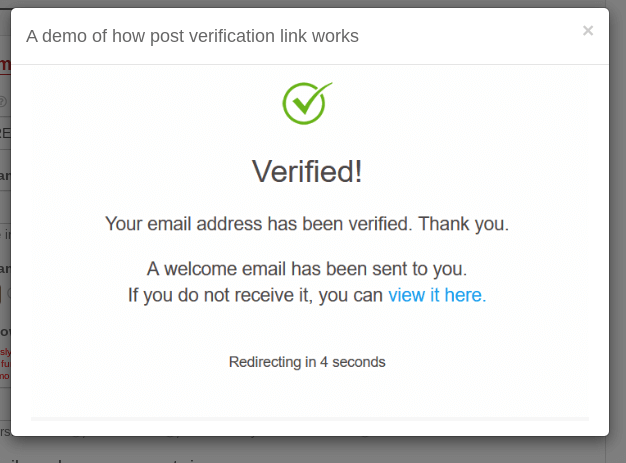 2. Interrupted Redirect link
The redirect link appears after five seconds: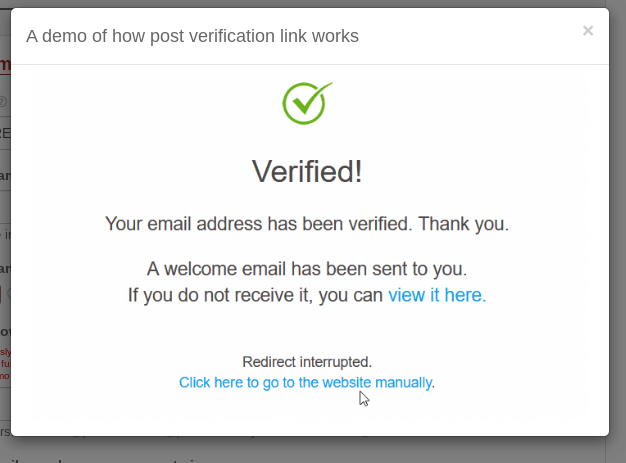 No longer will newly-verified subscribers find themselves magically redirected to a sales page or sign-up page for the list owners current favourite program – and that is probably for the best!
It is good to see that Ken, the Leadsleap owner, has taken these steps to protect Sendsteed autoresponder users (and the autoresponder itself) from getting flagged for "redirection spam."
Cheers!
David Hurley
#InspiredFocus