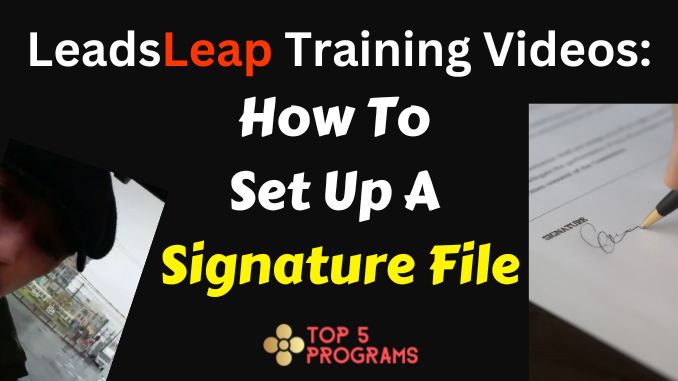 It's been a while since I posted a Leadsleap training video. This one goes back to the fundamentals of email marketing.
In this video I have a quick look at how to set up a signature file for your email mailing list so that you can save time and effortlessly promote one of your offers in the footer of every single email your Sendsteed autoresponder sends out.
Nice short video for this training!
What Should I Promote In My Signature File?
I recommend that you place a well targeted, high value, low ticket, continuity offer in your signature file. The combination of high value and low cost greatly reduces resistance and increases your chances of converting some of your list subscribers into the all-important "first time buyers."
Then, assuming your offer actually delivers on the promised value, if it is a "continuity" product it will bring in recurring sales or commissions month after month.
The service I recommend if you are in the online b2b affiliate marketing niche is The Click Engine as I have had a lot of success promoting it in my signature file, and the traffic it delivers is low cost proven buyer traffic.
Good luck!
David Hurley
#InspiredFocus