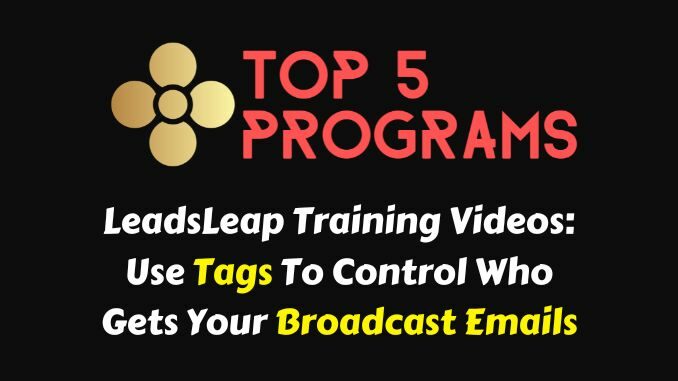 This is the lucky thirteenth video in my Leadsleap training series.
In the video I show you how to use tags to filter your target audience in your Sendsteed autoresponder when you want to send a broadcast email.
How To Re-send A Broadcast Without Irritating Those Who Already Read It
In particular, if you want to send the same broadcast a second time, you can use a tag to exclude everybody who already opened the first broadcast email, or who clicked a link inside the email.
That is just one way to use the Sendsteed tagging feature. Put this tip into action and once you become familiar with how it works you will be able to start targeting specific segments of your Sendsteed autoresponder subscribers across multiple lists with a single broadcast email.
Trick or Treat Tags For Halloween?
With Halloween just around the corner you could tag your passive subscribers and send them a spooky message to buck them up! Or tag your most responsive subscribers and send them a Halloween treat. 🙂
Video: Using Tags To Filter Repeat Broadcasts
Kenneth Koh's Blog Post
Here is Kenneth Koh's announcement about the new tagging features:
https://leadsleap.com/blog/how-to-send-broadcast-to-people-who-did-not-read-another-broadcast/
If you have a Leadsleap account and could do with some help setting things up, feel free to drop me a line. I will request your VA Password and then log in and check things out for you.
Not yet in Leadsleap?
Try it out free here (affiliate link): https://leadsleap.com/?r=hirohurl
Best wishes,
David Hurley