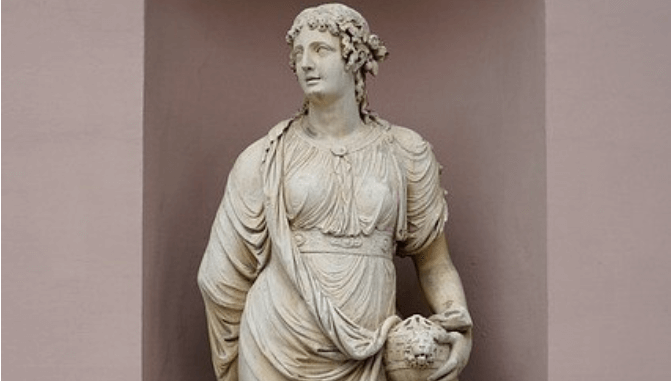 Traffic, Internet Marketing training and lead generation are make-money-online (MMO) niche blog ideas which can be highly lucrative. Understandably, many online marketers would love to get a bit of that action and claim some of the profits.
However, intense competition makes these blog ideas totally unforgiving.
So does that mean the niche remains a preserve of a few gurus? What if there's back-door access to this market, without the ridiculous competition?
Actually, you can generate unique, viable niche blog ideas around making money online by simply breaking it down into smaller chunks. I like to think of it as #InspiredFocus.
Here are seven awesome blog ideas that you can use to generate multiple income streams.
7 Ways To Generate Make Money Online Blog Ideas
1. Program Reviews
Reviews are an extremely popular type of content owing to their ability to influence online purchase decisions. And marketers use reviews to generate leads and online sales.
But Internet marketers themselves want to join new biz ops, subscribe to web tools and purchase info-products. A blog dedicated to unbiased reviews of such online resources can easily make money.
The great thing is that it's a proven idea. A site like IM Report Card is squarely based on a similar concept.
2. Live Case Studies
If you are promoting training and coaching programs like Wealthy Affiliate, for example; creativity is essential. There's no need to regurgitate their training on your blog; otherwise there's nothing unique about your content.
Instead, presenting case studies helps demonstrate how the concepts are applied in real life. The great thing about case studies is that they become proof unto themselves. That's real value to your blog readers; and a great way to boost your authority.
3. Ride On WordPress Popularity
It's free, it has vibrant developer/user communities and is trusted by corporations like CNN enough run their sites on it. That makes WordPress a very popular blogging platform. And wherever such popularity exists on the net, online business opportunities are plentiful.
Whether or not you have experience with WordPress, web design and/or PHP coding, there are several opportunities around WordPress. Examples include theme design, development of plugins/widgets and various WordPress related services.
Whether you're a tech creating WordPress products or an affiliate promoting related utilities, there's big money around WordPress.
4. Done-For-You Services
One resource that online entrepreneurs are always short of is TIME. Because most internet marketers run a one man show, it makes sense to outsource some of the tasks. And a great way to do so is to get customizable done-for-you services or business.
A good done-for-you business service will let you hit the ground running. And it is precisely because it makes life easy for people that done-for-you services make lucrative niche website ideas.
5. Syndicate YouTube Content
If you want game-changing content that's valuable, popular and unique, interviews will take things to another level. People who're interviewed are expected to be authorities in their fields of expertise. And who wouldn't want to hear the niche's experts talk about how they do stuff?
It's a technique used by many businesses like media houses, radio stations and TV shows are built on.
You can copy this idea and implement it in you MMO blog or vlog. What you simply do is leverage on your niche's rock stars by syndicating content and turning it into unique content on your own blog.
But what if you don't know or have access to any of the experts in your field?
Don't worry. Simply learn how to syndicate other people's content in a way that's a win-win for all parties.
I do this by sharing Lewis Howes' School of Greatness, Tom Bilyeu's Impact Theory and Evan Carmichael's #Believe YouTube channels. To see how I do it check out these syndicated content posts on my blog:
If you check those posts, you will see that I have credited the original creators of the video content. I link back to their sites. I edit their written content and splice in my own unique content. That creates a win-win-win for the original content creators, for my blog and for my blog readers.
Real Specific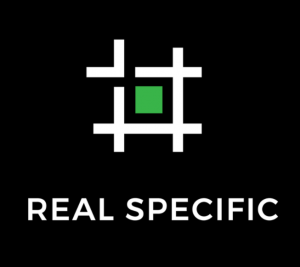 I do not go and search for syndicated content. Instead, I use Real Specific to find the content for me.
I set up a few keywords and Real Specific automatically places relevant content in draft format on my WordPress blog. I then edit it and publish it.
Using Real Specific to pull in curated content is a great time way to save time and boost productivity.
6. How-To Guide 
As we discussed earlier, online marketers are always looking for ways to save time. Besides outsourcing or getting stuff done for you, how-to guides are great time-savers. Nobody wants to re-invent the wheel because trial and error is usually an unnecessary waste of time.
If you know a quick way around common internet marketing tasks, you're likely sitting on a viable blog idea.
Imagine being the go-to site for help with tasks like WordPress blog set-up or how to use Traffic Exchanges effectively!
7. What's New In IM?

 
In web marketing, the early bird usually does get the fattest worm. For that reason, first mover advantage is quite apparent in the business.
It's relatively easy to discover what's new; the owner usually makes sure you know about it. But with experience, you'll notice that not all new things are worth the hype. So a common problem is finding reliable information about what's new AND worthwhile.
Solve this problem and you have a great niche blog that won't struggle to get traffic and niche popularity. Your blog may take the form of reviews and/or case studies focusing on new stuff.
Value & Uniqueness Drive Blog Success
The difference between profitable and unprofitable niche blog ideas boils down to two simple factors: content value and uniqueness.
Of course, solving problems for your readers is necessary too. But it will count for nothing if you're suggesting the same solutions in the same tired way as everybody else. If your idea creates value and presents solutions in a unique way, success can be yours for the taking.
David Hurley
Top5Programs.com
#InspiredFocus
P. S. Wealthy Affiliate is the best place to start your first niche blog. It's FREE to join and you'll get FREE training PLUs TWO free WordPress blogs hosted on the secure SiteRubix hosting service.
Click Here To Get Started FREE Today!