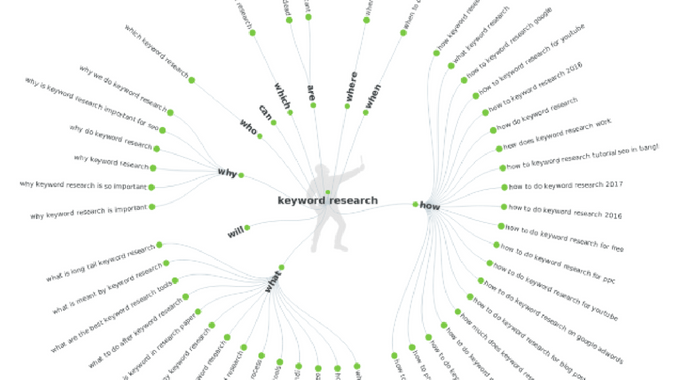 Besides Google & Bing Keyword tools, do you use any other free keyword research tools for SEO?
When creating fresh content for your blog, SEO (and therefore keyword research) should play an important part in your preparation.
Google Keyword Planner and Bing Keyword Tool are perhaps the most popular free tools, but there are plenty of alternative keyword tools at your disposal.
Among them are six free ones that offer unbelievably good value, as I explain below.
I've also added a seventh, Jaaxy – a professional keyword tool that I highly recommend – which you can test free for up to 30 searches.
Okay, let's dive in…
7 Ways To Find New Keyword Ideas For Free
1. Google Autosuggest
This is one tool which not many marketers know about but don't use for keyword research. It's built right into the regular Google search bar. You've noticed how Google drops down suggestions to finish off your search term? That's Autosuggest, for you.
The suggestions you get are based on frequently used keywords in Google. That means, you get a good feel for variations on your base keyword.
2. Soovle
If you think Google Autosuggest is cool, then you'll definitely find Soovle even cooler. This tool doesn't just pull Google data. It includes suggestions from sites like Yahoo, Bing, YouTube, Amazon and more. That means you get keyword suggestions from all kinds of sites which handle different kinds of searches.
Soovle is pretty easy to use. You simply enter a seed keyword, hit the "Soovle" button and you get a list of keyword suggestions.
3. Ubersuggest
When you need a huge pool of keywords to start off your keyword research, Ubersuggest got you covered. The unique thing about Ubersuggest is that it returns results that are organized in an easy to follow fashion.
For example, results may be in this form: "keyword" + a, for combinations of your keyword and words starting with the letter "a". This creates massive opportunities to discover keywords which other free tools would never come up with.
As the name implies, this tool simply suggests keyword ideas. Run these ideas through another tool which provides search engine-specific metrics like search volume, keyword competitiveness, etc.
4. Answer The Public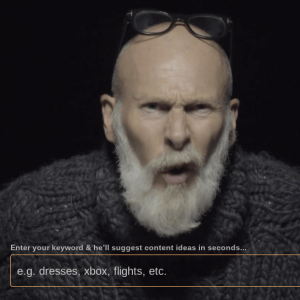 Another cool and free keyword research tool for SEO is Answer The Public. Answer The Public is great for suggesting new keywords with prepositions like "near", "with", "without" and so on.
It also takes your seed keyword and comes up with keyword-based questions by prefacing it with words such as "What", "Where", "Where", etc.
Often, people type in questions related to stuff they are searching for. Creating content around such questions can be highly rewarding.
As such, Answer The Public helps you discover golden keyword ideas to explore during keyword research.
5. Keywords Everywhere
This is a useful app for Chrome and Firefox users. Install Keywords Everywhere on your browser and you will no longer need to switch between your keyword tool (including the free ones above) and Google Keyword Planner.
Keywords Everywhere appends search volume data, CPC and competition data onto the interface of your keyword research tool. So you'll be able to see all the relevant search volume data in real time while you are on Google Search, Soovle, Ubersuggest, Google Analytics and more.
6. Wikipedia
Yes, you read that right, Wikipedia! Not quite the sort of keyword research tool many would expect but effective, nonetheless.
If you want to include scientific data, factual info or other in-depth explanations in your content, Wikipedia is a keyword goldmine. Wikipedia pages are rich sources of contextual keywords.
To find keyword ideas, simply go to any page related to your niche. Wikipedia content makes use of contextual keywords within each page's content. Interestingly, many of them link to different pages which provide even more keyword insights.
7. Jaaxy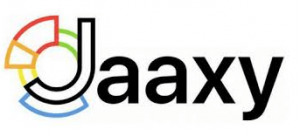 Okay, I'll finish up with a professional keyword research tool that I use all the time as an affiliate marketer. It's called Jaaxy.
Jaaxy is the industry's only keyword and research platform that was developed by affiliate marketers FOR affiliate marketers. It turns keyword and competition research into a breeze!
With Jaaxy you are getting the most advanced, yet useful platform in the world for managing all aspects of keyword, website, competition, and market research.
Jaaxy will save all your keyword searches for you, so you can easily access your data.
It's a premium keyword service designed for affiliate marketers, but you can run up to 30 free searches on the platform to get a feel of what's on offer.
Here's a video by a fellow Jaaxy user that shows you how Jaaxy can help you with your keyword research:

Keyword Research Is More Than Building A Word List
Though they're great for coming up with unique long tail keywords, the free tools I've listed in this blog post do not provide comprehensive keyword research. Almost every 100% free keyword research tool for SEO are best for suggesting keyword ideas.
But keyword research goes much further than producing a bunch of random search terms. It includes competitor analysis, using spying on competitors, search volume analysis, keyword difficulty analysis and so forth. You will eventually need a premium keyword tool like Jaaxy which integrates all those cool features into one easy-to-use tool.
David Hurley
Top5Programs.com
#InspiredFocus
P. S. In the article about Free Keyword Research Tools I mentioned Jaaxy as a premium tool that I use. What I didn't say is that I get to use Jaaxy FREE as part of my Wealthy Affiliate Premium Membership package. Awesome! Check Out Wealthy Affiliate Here!