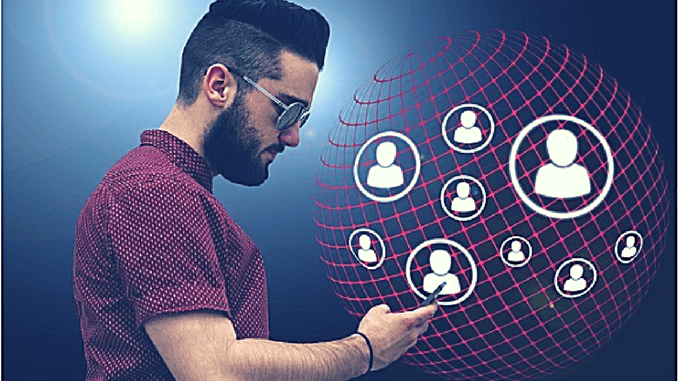 With the rise of social media, people have changed the way they use the Internet. That has affected the way products are marketed online too.
From this the idea of niche influencer marketing has taken on a new significance. If you're not familiar with niche influencer marketing, this Youtube podcast goes into it in some detail:
Use Social Media To Stay Relevant
Internet businesses need to use social media to stay relevant.
YouTube videos often appear in the top ten search engine results, for example. So it makes sense to add video to your content marketing efforts. 
Because video is a popular media for influencers it makes sense to look for your niche influencers on popular video platforms such as YouTube. You can then leverage influencers who speak to the needs of people in your niche market.
Niche Influencer Marketing And The Magic Of Social Media
Niche influencer marketing isn't new. Social media has just made it more effective. In 2017, I posted an article about how to create content that goes viral and used a Julius Dein video as an example. Julius talks about how he employs niche influencer marketing to promote his brand.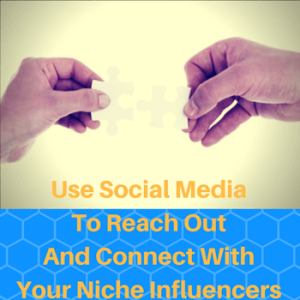 Niche influencer marketing on social media is a good way to get more traffic, more sales or pulling more people onto your mailing list.
In the old days, influencer marketing was all about famous people appearing in adverts on TV and in newspapers.
Then the internet created a new type of influencer, someone who builds a huge social media following.
Of course, not everyone with a large Twitter or Instagram following is an influencer.
As the name suggests, influencers must be able to influence people in specific niche markets, otherwise they're just a popular social media user.
Who Are The Influencers In Your Niche?
As a marketer, it's in your best interest to find internet 'rock stars' who can influence behaviour within your niche.
They don't have to be directly involved with your niche or product. However, their following must be a fit for your typical customer or target market.
Connecting with niche influencers is one of the keys to internet marketing, particularly if you're targeting customers who are active on social media.
But to discover them, you obviously have to be on social media yourself.
Like everything in business, relationship building is at the centre. Simply identifying or knowing who the influencers are won't do much for your business. It helps to build a good relationship with them.
Julius Dein talked about how influencer deals are settled with Facebook likes, for example. This shows how you and your influencer can mutually benefit from such deals.
In order to carve great business relationships, always look for win-win opportunities. Niche influencer marketing works by first helping an influencer to spread the word about his or her work. Get noticed, and then the likes will start to come back to you when you post your stuff.
There's An Influencer For (…Almost) Everything
If you are going to take your online business to the next level, promoting your brand through social media influencers is a great strategy. Whatever niche you're in, there is a chance of finding a handful of possible influencers.
Niche influencer marketing is a big marketing trend that's producing insane results for successful marketers.
And success in internet marketing involves copying what's working and who's getting it right!
David Hurley
Top5Programs.com
#InspiredFocus

P. S. If you enjoyed this post about niche influencer marketing, stay in contact by popping over to my Top5Programs Facebook page and liking it. 🙂