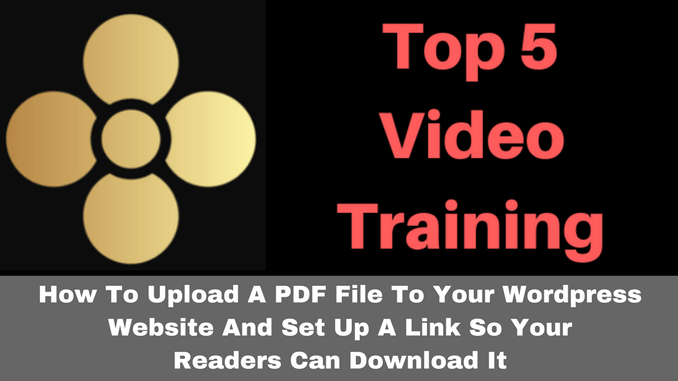 In this video I'm going to show you how to upload a PDF file to WordPress (not WordPress.com but a self-hosted WordPress site).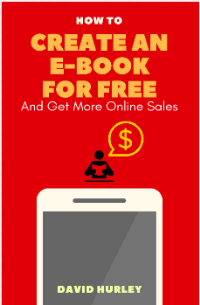 Then I'll show you how to add a PDF download link to your WordPress blog.
Once you know how to upload PDF files to WordPress you can upload your e-books and make them available on your blog for your readers to download.
This video is part of a video training series that supplements my free e-book, How To Create An E-Book For Free & Get More Online Sales
So, here's the video:
In the previous video I made a PDF e-book using Google Documents on Google Drive.
In this video, I upload the same PDF file to one of my WordPress blogs on a SiteRubix.com sub-domain. 
The process is exactly the same for uploading a PDF file to a WordPress blog that's self-hosted on your own domain.
How To Upload A PDF File To WordPress
After logging in to your WordPress account, go the Media link in the vertical menu on the left.
Click "Add New," then "Select Files" and locate the PDF file you want to upload from your hard-drive.
Then click the blue button to upload your PDF file to your blog.
Once the PDF file has finished uploading (which usually only takes a few seconds), you'll be able to copy the link and set up a download link.
You can create the download link on a post, page, or sidebar widget, just as you like.
How To Add A PDF Download Link To Your WordPress Blog
Click the Library link in the Media section of the menu and locate the PDF document in the Media Library. If you have already uploaded a bunch of files, the PDF file should be the first file, top left. 
Click on the PDF file icon and a pop-up screen called "Attachment Details" will appear. Locate the PDF file URL and copy it.
Three Types Of Download Link
In the training video I created three types of download link in a post. The three types of link are:
A raw URL

A hyperlink embedded in a snippet of text

A clickable image link
If you have read my e-book and followed the training videos, you now know how to create an e-book for free, upload it to your Wordpress blog and create download links for your readers.
More Training Materials
That's great if you simply want to give away e-books without inviting your readers to join your mailing list. 
But what if you want to create a free e-book that will help you build your mailing list?
And what if you want to sell your e-book?
Look out for my upcoming training videos which will show you how to do those things too.
All the best,
David Hurley
Top5Programs.com
#InspiredFocus
P. S. How much can you really earn by creating your own e-books?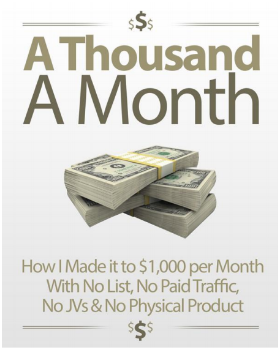 In our e-book, A Thousand A Month my colleague Alex Nordach and I show you exactly how Alex built up to a monthly profit of $1000+ selling just ONE e-book that he created using free online resources.
This case-study will be a real eye-opener for you. Click Here to find out more. 

Contact Me if you have any questions, or post a comment below. I will respond within 48 hours.