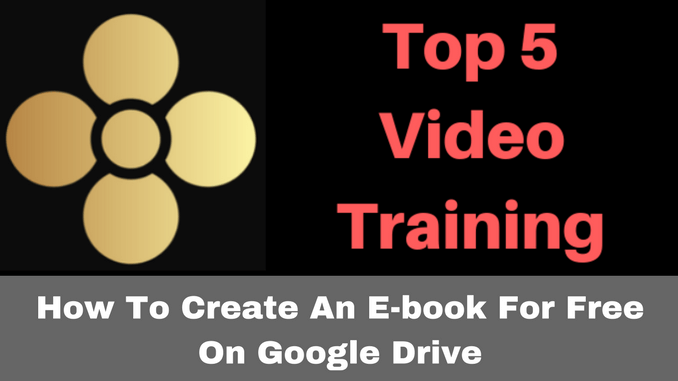 In this training article and video I'll show you how to create an e-book for free on Google Drive.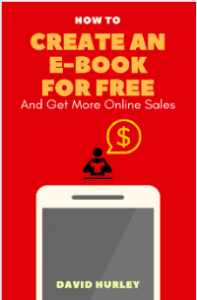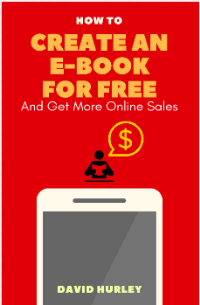 After I have made an ebook PDF free on Google Drive, I'll show you how to download it to your computer.
This training follows-up on my e-book, How To Create An E-book For Free And Get More Online Sales.
If you have not read it, opt in to my mailing list and I'll send you a free copy so you can see exactly how to create a free e-book from beginning to end.
This training video shows you how you can create a PDF version of your e-book for free using Google Drive.
Training Video: How To Create An E-book For Free On Google Drive
Video Walkthrough
Today I want to follow up on the e-book that I sent to you, How To Create An E-book For Free And Get More Sales.
I want to show you the process of creating an e-book using free online tools; specifically using Google docs.
What I'm going to do is create a "nominal" or "token" e-book.
I'll show you how to use some of the parts of Google docs to do that.
And then, how to turn that Google doc into a PDF file that you can download to your hard-drive and then later on upload to WordPress.com, although the WordPress side will be a separate video.
Step 1: Getting Started
So we come over to Google Drive and click the "New" button here – and select Google docs.
A blank, untitled document comes up.
That is where we will create, completely for free, our new e-book.
Step 2: Writing The E-book.
In this part of the video I show you a few of the basics of creating an ebook on Google Docs, such as:
Choosing font style and size.

Centering and creating titles and section headings

Embedding hyperlinks into URLs and text.

Importing images.

Creating bulleted lists.
Step 3: Download Your Google Doc As A PDF File.
Simply click on the "printer" icon and click the "Save" button to save your document. On a new screen you will be invited to download the document to your hard-drive as a PDF file.
Those are the basic mechanics of creating an e-book for free.
How To Make $1000 A Month (And More) From Your E-books
Now you have in your hands a great way to generate sales on the Internet.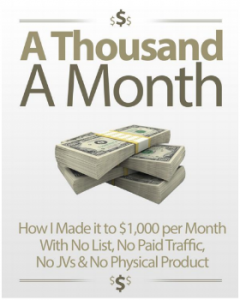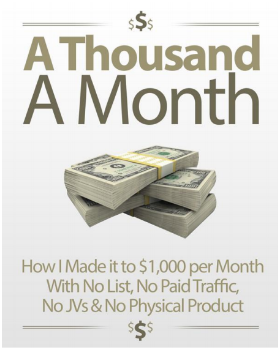 Yes, you can make serious money selling your own e-books.
That's been my "secret sauce" to online sales for several years now.
Once you've created your own e-book you can sell it over and over again.
Do the work once. Reap the rewards over and over again.
The overheads are incredibly low, so most of your income from sales goes right into your pocket.
If the thought of creating your own e-books excites you, check out A Thousand A Month – an e-book I wrote in collaboration with a friend of mine, Alex Nordach.
Who is Alex Nordach?
Like me, Alex lives in Hiroshima and is a self-employed English teacher. Again, like me, he also runs an online business.
Unlike me, Alex is a bit of a fitness freak.
He created an ebook in the health and fitness niche and started selling it online a few years ago.
Alex is living proof that you can create an e-book and build up a four figure monthly income from it.
Once you know how to do that, simply rinse and repeat!
Find out more about how YOU can join us and start earning A Thousand A Month from an e-book you can create for free.
David Hurley
Top5Programs.com
#InspiredFocus
P. S. In the video I show you how to create an e-book for free on Google Drive. In our e-book, Alex Nordach and I show you how you can duplicate our results and earn $1000 (or more) every month creating an e-book for free and selling it online.