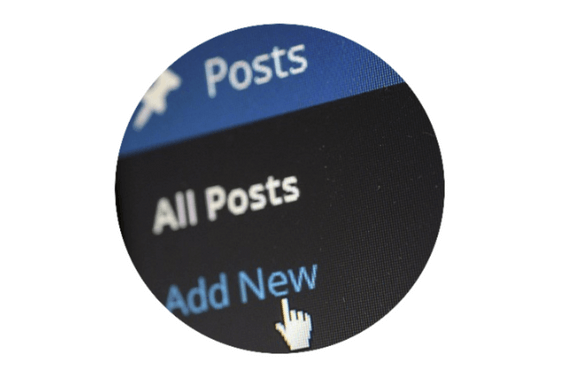 Internet marketing PLR articles can be a valuable addition to your content creation plan for your business blog. Just as you can buy a done for you website, you can also get off-the-shelf articles.
But buying Internet marketing PLR articles presents one significant challenge. Being off-the-shelf means they're not unique. And unique content is a big deal for the success of any website.
Also, the PLR articles may be written in a style that is different from your own writing style. If you do not edit them before you publish them, they will be out of sync with the style of your site.
So, to effectively blend PLR material into your site, you should not think of it as ready-to-use material. You will get better results with PLR material if you edit it before you publish it.
I'll show you three steps that will turn your Internet marketing PLR articles into unique, valuable and engaging content for your blog.
Hang On, What's PLR?
PLR is short for Private Label Rights. That means when you buy PLR articles, you also get the rights to use the content as though you were the author. You're free to share, giveaway, sell, amend and use it any which way you please.
One of the major reasons why PLR content remains useful is that it can effectively cure writer's block. So, PLR is a great time-saver. It's also a useful source of fresh content to keep your readers engaged with your blog.
Step #1: Adopt The Concept, Not The Words
Perhaps the biggest mistake you can make with PLR articles is to consider them an alternative to your own written content.
Sure, it's done-for-you content and seems ready to publish. But no matter how well written they are, PLR articles weren't written specifically for your blog.
When you buy internet marketing PLR articles, their value is in the ideas they contain.
However, most people who buy PLR material simply copy, paste and hit publish. It's the quick and easy way. But it doesn't serve you well, so avoid it.
A PLR article simply represents ideas which you can use to build unique blog content. However, its words (in their unaltered state) are like unprocessed raw materials in a factory warehouse. You must take the raw materials and process them into something new and unique to your blog.
Step #2: Make It Blend With Your Existing Theme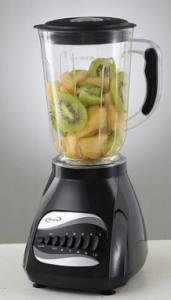 Now that you've got some new content from the PLR marketplace, it's time to blend it into something unique.
Every website has a unique way of presenting content. Yours is no exception. Use PLR as a resource to create rich content that will resonate with your audience.
To do that, you must re-write it in a way that is consistent with the theme of your blog. Blend your own words into the content to give your article its own unique flavour.
The "blending process" turns PLR articles into unique content for the search engines as well as for your readers.
Step #3: Make It Your Own
Now you've transformed your PLR article into a unique piece of web content. The final step is for you to seal it with your brand.
Four ways to do that are:
1. Add specific examples that relate the content to whatever it is that YOUR brand does for your customers.
For example, suppose you offer a WordPress set up service on the Site Rubix hosting platform. You're editing a PLR article about starting a WordPress blog. The PLR article might say:
BEFORE: When setting up a WordPress blog it is a good idea to use the Akismet plugin to prevent comment spam.
You can change and expand the wording to make it unique and specifically related to the service you offer:
AFTER: One of the benefits of our WordPress blog set up service is that you won't need to use the Akismet plugin to prevent comment spam. That's because our blogs are hosted by Site Rubix which has built-in anti-spam technology that comes free with every hosting package.
2. Embed a link to another article on your blog that offers more information on a topic mentioned in the PLR article. You can either simply hyperlink the relevant snippet of text, or add an extra sentence such as: For more information on this topic check out this review: HYPERLINKED BLOG POST TITLE.
3. Sign off the article with your name and blog URL.
4. Add a P. S. note that includes a Call To Action related to the content of the article. For example, in the P. S. of an article about setting up a WordPress blog I would write something like:
P. S. If you're ready to start making money online with a blog of your own, I offer a WordPress blog set up service to get you off to a fast start. Click Here to Get Started Today!
By taking these steps you will be able to turn any PLR article into your own unique content. When your readers consume this content, they'll associate it with you and your brand.
PLR Articles Work; Only If You Make Them Work
One common misconception on the net is that internet marketing PLR articles no longer work.
Of course, if you mislead yourself into thinking it is a cheap source of ready-to-use content, it won't work.
However, if you put your PLR content through this simple 3-step process you'll have an easy way to create a lot of unique content to engage your customers with.
David Hurley
Top5Programs.com
#InspiredFocus
P. S. If you now feel inspired to work with Internet Marketing PLR articles check out my PLR article packs on my Helping Hand page.