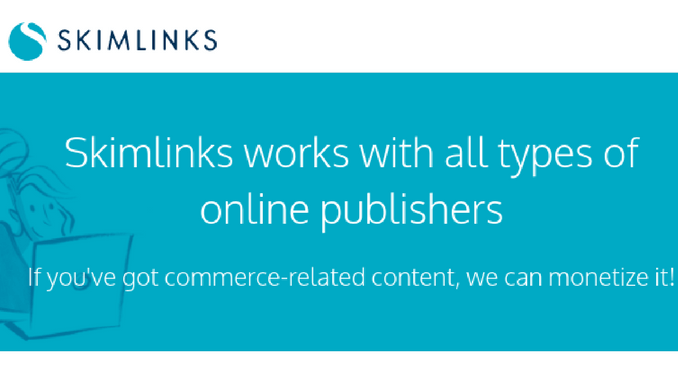 If you want to know how to earn money from blogging without selling your own products and services, here's some good news. In a word, it's Skimlinks.
I've started using Skimlinks on this blog, Top5Programs.com, as a hassle-free way to earn some extra money from blogging, and I like what I see.
Perhaps you're already earning enough money from blogging. If so, congratulations!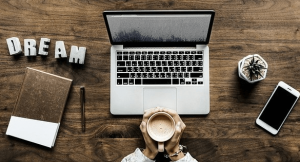 You don't need to know how to earn money from blogging with Skimlinks or any other "content monetization" service.
But if you're like most aspiring business bloggers, your blog earns you a few dollars here and there. Or even a few hundred dollars a month. But you're not ready to fire your boss and live the Internet vagabond life just yet…
Cut Out The Hassles Of Affiliate Blogging
Building affiliate income from blogging takes time and effort. Bloggers often get bogged down in stuff like searching for affiliate products to promote. When you apply to join an affiliate program, you can wait several days only to be rejected.
And whenever you want to use an affiliate link, you have to log in and locate it. Then you have to embed it in the blog post.
Wouldn't it be great if you could skip all that hassle? Just focus on blogging about stuff that interests you.
Well, with Skimlinks, now you can.
So, What Is Skimlinks?
Skimlinks is a website that helps you earn money from blogging. It does that by giving you instant access to over 24,000 merchant affiliate programs.
Skimlinks is free to join. Once you join Skimlinks you can easily find merchant websites in their listings and link out to them from your blog posts. You will earn a commission any time one of your readers clicks through and makes a purchase.
The cool thing is, you don't need to use affiliate links. Just link directly to the website of the merchant you are talking about in your blog post.
If the merchant is in the Skimlinks directory, Skimlinks will instantly transform the merchant link into its equivalent affiliate link.
Using Skimlinks in this way has no effect on SEO or how your page ranks.
Your blog readers will only see the original organic link. If they click through and then make a purchase, you will earn 75% of the commission. Skimlinks gets the other 25%.
While that means you will earn a lower rate of commission than if you worked directly with the merchant, keep these two points in mind:
Using Skimlinks saves you a lot of time – no need to apply to the merchants. Just insert their URL and you're done.

Skimlinks is often able to negotiate higher affiliate commission rates. You will often be getting 75% of a higher rate of commission.
Tell Me Again… How Does Skimlinks Work?
Here's a video that shows you how Skimlinks works:

What Else Can Skimlinks Do For You?
Skimlinks publisher interface shows you how much money your links are generating. That means you can see what your readers are most interested in and which links are working hardest for you. You can use the data to create blog posts that are your readers actually want to read. Then watch as your blogging income rises.
How Easy Is It To Set Up Skimlinks?
First sign up for a free account with Skimlinks. Then fill in a short form giving them some info about your blog. Once it's been approved, simply copy and paste a snippet of code into your blog. If you're like me and use WordPress, then there's a free plugin that helps you with that. It takes less than five minutes to set up.
You can make sure everything is working by pasting a snippet of test code into your blog (or into a WordPress HTML widget). Click the test link and Skimlinks will tell you if your blog is properly set up. Then you can remove the test code and you're done.
Get Started With Skimlinks Today!
Skimlinks is so easy to work with. I wish I'd started using it on my blog a lot sooner. Although my focus is on my Top 5 Programs , Skimlinks enables me to earn more on a wide range of goods and services without losing time or focus.
If you want to know how to earn money from blogging – I'd say one way is to work with Skimlinks.

David Hurley
Top5Programs.com
#InspiredFocus
P. S. If you zoomed down here without reading the article, here's the juice: It's about how to earn money from blogging with Skimlinks.
Skimlinks is a free way for you to earn money by linking out to brand websites that are part of the Skimlinks network. It's hassle-free – no need to search for affiliate programs or affiliate links.
Just recommend websites in the network on your blog. When people click through and buy you'll earn commission through Skimlinks. How cool is that?
And Skimlinks is free to join. But you need to apply first – Apply Here – and then wait for a few days while they check your blog.