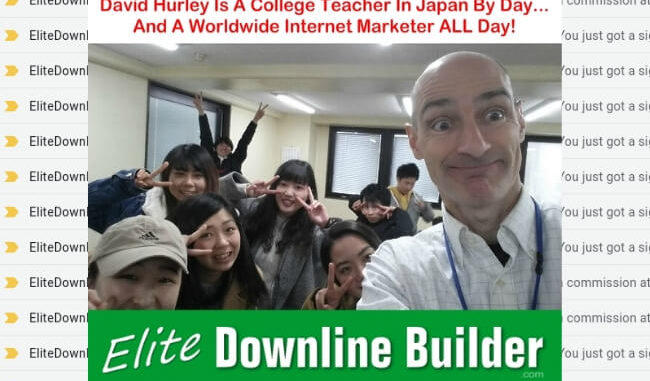 Based on just one day in my life I'll show you how an online business works for you as you do your own thing during a typical day.
I spent much of today, Friday 14th December 2018, teaching at a women's college in Hiroshima.
I taught classes on European Literature and Thought (The Romantics); Comparative Japanese/English (how to translate Japanese manga into natural English); and Inter-Cultural Communication (expressing disagreement). 
And here's the thing… 
How An Online Business Works For You While You Do Your Day Job
While I was earning yen and having a blast with my fun-loving students as a freelance teacher, my affiliate website – EliteDownlineBuilder.com (EDB) – was working for me too!
This afternoon I was scrolling through my email on my mobile phone when I discovered that I'd earned $50. One of my EDB referrals had taken the OTO offer for discounted Premium membership. 🙂 
It's always exciting to get a sale online, but it is also not a surprise anymore. 
That's because EliteDownlineBuilder has an excellent clickthrough rate. Also, about 10% of those who join the program upgrade to a higher membership level.
And that is how an online business works for you as you work on other stuff.
A Compelling Offer & Enough Well-Targeted Traffic Are The Keys To Success
As long as you have a compelling offer and enough well targeted traffic, your online business will deliver referrals and commissions almost completely on autopilot.
Here's a glimpse of what my Gmail inbox looks like these days:
Anyway, when I got home…
Another $50 From Astro Auctions!
I logged into my SFI account and found out I'd won a ** $50 Amazon Gift Card ** on the Zing Network's amazing Astro Auctions! 
SFI is the affiliate program for all Zing Network properties, including Astro Auctions. And SFI is one of the "top 5" programs that Elite Downline Builder, is designed to promote.
Check out all my Top 5 recommended programs here.
Do you begin to see how integrated my online business is…?
Astro Auctions are a lot of fun, and there are plenty of prizes to be had even if you don't win! 
I guess I should add that I also won 3,640 Rewardical tokens. In the screenshot I took while watching the replay, you can see when I won 816 of those Rewardicals in the Astro Auction. 🙂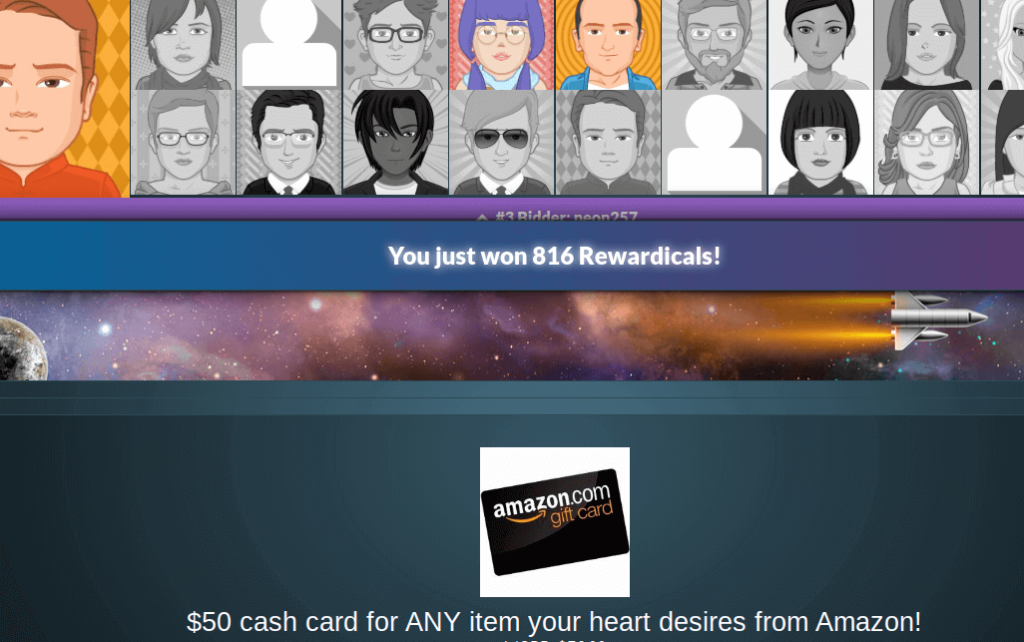 And here's the moment when I won the $50 Amazon Gift Card. (I use the handle "hirohurl" for the auctions: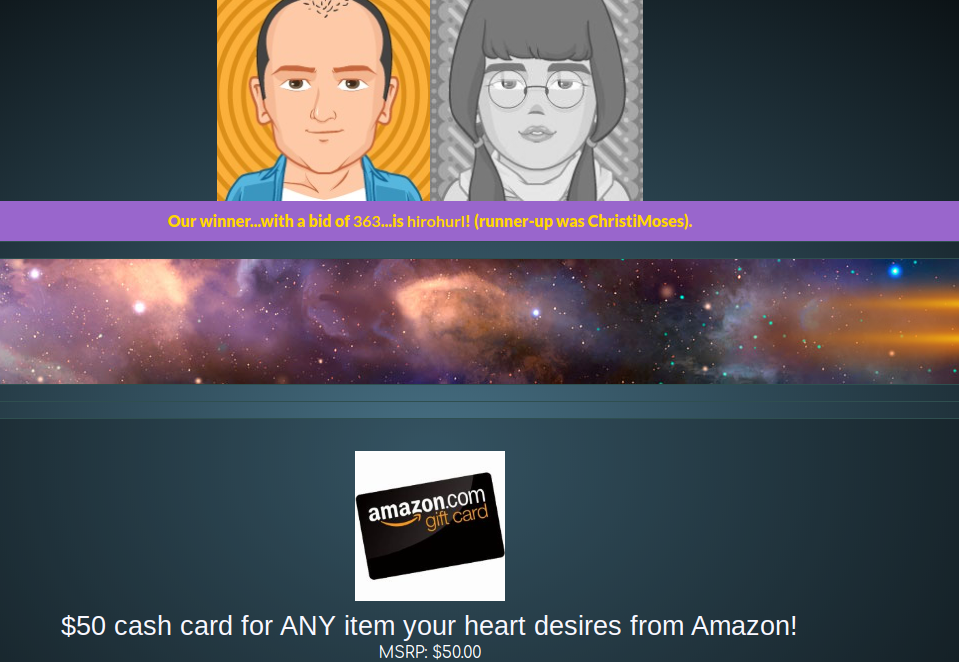 As I said, Astro Auctions are a lot of fun – especially when you win! It's good to have fun while generating online income.
Check out Astro Auctions here: http://www.sfi4.com/9613031/Astro
As an SFI affiliate, you can also earn by referring others to Astro Auctions. SFI is not a "get rich quick scheme" but it certainly is profitable if you work with it.
Click the banner to join SFI – FREE!

Join Me And You To Can Start Winning Online Too!
So Friday was not a bad day at all! I love teaching in Japan, AND I love earning commissions and winning Amazon Cash Cards through my Internet business WHILE I teach – or sleep, or play…
That's how my my online business works for me – and you can get the same results simply by promoting the same programs as me: EliteDownlineBuilder and the "Top 5" that are integrated with it. 
If you're ready for the Internet lifestyle Join EliteDownlineBuilder.com free Today! and use the Promo Code TOP5 to claim $50 worth of ad credits!
David Hurley
#InspiredFocus