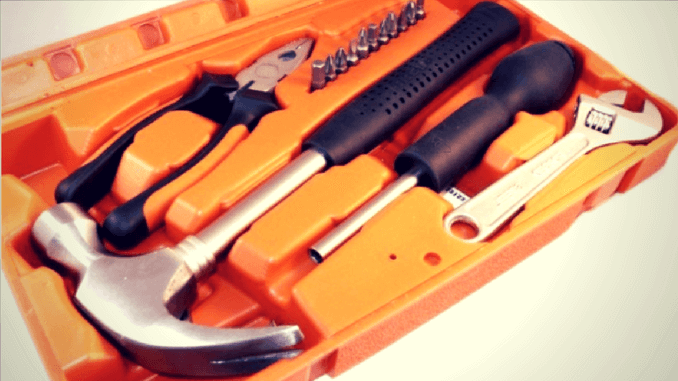 There's a lot of money to made in affiliate marketing on the Internet. But without the right tools, no matter how hard you work, you're going to fall short. So I'm going show you five of the best tools for affiliate marketing online.
These are the tools I use for my affiliate marketing campaigns. So any links from this blog post to those tools will be my affiliate links.
Okay, with that disclaimer out of the way, let's dive in to the five best tools for affiliate marketing on the Internet.
But First, A Word About "Attitude…"
Affiliate marketing tools are available to every Internet marketer out there, but many choose not to use them, or prefer to search for "free" alternatives, or "quick fixes."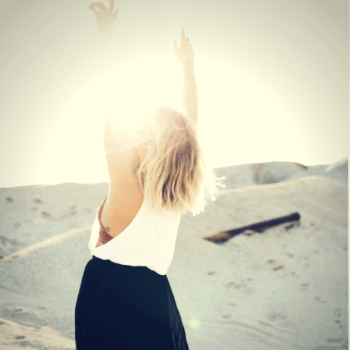 Yet, what separates those who rake in the profits from the rest is attitude.
While most marketers think of the best tools for affiliate marketing as an expense, high rollers consider them essential investments.
The key to their success is right tools AND right attitude.
Just that seemingly simple contrast in attitude makes all the difference.
Freebie-seekers and quick-fix junkies hop from program to program and never get anywhere.
Meanwhile, savvy marketers apply tried and tested marketing techniques and use the best affiliate marketing tools to support their efforts.
What Are Your "Best Tools For Affiliate Marketing On The Internet"?
Which products or services do you work with?
Feel free to post your answers in the comments section at the foot of this page.
I'd be interested to know what you think of my favourite affiliate marketing tools.
Here they are:
1. Autoresponder Service
Though it's a bit of a cliché, "the money IS in your list."
So if you don't have a list, you're already in trouble!
An autoresponder service enables you to build a list and then to build a relationship with your subscribers.
You can do that on autopilot by setting up a series of emails that go out to each subscriber at preset intervals.
An autoresponder service works well with a website, and that is the best combination.
But it is also possible to succeed with affiliate marketing on the Internet without a website, if you have an effective squeeze page to pull in your list subscribers. (More about that later.)
If you want to master email marketing, an autoresponder is essential. It helps you:
Easily identify those who're interested in your products (subscribers).

Automatically communicate with subscribers by email and build a relationship with them.

Keep track of who your most valuable customers are and segmenting them into buyer lists.
Do you still think having an autoresponder is optional? LOL!
The best affiliate marketers certainly don't think so!
An autoresponder separates customers from regular website visitors, showing you where the money is in your visitor matrix.
My Recommendation: SendSteed
2. Affiliate Marketing Tracking Software
The average affiliate marketer usually makes decisions on very limited information. I'm talking about decisions like:
Where to advertise?

Which ad version to run?

What type of content to publish?

Which campaign to allocate a bigger chunk of budget?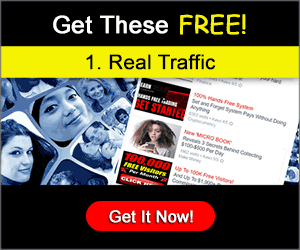 Affiliate marketing tracking software crunches advertising and traffic data. I like to call it a GPS for online links.
Not only does it track clicks, it goes further and tracks who clicked it, and gives you a lot of related data.
A tracking system takes marketers out of the dark and enables them to see what works and what doesn't.
Top affiliate marketers know that advertising randomly only brings random results. That's why they use affiliate marketing tracking software to run A/B split tests.
My Recommendation: Leadsleap
3. Build A Blog
You CAN do affiliate marketing on the Internet without a blog. But I believe you would be selling yourself short.
Owning your own blog gives you your own piece of real estate on the Internet.
It's where you build your brand and show off your expertise through well researched, value-rich content.
It's where you drive targeted traffic by posting keyword-rich articles.
A blog is also an excellent sales platform. If you create your own range of products or services, use your blog to promote them.
My Recommendation: Build A Free Or Premium WordPress Blog With Wealthy Affiliate – Read More About WA Here.
4. Keyword Research Tool
This goes hand in glove with a blog.
We know that successful affiliate marketers don't shoot in the dark. Whatever action they take is deliberate and calculated. One of their most deliberate actions is blog content creation; and it is almost always inspired by keyword research.
Two of the most common ways of attracting targeted traffic used by top affiliates are organic SEO and PPC. Both these traffic generation methods rely heavily on keyword research.
That's because most online buyers use search engines to find stuff they want to buy (product research). As a marketer, you want to know exactly what customers are looking for.
A keyword tool reveals what your customers are looking for and how many of them are looking for it.
Also, it tells you the exact search phrases they are using to find those products.
In addition, it estimates how much of that cake you could get if your web page made it into page one of the search engine listings.
I don't know about you, but it doesn't seem like there is much room for guessing, is there?
By using a great keyword research tool, top affiliates put themselves even further ahead of the crowd.
My Recommendation: Jaaxy – Get Free Access To Jaaxy Lite With Wealthy Affiliate
5. Squeeze Page Builder
A squeeze page is a landing page that has one purpose: To get people to opt in to your autoresponder mailing list. Squeeze pages are great for advertising campaigns as well as for traffic exchange and safelist marketing.
I've used LeadsLeap to do this job for several years now.
You can create some very effective squeeze pages using LeadsLeap without any design or software skills at all. Everything is pretty much point and click. You can let your imagination run wild and design all sorts and styles of squeeze pages and other ads, such as banner ads.
The squeeze pages and banner ads are hosted by LeadsLeap. That means you don't need to worry about paying for web hosting to run your squeeze pages.
So, if you really don't want to build a blog or a website, you COULD simply work with the SendSteed autoresponder squeeze page builder, which are both LeadsLeap tools, to run your campaigns.
However, the best long-term approach is to build both a self-hosted blog and an autoresponder mailing list using all five of the tools I have recommended in this article.
My Recommendation: LeadsLeap
Success In Affiliate Marketing Is 100% Deliberate
While each of the five tools is exceptionally powerful, their combined effect is simply game-changing. That's why I believe they are the five best tools for affiliate marketing on the Internet.
Let me know if you agree, or if you have any other tools to recommend.
Post your response in the comments below and I'll get back to you.
David Hurley
Top5Programs.com
#InspiredFocus