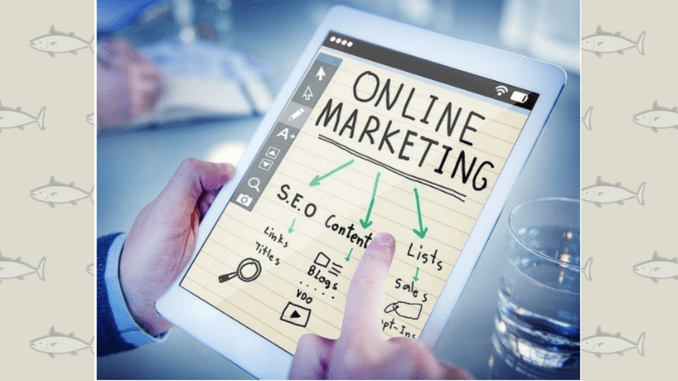 In this article I offer five steps for b2b lead generation for home based business owners.
This article is for you if you offer offer online business services to other home based business owners. (In case you are wondering, b2b means "business to business.")
b2b services you can offer include web hosting, autoresponders, ad design, article writing, video creation, advertising and training services.
Why is learning lead generation for home based business websites so important?
Because most people won't buy from you the first time they see your offer.
On the other hand, they are more likely to join your list if your website content interests them. You can use your autoresponder to build a relationship with them through an email letter series. Once they have learnt to "know, like and trust you," they will be more willing to buy from you.
So put the selling on the back end, and only make your offer after you have delivered value.
Finding and engaging with the right people is what b2b lead generation for home based business owners is all about.
So if you are not getting plenty of targeted leads, you will not make any sales.
That's because only a small percentage of your leads will buy anything from you. But, even with a low conversion rate, the more leads you generate, the more sales you get. And the more highly targeted your campaigns are, the higher your conversion rate can go.
Most importantly, you need a good lead generation plan to attract highly-targeted leads and convert as many of them as possible into paying customers.
Here are the five steps towards successful b2b lead generation for home based business owners:
1. Blogging
Blogging is the most powerful method of b2b lead generation for home based business owners.
If you don't have a blog, you will need to spend more money on other marketing methods to get the same amount of leads that a blog does.
Today, it is very easy to set up your own blog. Here's what I use to build free blogs and test out my ideas.
Use relevant keyword phrases to create informative and well targeted blog posts. Your blog posts will attract people who are searching for the keywords you have used.
Blogs are highly interactive, which makes it easy for you to see signs of interest in your offers. Add an opt-in form in the side bar of your blog. Make a nice offer and start building your list of targeted leads directly from your blog.
2. List-Building
Building a list is quite simply the best way to generate leads and sales.
If you're not using an autoresponder to add leads to your mailing list, your lead generation process will be a waste of time and effort.
If you are not building a list, each lead you generate is "one-time-only." You have to keep on generating fresh "one-time-only" leads. Yet, as I said earlier, it is well known that most people do not buy the first time they see an offer. So you need a way to keep your leads with you and help them get to know, like and trust you.
The key is to follow-up with your leads and build a relationship with each of them.
It takes too much time to do that one-to-one with every single lead. An autoresponder automates the process of following up with your leads for you. That's why you need to have a professional autoresponder service. Once you have set up your email letter series, you can "set it and forget it." It saves you time and effort and converts more leads into buyers for you on autopilot.
Nothing beats getting your leads' approval to send messages directly to their inbox. Online marketing doesn't get any more intimate than that.
If you don't have an autoresponder yet, here's what I recommend.
3. Targeted Advertising
Targeted advertising is not just about advertising in the right spots, but also about how you frame the message.
I've already said that people do not usually buy the first time they see an offer. That means your ads should match where people are in the buying cycle.
Are they are simply clicking ads on a traffic exchange or safelist? Send them to a squeeze page with a free offer.

When they're researching a product on the search engines, send them to a product review on your blog.

If they're ready to buy, offer a discount, a free trial or a free bonus product.
You see what I mean? Never underestimate the power of targeting your advertising!
4. Tracking and Monitoring
Imagine visiting a city for the first time and driving around without a GPS device. You are likely to get lost unless you stop to ask for directions.
If you're advertising or sending traffic to your affiliate company without tracking the traffic, you are like that driver.
Having a tracking system like LeadsLeap and traffic analytic software like Stat Counter is what I like to call my GPS for clicks. Those tools show me whether I am on the right path with my advertising or need to change course.
Tracking and analyzing your traffic helps you identify where your ads are performing well and where you need to focus your resources. Otherwise, you're simply shooting in the dark or wasting your money on ads that don't work.
5. Online Joint-Ventures
Joint Ventures (or JVs) are when two or more business people work together for mutual benefit. A JV with a recognized and trusted online marketer is a good way for you to boost your reputation. A good reputation will make it easier for you to attract higher-quality leads to your offers. It will also help you to improve your conversion rate.
Why?
Because trust is the key to converting leads into customers.
In this way, a less experienced marketer can use the knowledge and resources of a more established one. It is an good way to achieve faster b2b lead generation for home business owners who are just starting out.
If you haven't been using any of these five lead generation tips, you should seriously consider doing so. These strategies for better b2b lead generation for home based business owners will work together to catapult your business to the next level.
David Hurley
Top5Programs.com
#InspiredFocus