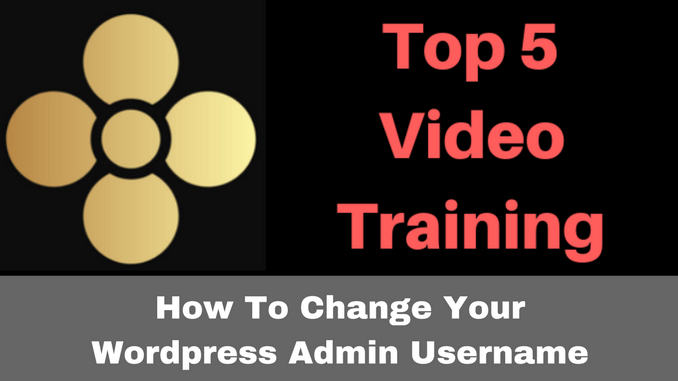 Here's the second in my WordPress training video series. Today I show you how to change WordPress' Admin username.
Every WordPress  blog starts its life with "Admin" as the default username.
One of the first things you should do after installing a new WordPress blog is change the "admin" username.
For a start, using your own name or nickname will give a better, more personal, impression when visitors see your blog posts and comments.
Secondly, leaving your username as "admin" is doing potential hackers a nice favour by making it  easier for them to "guess" your username. First try, er, "admin"! Bingo!
If you are new to WordPress you may not know how to change your username because there doesn't appear to be a "delete" option. So in this training video I show you how to change WordPress' admin username in a few easy steps.
David Hurley
Top5Programs.com
#InspiredFocus
P. S. In this video training I show you how to change your WordPress admin username. That's a good start. Check this free WordPress blogging course out for more detailed business blogging training on the WordPress platform.
Any questions? Feel free to contact me any time.