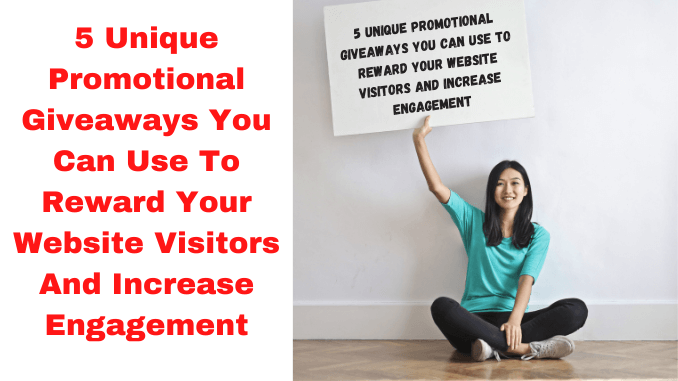 So you want to start offering unique promotional giveaways to visitors who take action on your site?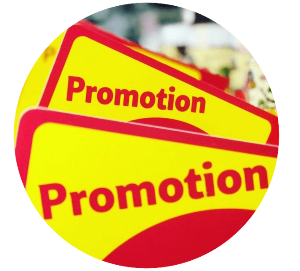 Offering incentives can be a useful strategy to encourage visitors to return, stay longer and engage more with your website. That in turn can lead to increased sales and conversions, especially if you offer something unique.
So here's a look at some ways you can add a unique twist to your promotional giveaways on your website.
Top 5 Unique Promtional Giveaways You Can Use On Your Website
1. Offer Discounts – With A Unique Engagement-Boosting Twist, Of Course!
Whether you sell physical or digital products, discounts make great rewards. They are probably the oldest reward in the game because of their simplicity to implement and manage.
The cool thing about discounts is that customers realize their value immediately. But a typical 10% discount is hardly unique. But what if the customers could influence the size of the discount? That's what OnePlus was offering their smart phone customers on Black Friday last year.
As Williams Pelegrin reported in DigitalTrends in November 2017, OnePlus sent their customers an email in which they stated,
"…discounts will be determined by how many Facebook shares each accessory receives. For example, with the JBL E1+ earphones, 8,000 shares will lead to a 10 percent discount, while 20,000 shares will lead to a 20 percent discount."
You may not have the leverage that PlusOne has, but you could still create unique promotional giveaways by offering a variable discount based on how many of your visitors share your content on social media.
Or you could offer various discount rates for each customer, and tie them to the number of social-media shares performed by the customer.
Don't Discounts Lower Profitability?
Perhaps you object to the idea of offering discounts because they lower your profit per sale.
However, it is better not to look at discounts as a cost. For example, if a 5% discount results in a 20% increase in sales, your revenue and profit effectively increase.
Do the math and carefully apply discounts to leverage the full power of this reward system.
2. Offer A Redeemable Points System
If you're an SFI affiliate, you're already familiar with this system. SFI affiliates earn VersaPoints every month, which give them access to earning privileges.
Over on SFI's sales platform, Tripleclicks, customers can also earn redeemable tokens called Rewardicals when they buy, play or bid. Rewardicals can be redeemed for various membership perks, and also for Bitcoin, and later this year for silver bullion too. (Claim 25 Free Rewardicals – Promo Code: 92aee7 .)
If you're unfamiliar with SFI, think about the air-miles you earn from those frequent-flyer programs.
Or the points you earn in a video game, which you redeem for extra equipment or even an extra life. 
Notice how you strive to accumulate enough points so you can redeem them for what you want.
A reward system is great for motivating website visitors to return to your site to take action repeatedly. This can be powerful, because you can set it up to direct traffic to the hotspots on your site, where they can pick up reward tokens on completing the required tasks.
And the good news is that later this year, both offline and online business will be able to offer Rewardicals as a loyalty program for their customers. I am looking forward to offering rewardicals in a range of unique promotional giveaways on this blog. 🙂
3. Issue Gift Cards
Who doesn't love giftcards? Or should we ask, who doesn't know giftcards?
Because people around the world are already familiar with gift cards, it makes them great for online businesses. And offering this sort of reward is fairly simple too!
Recently, electronic giftcards have emerged in the form of pre-loaded payment cards (VISA/ MasterCard/ etc). These are usable anywhere where such cards are normally accepted.

However, the most effective giftcards for your business are those which are redeemable within your business. That's because they promote repeat purchases. For local and online businesses, services such as GiftFly give business owners a platform to create, sell and market their own digital, mobile-friendly eGift cards, and track transactions in real-time.
4. Exclusive Access
A huge chunk of online businesses have expert information as their most valuable offer. People visit their websites for the unique, high-quality specialized content that they offer.
While a lot of expert content is freely available, business owners can leverage their quality content to achieve certain business goals.
For example, people who are looking to learn Internet marketing skills can buy a book about it from Amazon for a few dollars. Or they could simply join Wealthy Affiliate for free and access the training modules without paying a dime. That's how exclusive or early access to specialist information such as training courses can be offered as a unique promotional giveaways to those who take action.
5. Free Bonus Offers
Giving away valuable freebies is popular with online businesses. Simply, because they work; and you should consider them for your online business.
Generally, consumers like free stuff. However, a freebie offer has a better chance of being taken up if it has perceived value. Seriously, you can't throw in a recycled ebook and expect customers to be all over each other to get a copy.
Instead, create a unique report or ebook of your own, pack it with value, and offer that instead. Sure, it takes effort, but it will also help you to stand out from the crowd and contribute to your unique personal or business brand.
As such, smart marketers will always be seeking ways to create unique promotional giveaways. But they ONLY them to their most responsive customers as a reward.
For example, if you want to build an email list, it makes sense to reward your subscribers with free reports, early-bird discounts and so on. Offering value-rich rewards in your newsletters, is a great way to attract and retain subscribers.
Offer Cryptocurrency Rewards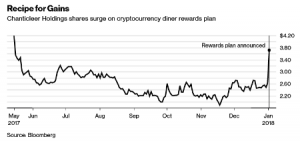 My last tip is perhaps the biggest of the bunch right now…
Finding unique ways to offer cryptocurrency rewards is a surefire way to attract attention.
Just look what happened to the share price of Chanticleer, a Hooters franchisee and burger bar business, when they announced their plans to launch a blockchain-based customer loyalty program. According to a report by Bloomberg the share price soared by 41% on the day the announcement was made.
Keep that in mind when Rewardicals (promo code = 92aee7 ) are available to online businesses, your customers will be able to exchange them for Bitcoin. That will give you a nice opportunity to create a buzz by offering some unique promotional giveaways directly on your blog. 🙂
David Hurley
Top5Programs.com
#InspiredFocus