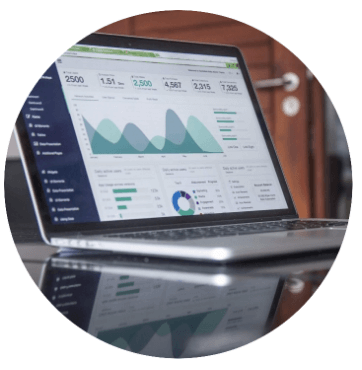 It's no secret that generating traffic represents a significant chunk of challenges most internet marketers face. In this article I will look at why it may make sense to buy targeted traffic for your website.
Often, the idea of generating free social media and search engine traffic seems more attractive than buying website traffic. But soon, the complexities of search engine ranking algorithms and social media linking rules conspire to ruin the party.
On the other hand beginners who dabble with PPC advertising often get their fingers badly burned. Either they lose more than they can afford before they even realize what's happening; or they can't sustain the cost of their advertising campaign.
If you're struggling to get a decent volume of quality traffic that's also affordable, learning how to buy targeted traffic for your website could be the answer. Here are some of the benefits of buying targeted traffic packages for your campaigns.
1. Quickly Get Campaigns Off The Ground
Generating organic traffic can take months. By the time your web page gets ranked in search engines, your offer might well be obsolete. Besides the waiting, most traffic generation methods would just send you trickles of visitors at a time. And that's hardly enough to determine where your campaign is headed.
When you buy targeted traffic for your website, your ad campaigns get off to a quick start. You get a decent amount of traffic within a short space of time. That also means you get quick results and get an early hint about your campaign's performance.
2. Great for A/B Testing
Using traffic from a targeted traffic package is excellent for A/B Testing. After making changes to any part of your ad, you want to monitor response over a decent number of interactions. Imagine how long that would take if your traffic was coming in trickles per day!
Targeted traffic packages possess two important qualities which make them ideal for A/B testing. They deliver hordes of visitors quickly and they do it at a ridiculous price. Which brings us to the next benefit…
3. Low Cost Source Of Targeted Traffic
Most PPC traffic is very expensive. If you want to get an idea of how expensive it gets, try checking Google's suggested bid for the keyword "insurance"! It is scary for most marketers to even imagine the budget required even for a small campaign. The cost per click is simply prohibitive to most marketers.
Targeted traffic packages, on the other hand, have a friendlier price tag. At less than half a penny each, you get real visitors sent to your web page. Besides the significantly low cost of acquiring the traffic package, you save yourself the time and money you'd need to generate that traffic.
4. Consistent Flow Of Traffic
Once you launch a campaign, the last thing you want is to put it on ice because your budget's blown. That's a common issue with ad campaigns using expensive paid traffic. Breaking the flow of the campaign causes multiple inconsistencies. For example, A/B testing is affected due to varying traffic volumes at different times of the day/ month/ year.
Because targeted traffic packages are delivered in a matter of days, you can build consistency into your campaigns. And you know how well consistency also works for branding.
5. Great For Scaling Campaigns
Perhaps the greatest benefit you'll see when you buy targeted traffic for your website is the ease with which you can scale winning campaigns. Once you are done tweaking your campaigns and have identified a winner, scaling is as simple as buying more targeted traffic for your campaign. That means, you quickly get a return on your investment and get in profit much faster. Best of all, not only do you scale fast, you do it at a rock bottom cost per click!
David Hurley
Top5Programs.com
#InspiredFocus