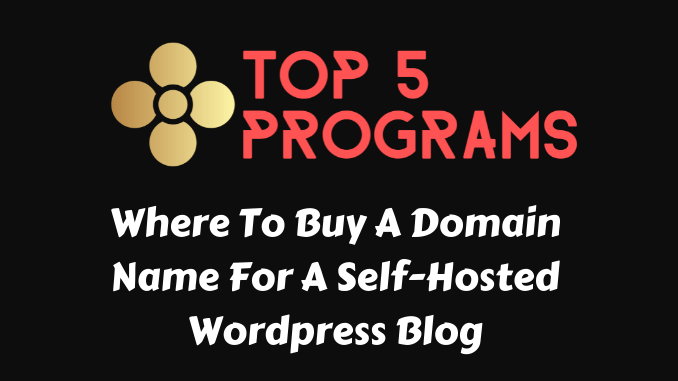 Lots of web hosting services trumpet "price" as their key selling point. They offer cheap domain names to draw in customers. But if you want to buy a domain name for a self-hosted WordPress blog, buying from the cheapest domain service is NOT the best way to go.
Before you jump in and buy a super-cheap domain name, keep in mind that you will also need to purchase web hosting for your self-hosted WordPress website. You should consider carefully what is the best web hosting service for your site.
After all, if you are serious about your website project, you are going to be using a web hosting service for many months and years to come.
That's why it is vital that you get it right, right from the start. Jumping for the cheapest domain offer is definitely NOT the best way to choose a web hosting company…
SiteRubix: The WordPress Hosting Specialists
If you want to build a self-hosted WordPress site, then I strongly recommend that you go for a web hosting service that specializes in self-hosted WordPress site hosting.
That is why I host my own WordPress sites on SiteRubix.com – I want to host with WordPress specialists who are dedicated to keeping my websites protected and optimized at all times.
Your website will be the platform upon which you will build your business. Price should not be your top priority when choosing a hosting service; quality and security of service are much more important factors. The last thing you want is for your site to be hacked or to spend repeated periods offline with poor security or support from your web host.
That is why I recommend that you use SiteRubix.com to purchase your domain name and WordPress web hosting.
I provided a list of the security and support services that you get with Site Rubix hosting in another blog post.
Pay A Little More And Get A Much Better Deal
When you search for a .com domain name on the SiteRubix platform you will immediately notice that .com domain names cost $14.99 per year. That's several dollars more than the so-called "cheap" domain names on offer at some other websites.
HOWEVER, look a little deeper and you will see that SiteRubix offers a much better package deal. Their domain services come with a FLAT PRICE GUARANTEE which INCLUDES services omitted by the "cheap" domain companies. These services include:

● Same renewal price (some companies raise the cost after one year)
● Privacy protection with WHOIS
● SSL Certificate (for secure encrypted connection between browser and website)
● Premium DNS (for higher download speed and additional protection of your website)
● Email accounts
In short, SiteRubix.com offers affordable and highly secure domain packages together with a fixed-price guarantee.
I have been using SiteRubix since I switched to them in 2015, and have never regretted switching to a high quality, secure, fast and responsive web-hosting service that specializes in WordPress hosting.
If you are not ready to buy a domain name just yet, you can simply sign up to Site Rubix for FREE and build a free website as a sub-domain of siterubix.com to get started. Later on, whenever you are ready, you can purchase a domain
name from SiteRubix and seamlessly convert your free site to a premium site on your new domain.
You can instantly set up a free WordPress site on their subdomain using the form below:
Choosing a web hosting service for your website is an important step. If you would like to consult me about your web hosting needs, simply drop your question in the comments and I'll get back to you.
David Hurley
#InspiredFocus