Do you know who's visiting your blog? If not, do you know how to track website traffic so you can find out?
It's obviously not be possible to know them all by name (Dah!). But it should be your business to know some of the key characteristics of your audience.
Why Is It Important To Know Your Audience
It is not enough to know just the volume of traffic you are getting. You also need to know how to track website traffic metrics such as age-group, gender, location and the devices your visitors use. Most of all, you want to track the source of your converting traffic. These are important metrics which will help you tweak marketing campaigns for better results.
For example, if 90% of your blog visitors are teenagers, home loan offers won't convert well. It's unusual for teens to be remotely interested in accessing home loans.
Similarly, if the bulk of your visitors use mobile phones, a mobile first approach to blog design is essential. And you'll also want to dig deeper to find out which operating system they use (Android, iOS, etc).
Without these metrics, your messages are either vague or irrelevant; neither of which attracts attention. So you want to be as laser-targeted as you possibly can be.
How To Track & Manage Your Audience's Expectations
Though it sounds overly complex, tracking your site visitors is really a simple task. Here are the three most popular methods you can implement on your site right now.
1. Google Analytics Plugin
Perhaps the best and most widely used analytics software is Google Analytics. It's not only because Google Analytics is free. The plugin is also quite robust and packed with extra features which reveal tons of information about website traffic.
Google analytics is built into the largest source of search traffic on the net. This makes it stand out from similar third party solutions.
There are too many features of Google Analytics to fit in this short blog post. That's how feature rich it is, which is why you should set it up on your website, if you aren't using it already.
2. Ad Tracking System
Google Analytics is great for tracking traffic sources and visitor characteristics. Once traffic lands on a page, you want to track clicks on specific features on the page. Ad trackers monitor impressions and click-throughs on specific on-page items like banners and side-bar items.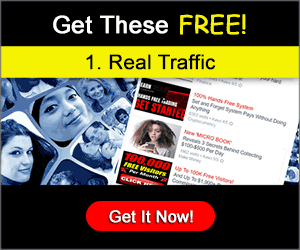 A specialized tracking system like LeadsLeap is perfect for learning what your audience best responds to. It is to your ads what GPS navigation is to your car. You don't want to launch an ad campaign without hooking it up with tracking.
With an ad tracker you can run split-tests to see which version of an ad will work best on your blog (or anywhere else where you can advertise online). A tracker helps you to monitor your ads to see how effective they are in generating clicks and conversions. That means you switch on the lights and quit shooting in the dark.
3. Autoresponder System
If you're building a list and sending offers via email, metrics like open rate and click rate are essential. A good autoresponder such as LeadsLeap's SendSteed will give you these metrics.
It is therefore clear that an autoresponder system provides email tracking capabilities. These tracking features are essential for perfecting list building and email marketing campaigns.
Get The Right Online Spy Tools
It is true that information is power. To be successful online, you needs to wield enough power to influence consumer decisions within your niche. Yet, it is impossible to influence a market whose characteristics you don't know. You need online tools to efficiently extract important bits of information from your visitors' interaction with your site. Simply put, learning how to track website traffic is an important step towards successful online marketing.
David Hurley
Top5Programs.com
#InspiredFocus