Since 2011 I've built several business websites in various niches. However, if I was starting a business website from scratch today, there are several things I'd do differently. Why? Because I have learnt a lot from past business website failures…
I must admit, one of my favourite subjects these days is "learning from failure." Particularly, "learning from online business failure." It's important to embrace failure as a key learning point. As a wise man once said,
failure is a discovery of one more thing that doesn't work.
We all deal with failure at one point or another. After a tough lesson is learnt, it is time to re-focus and move forward stronger than ever.
In my case, although I've made some money with most of my projects, there's a lot I did wrong. I had to stop, step back and re-start on several occasions. Each time I learned there was something I had to manage things differently. As a result, each new project got bigger and better than the previous one.
Over time, I identified five major areas which I think every affiliate should be on the lookout for when starting a business website from scratch.
#1: Find and join a supportive community
The internet is now too fast paced. You need a firm support structure to keep things moving and to keep up. I've noticed that I often need to ask for others' opinions. Initially, I'd go to forums like Warrior Forum. But I felt that most advice was biased towards the WSO's currently on sale.
It's frustrating to get stuck and not having access to support. That's why I now believe it is important to be part of a support group, an inner circle of experienced mentors.
While most of these sort of communities are expensive to join, I found Wealthy Affiliate to be just what I need. I get excellent mentorship and tap into the vast experience within the private community. All without having to go through unnecessary sales pitches.
Give the 14 Day free trial a shot – I'm sure you'll find it useful. And you can remain as a free member after the trial period, so there's really nothing to lose.
#2: Build my blog around a specific, goal oriented theme
A blog can get very informal, which makes it easy to digress from the main subject. I usually stepped out of 'bounds' to accommodate a new income stream or program. And before I knew it, I am as confused about my site objectives as my readers.
After choosing a niche, I think it is important to go a step further and define what you want to stand for. I know my SFI sponsor, David Hurley, aims to help his readers stay focused through his blog, Top5Programs.com.
That's a great goal-oriented theme, which perfectly supports being in that niche market. With the theme well defined, it helps paint a big picture to stay intensely focused on.
#3: Mastering keyword research
An affiliate website that's not utilising search engine traffic is passing up tons of opportunity. The master-key to unlock an avalanche of search engine traffic is keyword research. I strongly feel that every affiliate marketer must learn this skill as the bare minimum.
By applying the concept of long-tail keywords, getting free search engines got easier. I first learned these skills within Wealthy Affiliate, using the free keyword research tool included in the package. The community was also quite helpful with the needed SEO support.
#4: Leverage video popularity
My first few websites had 0% video; only text and static images. I knew all about how video marketers were constantly making bank with YouTube traffic. I just thought video wasn't for me. And so I missed out on huge growth opportunities.

Now I am certain that video will be an important part of my future online projects. With easy video creation tools such as ArticleVideoRobot available on the net today, there's simply no excuse. The internet is experiencing a permanent video craze. More and more website visitors will increasingly consume their online content in video format.
So, don't get left behind. Either start making videos yourself, or use a service such as ArticleVideoRobot to turn your written content into beautiful videos to attract more traffic to your site.
#5: Be patient and persistent
Now, this one virtue seems to have cost me the most in my past web projects. Simply, I was too impatient to wait for things to happen. I lost patience and prematurely left great projects to wilt and die.
Now I realize that traffic takes time to start flowing, even if everything is perfect. Allow campaigns enough time and budget to prove their worth before you cut them off. Give search engines time to index your pages. Give your visitors time to understand your angle before they become regular readers.
I know many people struggle with the idea of being patient. Everyone dreams and wishes for everything to happen instantly. But delayed gratification is real. Good things really come to those who wait. But only as long as you get your ducks in a row.
Final Thoughts…
Failing can be frustrating. But experience revealed how it helped me get ahead. I could have quit at various points; but I didn't. That's because I kept studying my failures and took remedial action which refined my skills.
Hillary Munyoro
____________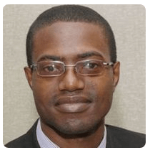 Top5Programs.com guest blogger Hillary Munyoro is an online business writer and one of David Hurley's Personally Sponsored Affiliates in SFI.
Hillary's primary activity in SFI is focused on running Pennypula. Pennypula is Hillary's E-Commerce Associates online store where he showcases his business ebooks and offers a highly professional article writing service for business bloggers.