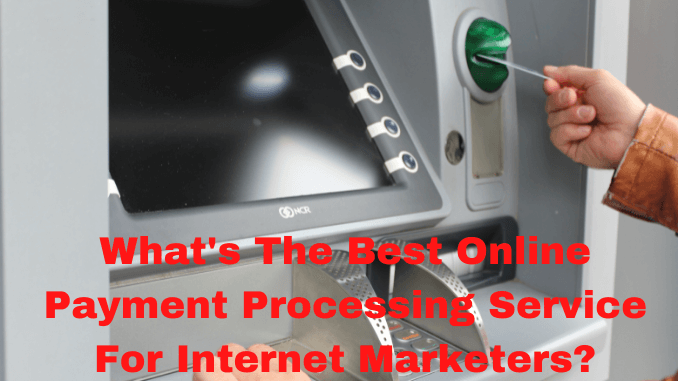 The rise of internet based businesses has led to a revolution in the global payments industry. Online payment processing services have replaced hard cash, checks and money orders as the preferred payment options. That's why Internet marketers need to find the best online payment processing service for their business needs.
Working online is only worthwhile if you have a safe and convenient way of receiving your profits. Not all online payment processors the same.
So let's take a look at some of the most popular payment processing options. Just because a processing method is popular does not mean it will be the best online payment processing service for you. So we will look at what you should consider before you choose a specific payment method.
What Features Must The Best Online Payment Processing Service Have?
While payment methods differ, the best payment processing service must be able to offer two basic things:
1. Security of Funds
This is simply non-negotiable. Even if it's an e-currency wallet, the fact that it represents money affords it due respect and security.
Things like access codes (login and passwords, secret questions, captcha images, etc) and 2FA (Two Factor Authentication) via e-mail and/or mobile have become standard security features.
If your processor isn't offering any of that stuff, maybe they're not valuing your money enough.
2. Quick and Easy Access to Funds
Access is probably one factor which people consider most when choosing a payment method. It is frustrating to open an account and deposit money; only to discover some unexpected limited access clause afterwards.
Simply put, you want easy access to funds through the internet so you can transact from wherever you are, whenever you need to.
The 5 Best Online Payment Methods For Internet Marketers
1. Bitcoin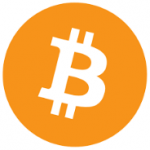 Bitcoin is popular for its 'unlimited' nature. Because no one actually controls the crypto-currency, its usage across the world is unhindered by world political and economic issues.
To get paid in Bitcoins, all you need is a free Bitcoin address. No lengthy identification and verification processes and no barriers whatsoever.
However, Bitcoin is known to be quite volatile and must be traded with a bit of caution when you exchange with everyday currencies.
I use FreeBitco.in as a quick and easy platform to store and grow my Bitcoin, but if you want a dedicated wallet, you can find out more about Bitcoin wallets on Bitcoin.org. 
Resource: https://bitcoin.org/en/
2. Payoneer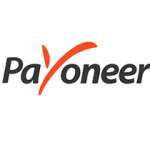 Payoneer issues prepaid MasterCards to its members; and facilitates mass payouts from its member companies. These member companies include businesses which distribute commissions to affiliates.
Payoneer cards are especially a true blessing to affiliates living in regions where popular payment processors like PayPal are inaccessible. With the seal of one of the largest card companies in the world, you can be sure that the security and accessibility aspects are well covered.
Payoneer is an excellent choice of payment processor for SFI affiliates and Tripleclicks members, especially those who live in countries with fewer payment processing options.
3. Paypal
I'm yet to meet an internet marketer who doesn't know PayPal. If you've played in the RevShare arena around 2015 to 2016, you'll know all about how PayPal rocked that boat!
But that's not all there is to PayPal.
Though very rigid, PayPal is one of the most trusted and respected methods of moving money on the net.
The greatest advantage of PayPal is that it is widely accepted by most major online stores and marketplaces worldwide. And internet marketers also love PayPal for their dispute resolution policy, which arguably protects users from fraud.
4. Google Pay
I personally have no experience of using Google Pay on my blog, but it is certainly a legitimate and viable option for online merchants to use to sell goods and services through their websites.
5. Wire Transfer
Yes, the good old wire Transfer is always the best when large amounts above $1000 are involved. But hey, it doesn't come cheap!
e-Currency wallets are usually required by their regulators to limit transaction volumes and/or values, for anti-money laundering reasons. Wire transfers are a fast and secure method that can solve the problem of moving larger amounts of money for you.
Avoid Other Online Payment Processing Services
The success of PayPal led to the rise of competing processors offering similar services from different territories.
One apparent "advantage" of these processors over PayPal is their inter-exchangeability through e-currency exchangers, including Bitcoin cross-changing.
But you should beware of these payment processors. Here are some other popular payment processors that you should treat with caution:
Solid Trust Pay (STP)

Payeer

Skrill

Neteller

Fusa Pay

WebMoney

OKPay

PerfectMoney

2Pay4U

and no doubt many others…
Learn From The Payza Experience…
The most popular of the "alternatives to Paypal" was Payza. That was until Payza's US operation was shut down and its owners indicted for money laundering in March 2018.
That's the problem with a lot of payment processors that seem to offer a solution when Paypal is not available. But, as with Payza, they may attract scam-artists and money launderers simply because they do not maintain such high standards of vigilance as Paypal and Payoneer do.
Do not make the mistake that some innocent Payza users made, and keep large sums of cash in such payment processors otherwise you may wake up and find the site shut down or your funds no longer accessible.
Also, if a program only offers these options, even if the owner is known and trusted, I think it is better to avoid upgrading.
Work Exclusively With Programs That Offer The Best Online Payment Processing Services
To conclude, it is better not to work with an online business program if it does not offer a viable payment processing option. Choose only those those programs that offer the best online payment processing services.
For example, here's what I use:.
Payoneer or Paypal for SFI and Tripleclicks transactions.

Bitfly.jp Bitcoin wallet for Bitcoin transactions.

Paypal for programs such as Wealthy Affiliate and Leadsleap as well as for selling my own services.
David Hurley
Top5Programs.com
#InspiredFocus
Last updated: 29th December 2021