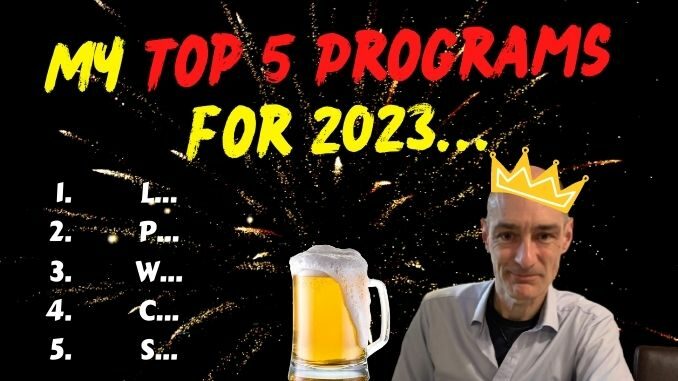 There is only one change to my Top 5 Programs for 2023, but it is a big one. It marks a new direction to my Top5Programs project as I am building a new Mastermind course on the Skool.com platform.
Here's a video I made to explain the changes to Top5Programs.com in 2023:
What's In?
So the program that I'm bringing in for 2023 is Skool.com by Sam Ovens.
Skool is an online educational community creation service. It enables you to set up and run your own training groups and put your courses, communities, and event schedules together in one clean, well-designed place. Click here to find out more about Skool.
What's Out?
The program I have swapped out is Listnerds. I will continue working with Listnerds to promote my content to the Hive blockchain community. From now on, I will publish any blog posts about Listnerds on DavidHurley.net where I focus more on crypto-currency projects.
Why Did I Make The Change?
I believe that Skool brings even more clarity and unity to the Top 5 Programs project. It offers a destination and a place where I can grow and better serve my target audience of aspiring Internet marketers who are typically in the 45-65 age range.
Now, perhaps for the first time ever, all five programs work well together in the online business tools niche, and there is now a logical progression that can be built into the marketing funnel:
So now all I have to do is get to work pumping out content for my blog and my email series as well as a bunch of videos and what have you!
Cheers!
David Hurley
#InspiredFocus
P. S. If you found this content interesting, hop onto my mailing list for regular updates about the Top 5 Programs project, @ https://lllpg.com/top5programs