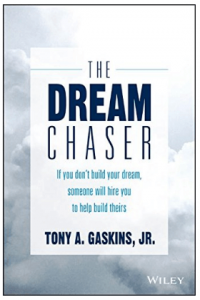 Why do so many aspiring Internet marketers fail to make the best online business choice for themselves? When I ask myself this question, I am reminded of a famous quote by Tony A Gaskins Jr:
"If you don't build your dream, someone will hire you to help build theirs."
I consider it one of the most brutally candid warnings which every online business owner must take to heart. If you fail to make the best online business choice for yourself, you'll be used to create wealth for others.
Decision making is one of the skills you will most frequently need in business; and it is the key to your success. Therefore, you must endeavour to make the best decisions.
Check out these tips which you can use to guide your decision making process.
5 Factors That Will Help You Make The Best Online Business Choice For Yourself
1. Be Careful Whose Advice You Follow
It is a great thing that the internet brings all kinds of information to our fingertips. However, the sad truth is that not all that information is completely reliable.
A lot of people claim to be experts in all kinds of things, some of which they have no clue about. Scammers will peddle half-truths and outright lies just to get you to buy into their hype.
If you're going to seek advice, get it from trusted experts who are qualified and experienced to provide it. That way, you avoid spending time and money on complete hogwash.
And you eliminate much of the risk of using bad information to make business decisions.
2. Not All Ventures Are The Same
Don't blindly jump into every biz op that you come across. Just because a program was great or really bad for others, it doesn't necessarily mean it will be the same for you.
Therefore, take time to evaluate each opportunity against your capabilities before jumping in. And do take time to understand how each opportunity makes you money.
I know that many people struggle with this one, especially when starting out. It starts off as a simple 'pursuit of multiple streams of income'. Then in no time, you realize that you've spread yourself too thin and you're struggling to eke out a profit.
3. Know Your Market
Nothing is more futile than starting a business in a market you hardly understand. One of the main advantages of online businesses over their traditional cousins is agility in terms of adapting to market dynamics.
If you have no clue about the past, prevailing and future market trends, you might as well forget about achieving success.
The internet today is driven by high quality content. So, you need to be knowledgeable enough about your markets in order to make the best decisions for your business; e.g. type of content, type of web presence, traffic sources, etc.
4. Know When To Act & What To Act On
One of the most frequent decisions you'll make for your business is when to spring into action and what to respond to with some action. This is influenced by your ability to separate hype from real opportunity.
If you're easily attracted by fancy words and baseless promises of quick fortunes you'll fall for every scam in the book. Believe me, there are some crafty expert marketers who'll sell you thin air for a small fortune and have you thank them for it.
In the same vein, it pays to notice good opportunities and act on them fast. In most online programs, the early birds actually do catch the fattest worms.
5. Let Past Experience Influence Future Decisions
I don't know about you, but I have never forgotten the makeup of every scam and shoddy online program I've ever come across since I started. And I also remember all the signs that pointed to a good program starting to go south.
All those experiences kick in whenever I am faced with similar circumstances. Ultimately, I use all that stuff to make quick business decisions like joining or exiting programs, avoiding scams and knowing the who-is-who in the industry.
There Is No Substitute For Decisive Decision-Making
While you can find a mentor to help you build a business, or a supportive community of like-minded people to turn to when you get stuck; you ultimately have the final say on how your business pans out.
Mentors and support groups like Wealthy Affiliate (one of my Top 5 Programs ) offer a pool of great ideas, techniques and resources that can work for you. Your job is to pick the best from the pool and then take action.
Here's one thing that should motivate you to make the best online business choice: The quality of your decisions and choices will determine how quickly you succeed or fail once you take action.
David Hurley
Top5Programs.com