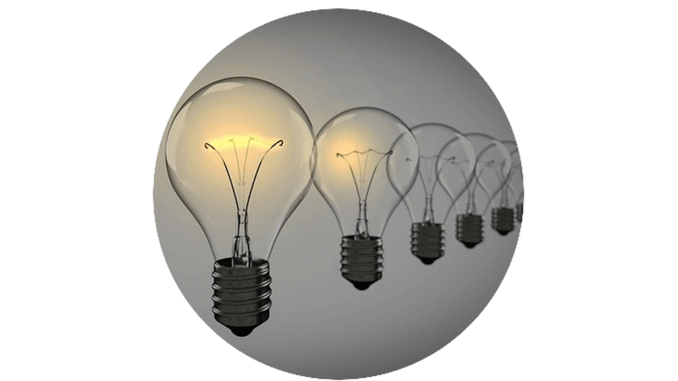 Becoming successful online largely depends on how well you can identify the best internet small business ideas and opportunities.
Although there are thousands of internet business ideas, not all are ideal for a small home-based business.
Have you had enough of wasting time on worthless internet hype? Are you ready to work with the legitimate, tried and tested online biz ops?
Or maybe you have an online business idea but aren't sure if it is worth your while. If so, here is how some basic keyword research can help. I've found that doing keyword research is a good way to find the best small business ideas on the Internet.
Search Results Have A Great Story To Tell
Keyword research is not just for SEO geeks. If you ask the right questions and use the right tools, keyword research will open up new potential for your business. The answers to the questions you ask will hand you valuable market intelligence. And the research is easy to do.
Do You Have A Market At All?
The first step to finding profitable business ideas is to confirm if there is a market for your idea.
Google Keyword Planner is a free tool that's great for that, but I prefer Jaaxy as it is easier to use.
Simply enter your keyword idea into Jaaxy and see if it is getting a good number of searches. The more searches you see, the bigger the market size.
Let's see what happens when we search Jaaxy for "3d printers":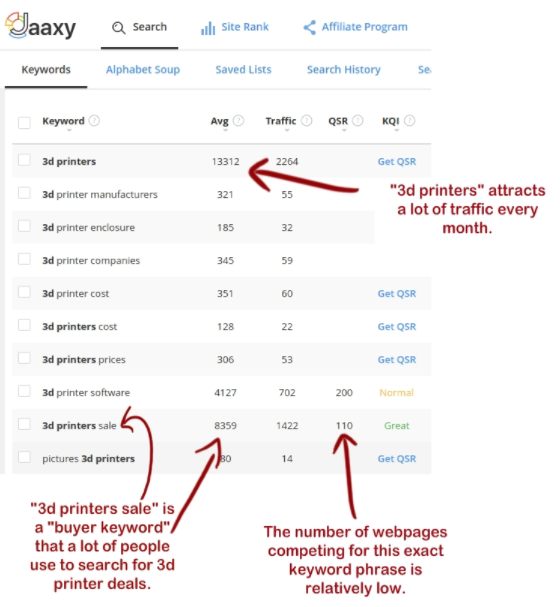 How Big Is The Market?
A big, evergreen market is what we are looking for. We look for it in the "Average Monthly Searches" (Avg) section at the top. Our image above shows that "3d printers" has great potential. If your main keyword has just a few dozen searches, move on to something else.
You can also check the same keyword in Google Trends to check the demand through the year. A great biz op should have constant demand all through the year if you want a regular flow of sales and commissions.
Here are the stats for 3d printers.

The highest demand was in the run up to Christmas, but even so, the dip from that peak is 50% before interest in the keyword begins to rise again. So demand remains healthy throughout the year.
Also, as the 3d printer market is relatively new, demand can be expected to rise year by year for the foreseeable future: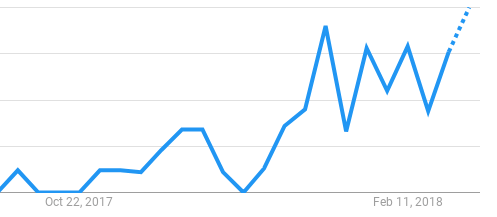 On the other hand, if you want to run a seasonal campaign, look out for keywords that deliver a big spike in traffic during the season you want to sell in.
At this point, we now have an idea (3d printers) with an existing market and decent traffic potential.
Is Anyone Spending Money In That Market?
Google Keyword Planner shows you the higher and lower range of bids for keyword phrases. That is the price range of what PPC advertisers are paying per click for the respective keywords.
I like to see other marketers paying above $1.00 per click to consider an idea further. If someone is prepared to pay that much for one click, chances are they are earning more. That suggests it could be a viable keyword to build a campaign around.
However, we are not planning to spend our cash on a PPC campaign.
How To Find The Best Products To Promote
Next, we want to look around the internet for related products being sold. Amazon is a great place for this research. What you want to see are plenty of products and/or sales. If there are products and sales, it confirms that people really are spending money around your business idea.
A quick and easy way to check if a product is selling is to see how many Amazon reviews it has. At the same time, make sure the majority of those Amazon reviews give the product four or five stars.
Finally, you want to think about how YOU can make money in the same market. One of the best internet small business monetization methods is affiliate marketing. A product such as a 3d printer sells for a few hundred dollars on Amazon. They will typically pay you 6% for every sale that you refer. While that doesn't sound like much, consider this…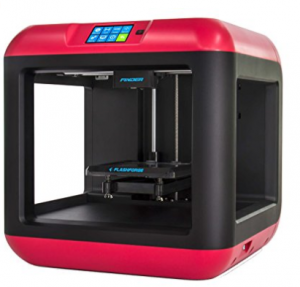 A Flash Forge 3d printer sells on Amazon for $399 a pop. A the time of writing, it has 272 customer reviews, so we know people are buying it. 82% of those customer reviews give the printer four or five stars. With a 6% commission, you would earn $23.94 per sale. Some 3d printers sell for over $1,000, so you'd earn over $60 per sale. 
The Attraction Of Amazon
Amazon is an attractive option for affiliate marketers even though the commission rate is relatively low. That's because Amazon is so well known and trusted. There is very little buyer resistance.
However, you may be able to earn higher commissions if you search for "market" or "product" + "affiliate programs" on Google. You may find that the maufacturer offers an affiliate program with higher commissions.
One Of The Best Internet Small Business Ideas = Blogging!
Now you have found a great product to offer, it's time to get to work…
One of the best Internet small business ideas is to create a niche blog and start pumping out good quality blog posts.
In this article I showed you how to use Jaaxy and Google to find good buyer keywords. Find one related keyword phrase for each blog post you publish and you will start to generate highly targeted traffic. Get it right and you will see your affiliate commission increase month by month.
Sure, niche blogging takes effort, but this is a legitimate and proven way to make money on the Internet. The best Internet small business ideas require work on your part.
But you only have to write each article once, and they can build a nice monthly online income for you. The best training in niche blogging for affiliate marketers is here.
Putting Your Ducks In A Row
If you check all the boxes against the questions above, you've found one of the best internet small business opportunities. You can confidently commit resources to start building your very own internet money maker.
David Hurley
Top5Programs.com
#InspiredFocus
P. S. If you're like me you probably scrolled down to the P. S. first to see what it's all about.
In this article I show you one of the best Internet small business ideas – how to build an affiliate marketing business by using Jaaxy and other keyword research tools.
Jaaxy is a professional keyword research tool that is integrated into the Wealthy Affiliate membership site. Wealthy Affiliate trains people to make money as affiliate marketers. Join Wealthy Affiliate free today and take Jaaxy for a test drive.