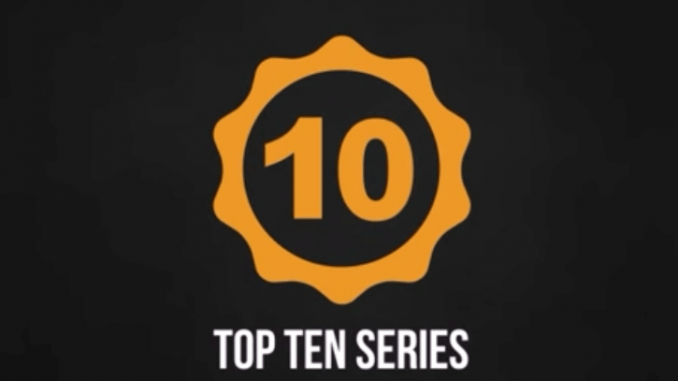 Need motivation? Watch Eric Thomas' Top 10 Rules with #BelieveNation!
One of my online mentors, Evan Carmichael, has just released one of his motivational Top Ten videos.
This one is about Eric Thomas, the guy who's famous for his guru-at-the beach speech. If you've never heard that speech, check it out here before you watch Evan's video:
Eric Thomas: When You Want To Succeed As Bad As You Want To Breath…
Who Is Eric Thomas?
Eric Thomas was brought up by his mother in Detroit, Michigan. When he was growing up he didn't have a relationship with his father.
He dropped out of high school when he was 16 and lived on the streets of Detroit. He was homeless for two years.
While he was homeless, he met a preacher who inspired him to go back to school. He worked as an academic adviser to disadvantaged students at MSU.
He also served as senior pastor at A Place of Change Ministries in Lansing, Michigan.
Eric Thomas obtained a master's degree from MSU in 2005, and a Ph.D. in Education Administration in 2015.
After becoming known as a motivational speaker, he founded a company to offer education consulting, coaching and athletic development.
He has given motivational talks to collegiate and professional athletes. Lebron James has credited Thomas as part of his inspiration for winning the 2012 NBA Championship.
What Are Eric Thomas' Top Ten Rules According To Evan Carmichael?
Grab a snack and chew on today's lessons from a man who went from being a homeless high school dropout on the streets of Detroit, to overcoming all obstacles and changing the lives of millions of people as one of the world's best motivational speakers.
Eric Thomas' Top Ten Rules For Success
1. Pay the fare
2. Work on your focus
3. Live what you're talking about
4. Find your fuel
5. Create your rock bottom
6. Think critically
7. Be humble
8. Change your mindset
9. Know your audience
10. Dream big, but get small wins
-= BONUS =-
* Surround yourself with greatness
Evan Carmichael's Books
Some people have used the ideas in these books to build multi-billion-dollar businesses. Evan gives you the simple-yet-powerful formula that they used (and you can) to realize your dreams.
Your One Word – This is the book that gave me the idea for my #InspiredFocus tagline.
Top Ten Rules of Success from Titans, Billionaires, & Leaders Who Changed the World.
Subscribe To Evan Carmichael's YouTube Channel
If you want to do great things you need to have a great environment. Create one by subbing and watching daily.
http://www.youtube.com/subscription_center?add_user=Modelingthemasters
David Hurley
Top5Programs.com
#InspiredFocus
P. S. Get the training you need to succeed online with this Free Online Business Course plus Two Free WordPress Blogs for you to get started….
Any questions? Drop me a line any time.