What's the best way of learning Internet marketing skills? Do you sign up for Internet business training, or coaching, or do you try to teach yourself?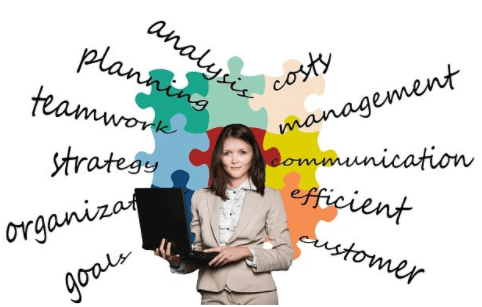 Such a choice is common for both beginners and experienced marketers. In the end, trying to teach yourself everything without either business training or coaching is a false economy. It will slow you down or even completely sabotage your progress.
So the real choice is to choose between business training and coaching. It seems like a straightforward decision. Yet, after considering the differences, you might notice that it isn't quite that simple.
When Is Business Training Appropriate?
Business training generally involves a trainer (the person training you) and a group of trainees (ones being trained). The content is created, controlled and owned by the trainer; trainees simply follow the course content. This content is usually arranged into specific topics, a.k.a. courses.
With training, you are clear about what you will learn, even before starting or signing up. Which is great, assuming that the detail is sufficient for you to acquire the expected knowledge. So you can join a "How to create a WordPress blog" class, for example.
With training, you can simply access course content and go through it on your own schedule. That means you can learn skills by just reading, watching videos or attending webinars/ podcasts/ etc.
How About Business Coaching?
Business coaching is a more intimate way of acquiring skills. It usually involves one-on-one interaction with the coach. That means the coach literally 'downloads' their skills and knowledge into you.
But here's the catch…. You must know what to 'download' from the coach. A typical coaching session involves you telling the coach what you want to achieve and asking questions. The coach answers your questions and/or illustrates how it's done practically.
This means the content is not fixed into a course; it is shaped by your questions and actual needs. And it suggests that you must know what you're doing; otherwise you won't know what to ask.
Business Training Or Coaching: Where You Get It Matters More
Most people get pre-occupied by the need to complete learn a skill. And it is easy to overlook the quality of the class in which it's learned. With scores of self-proclaimed experts offering regurgitated material, it is easy to get shortchanged.
Though there are hundreds of internet marketing courses and coaches available online, only a few are worth it.
There are those exceptionally good but extremely expensive coaching classes. Usually, they are offered by an experienced marketer who's made a name in the industry. They charge $1000's for their time, and most beginners simply cannot afford them.
Then there are some very cheap but totally useless ones. They offer outdated tips like keyword stuffing and other blackhat methods. You don't want to try some of these methods, otherwise you're going to get penalized in more ways than one.
Enjoy The Best Of Training and Coaching, All In One Place
Somewhere in the middle are a few good ones which you should find. The best I've experienced so far is the Wealthy Affiliate online niche marketing training site. What makes it great is the free membership package, and the low price Premium membership option. Even better, there are no annoying hidden upsells thereafter. This is unlike some other training programs which offer cheap entry level classes, then hit you with expensive upsells for one-on-one coaching.
Wealthy Affiliate offers both detailed training for all skill levels and one-on-one coaching. It also includes the essential web building and research tools within the same package; at no extra cost.
So the question about whether business training or coaching is best for you literally falls away. You get to enjoy the best of both worlds, without the exorbitant coaching fees, of course! Find out more in my review of Wealthy Affiliate elsewhere on Top5Programs.
David Hurley
Top5Programs.com
#InspiredFocus