What does it take to be the best retail affiliate program in the world?
It means having more potential for affiliates than E-bay, Amazon, or Wal-Mart. Or any other company in the retail category.
How can I claim SFI is the best retail affiliate program in the world?
Well you need to look at TripleClicks to understand the power of the SFI opportunity.
SFI began as an affiliate program for Six Figure Income magazine in the late 1990s. The magazine covered industry news for affiliates, network marketers, and MLM professionals.
Ten years later, in January 2009, SFI launched the Tripleclicks online shopping and games platform.
Today, Tripleclicks offers tens of thousands of products from all over the world.
SFI has around 1.6 million affiliates who have referred 4.8 million members to TripleClicks. Hundreds more join us every single day.
Why is TripleClicks growing so fast?
The Tripleclicks online mall puts SFI affiliates directly to work promoting its products, auctions and games. SFI affiiliates earn commissions on sales of goods, and on sales of T-Credits.
T-Credits are the "internal currency" of Tripleclicks.
Here's what's on offer at Tripleclicks:
Price Benders Penny Auctions – bids are placed in 1 cent increments until only 1 bidder remains. I have seen $600 laptops sell for cents. One bid costs one T-Credit.
Eager Zebra Games offer a means to earn Rewardical tokens (see below) and T-credits.

 T-credits give you more choices when you play Eager Zebra games.
Rewardicals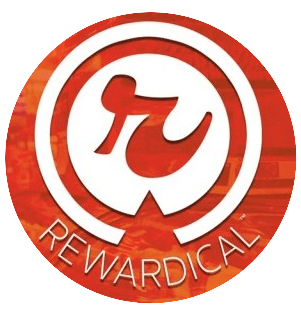 You earn Rewardicals with nearly every action you take or purchase you make using T-Credits on TripleClicks.
You also earn 1 Rewardical for every 10 earned by your personally referred members.
Rewardicals add up fast and can be exchanged for gift cards, Bitcoin, silver bullion and more.
No other retail affiliate program offers rewards like this. So it's easy to see why members love the Rewardicals Program.
Commission Volume (CV)
A percentage of the price of every sale is set aside as Commission Volume. SFI affiliates earn a percentage of the Commission Volume for sales generated by their referrals.
As I mentioned earlier, you earn 45% of the total Commission Volume on your referrals' purchases.
Executive Affiliatess also earn 15% of commission volume on Co-Sponsored Affiliates' (CSAs) purchases.
Every SFI affiliate has a Co-Sponsor and a main sponsor. Your CSAs can be a lucrative source of additional income. Maintain EA or higher rank in SFI and you will receive new CSAs every month from SFI.
VersaPoints (VP)
Your rank in SFI depends on how many Versapoints you earn each month.
You earn VersaPoints on almost everything you buy on Tripleclicks.
When a Personally Referred Member or PRM buys something, you earn VP.
And you earn VP when you log in to your back office and do daily tasks. These are things

 like reading your daily business reports and training lessons, sending messages to your team and so on.
VersaPoints help you rise in rank through SFI. They also give you a share in all the transactions at TripleClicks. In fact, 40% of the total commission volume goes into a pot. The pot is shared among affiliates according to the number of VP they have earned in a given month.
Earn Matching Versapoint Shares
Once you become a Team Leader you qualify for 100% Matching Versapoints. That means you'll earn matching VP on 6 to 12 levels of your downline based on your team leader rank. Some affiliates earn hundreds of thousands of VP shares in the TripleClicks pot. They earn hundreds or even thousands of dollars of income per month from matching Versapoint shares alone.
SFI Is FREE To Join
SFI is free to join and you can rise in rank by earning Versapoints. One way is to buy something on TripleClicks. The second way is when your Personally Referred Members shop on Tripleclicks. Thirdly, you can sponsor other affiliates who achieve a high rank in SFI.
SFI is a program you can trust 100% and it will work if you give it the effort, the time, and the investment required to become profitable.
Yes as I asserted at the beginning of this article, SFI is the best retail affiliate program on the Internet! Join My SFI Team – FREE – Today!
David Hurley
Top5Programs.com
#InspiredFocus