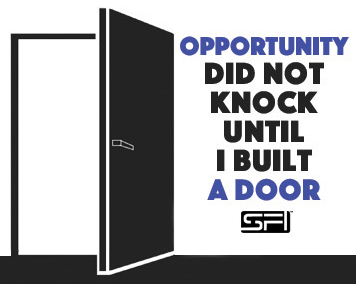 Are you looking for opportunities to win cash prizes online, free, while also building a legitimate internet marketing business?
If you're looking for a sponsor who puts his money where his mouth is you've come to the right place!
When you join my SFI team and take action, you're guaranteed my active support. You can win cash prizes online, free every week, plus monthly cash prizes for a little more effort.
Here's How I Enhance Your Chance Of Success With SFI
Although many members completely miss the mark, success in SFI is actually very straightforward. Success in SFI comes from building an active downline and generating VP and commissions from Tripleclicks sales. My contests take care of both aspects, by the way.
It is on the basis of this simple concept that I built my unique method of engaging with my active team members.
When you join my SFI team, you can regularly win online cash prizes and get one-to-one training from me. I also show you exactly how to duplicate my own sales and marketing techniques to build an active and profitable SFI downline.
In addition, I reward my most active team members with the two main SFI business building blocks, offered in the form of:
1. Tripleclicks Gift Certificates
Gift certificates are a great way for SFI members to make purchases at Tripleclicks and earn more VersaPoints for themselves. Gift certificates are like real cash, and I give them away to my active team members every week.
2. Building Your Downline With Opti-Build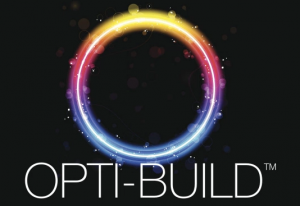 I reward team members who are doing well by helping them build an active team of their own.
I do that by committing 100% of my new referrals to SFI's Opti-Build program. That means all my new referrals are allocated to the downlines of my most active team members. Becoming active enough to qualify for Opti-Build is a great way for you to get guaranteed signups directly into your team.
In this video I talk in more detail about the Opti-Build program and how I am using it to help my team.
Work To Win Cash Prizes Online Free
To qualify for my rewards, you do not need to do anything more than work on your own business. That means my cash prizes are effectively free. They are a bonus or reward in recognition of your efforts. My approach to SFI success is simply to equip you with the tools and resources you need to succeed.
If you move with the plan, success is well within your grasp. That's when my various team contests kick in. As you make progress, you will be rewarded with some business related cash prizes. Those prizes may go directly to you, or benefit you indirectly by going to active members of your team.
My cash prizes are designed to contribute to the profitability of your business. When you redeem your gift cards at Tripleclicks or sponsor new members into your downline through Opti-Build, you add massive value to your bottom-line.
Join My SFI Team To Win Cash Prizes Online – Free!
In conclusion, if you're ready to start a profitable online business, I'm here to actively support you. Join me today and become part of a team of highly motivated people who're making money in SFI.
David Hurley
Top5Programs.com
#InspiredFocus