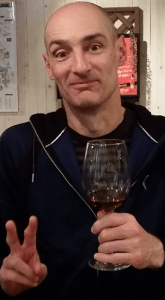 Good news folks!
I relaunched my weekly $25 SFI Gift Certificate Prize Draw for active members of my downline (including CSAs) this morning!
I am very happy to be able to run this prize draw because it means that my new blog, Top5Programs.com, is now up and running. Originally, I launched my weekly draw on my previous blog on 15th January, but the blog was hacked shortly after and is now defunct.
As bad as that sounds, for me it was the final impetus I needed to move forward with Top5Programs.com. I already had the domain name but had not built or launched the blog.
That is what I have been doing for the last three weeks.
Now Top5Programs.com is up and running, I am ready to run my proposed weekly prize draws for my SFI team.
This prize draw is all about encouraging my team members to engage.
Engage with SFI by logging in and accumulate VP to qualify for the draw.
Engage with me by posting comments on my blog before next week's prize draw to claim your prize.
If the winner is in YOUR downline, engage with them by contacting them to encourage them to claim their prize.
An engaged team is much more likely to become a successful and profitable team for everybody involved.
So, let's get going with our first Prize Draw!
And Today's $25 Tripleclicks Gift Certificate Winner Is…
Here's the video of this morning's Prize Draw going ahead:

Congratulations to my 2nd Generation team member, Ibukun Oladipupo, for winning this week's $25 Triplelclicks Gift Certificate!
How To Claim Your Prize
To claim the prize, simply post a constructive comment somewhere on Top5Programs.com. Once I see and approve your comment, I will send you your $25 Gift Certificate.
Deadline: There is a 7 day deadline to claim your prize. Make sure you do that before next week's prize draw. 
That's all!
Well done, Ibukun Oladipupo, for engaging with SFI, especially as you are a new member of the team, joining in January 2017.
Stay engaged with SFI and you can win more prizes from me every month.
Cheers for now.
David Hurley
SFI Gold Team Leader
Top5Programs.com