Finally! We have a winner today! 61 people in my SFI team qualified for today's Tripleclicks Gift Certificate prize draw.
Click Here to find out how it works and how you can join us.
Because the pot had rolled-over three times already, the draw was for a $100 Gift Certificate…
With 61 out of 100 places taken, there was still a 39% chance of the pot rolling over once again…
However, the two 10-sided dice were kind to us today and rolled number 24.
And The Winner Is…

And the winner is Ukpeli James from Nigeria.
Congratulations Ukpeli James!
Ukpeli joined "Unstoppable" Hans Bergmeier's team on 24th January 2017 and advanced to Executive Affiliate last month. That, and the VP he has accumulated so far this month qualified him for today's prize draw – and his efforts have paid off very nicely!
How To Claim Your $100 Gift Certificate
The weekly prize draw is a bit of fun but it also has a serious team-building intent behind it. The purpose is to encourage people to get more engaged with their business, with SFI, and with me as their sponsor, co-sponsor or upline. 
So there is one more step Ukpeli James now needs to take…
Ukpeli, please post a constructive comment somewhere on my blog, Top5Programs.
As soon as I see and approve your comment, I will send you your $100 Tripleclicks Gift Certificate.
Nice and easy!
Here's the video of the prize draw and a couple of additional news items:

A Shout-Out For Tony Robbins' Book, Money: Master The Game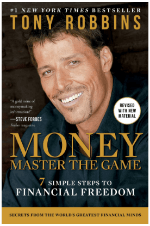 During the video I mention a book I am currently reading, Money: Master The Game by Tony Robbins.
I highly recommend this book, especially to my American friends as it is written specifically for citizens of the USA, but it also has a LOT of useful content on managing your money for everybody else.
If you have mutual funds or a 401(k) retirement fund, you could be in for a nasty surprise if you have not done your homework…
I came across Tony Robbins' book via Lewis Howes' School of Greatness podcast, which I also highly recommend! I listen to Lewis' interviews and other content several times a week, but most notably on Tuesday evenings while cooking dinner for the family.
Join My Top 5 Programs Grandmaster Poker League On Tripleclicks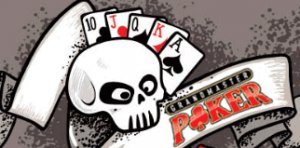 Last month SFI launched a new poker game on the Tripleclicks online store. It's called Grandmaster Poker and the idea is to win points by building three parallel poker hands.
It's easy to play and a lot of fun.
Tripleclicks members can create their own leagues and invite others to play for fun or for prizes. 
So I decided to start my own league. If it grows big enough, I will start offering weekly prizes (most likely, T-Credits) for the top player(s).
Here is the link to my free Tripleclicks Grandmaster Poker League, if you'd like to join us:
http://gotclicks2.com/JEDeDMYFp
Password: 8dpluD
Monthly VP and PSA Prize Winners!
Click Here to see who won Tripleclicks Gift Certificates in February's VP Challenge.
Click Here to see who achieved the highest rank in my downline and won shares in my SFI PSA Co-op during March.
Click Here to join my SFI team if you are not already a member!
And get ready to win my $25 Tripleclicks Gift Certificate Prize Draw next week!
All the best,
David Hurley
Top5Programs.com
P. S. Click Here to sign up for my free weekly newsletter.
You can also follow David Hurley at:
Facebook: https://www.facebook.com/top5programs/
Twitter: https://twitter.com/top5programs