The SFI Tripleclicks online store is an important and profitable part of the SFI business opportunity. In this article I will discuss five ways you can increase your income in SFI by working with the Tripleclicks online store.
Understanding The SFI Business Opportunity
Before we jump into building a successful SFI Tripleclicks online store, it's important to understand the SFI business opportunity.
First, there is the SFI team-building side, which helps you earn according to your leadership skills, MLM style. That is, the bigger and more active your team gets, the more you will earn in monthly commissions.
Then there is the part where you can refer Tripleclicks customers and earn commissions on their purchases, affiliate marketing style. 
No matter how large and active your team gets, if you're not actively promoting Tripleclicks, you're leaving a lot of potential cash on the table.
That's why I encourage everyone in my SFI team to incorporate Tripleclicks into their business strategy. But Tripleclicks offers more money-making opportunities than simply the affiliate marketing angle. There are five other ways you can profit from the SFI Tripleclicks online store…
5 More Ways To Profit With Tripleclicks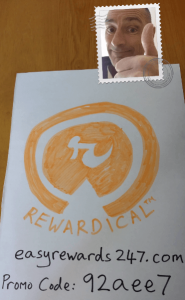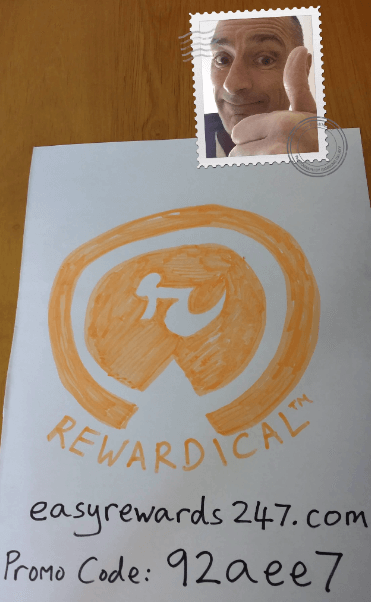 One of the things I love about Tripleclicks is that it offers unique possibilities for SFI affiliates. You're simply not limited to being an affiliate.
You can even attract Tripleclicks members to your own products and through the Rewardical ECA (E-Commerce Associate) program. Tripleclicks members can redeem Rewardicals for Gift Certificates and TCredits, which can be used on the Tripleclicks site to buy, bid and play. As a Rewardical ECA, you can give away free rewardical tokens every time someone buys something from your website. That can be a powerful way to pull in more sales from SFI affiliates and Tripleclicks members.
That means you can be both an SFI affiliate and a merchant if you like and enjoy the best of both worlds!
Here are the top four strategies I've used to create a steady income for myself:
1. Promote Products and Earn Commissions
One way to do this is to choose some niche-related products and build a niche blog around them. Create good content which solves common or unforeseen consumer problems. Get known as an expert and gain enough trust to make your recommendations worth taking up.
2. Offer Rewardicals SFI Tripleclicks Affiliates
There are several million members of SFI and Tripleclicks. They are a massive market for businesses offering business-building products and services.
And you can dip into that market by giving away Rewardical tokens with every sale. Remember, when Tripleclicks members buy from you and get Rewardicals, they can turn them into assets that they can use to buy, bid and play in the Tripleclicks store.
Think about how every active SFI affiliate wants to build a successful business. Most SFI affiliates are still learning the ropes. That gives you an opportunity to offer them useful business-building products or services. Business products and services include:
Content creation (article and video creation)

Blog design and set-up

Web hosting

Graphic design
These are some of the business products that I sell to this market on my blog. Notice how several of them are specifically aimed at SFI affiliates and include free Rewardical tokens.
3. Refer And Train Active SFI Affiliates
Get serious about building a team of active SFI affiliates and watch your Tripleclicks online store sales and commissions grow.
Active SFI affiliates quickly see the value of investing in their business. Typically, they will buy purchase TCredit packs, the S-Builder Co-op, or PSAs-To-Go. Some will opt for automatic delivery of the Booster Bundle every month to grow their business on autopilot.
In each case, they will purchase those items on Tripleclicks and, as their sponsor, you will earn a commission on their sales.
4. Refer Penny Auction Enthusiasts
People love to the thrill of chasing a bargain, and penny auctions attract a lot of dedicated bidders. Refer penny auction lovers to Tripleclicks and you will soon see your commissions growing.
How so?
To take part in penny auctions, Tripleclicks members need to purchase TCredit packs, and you will earn a commission every time one of your referred Tripleclicks members makes a purchase.
5. Refer Online Games Players
People love playing games online, and Tripleclicks' Eager Zebra games are free to enter. So how will SFI affiliates make money on them?
Actually, Eager Zebra games offer many opportunities for players to spend TCredits while playing. When your referrals buy TCredits you will earn commissions. 
Another reason to invite people to play Eager Zebra games is that it exposes them to all the other parts of Tripleclicks, including Pricebenders auctions and thousands of products and services they can buy on the TripleClicks store.
SFI Tripleclicks Online Store = Your Doorway To Success!
There are many ways to make money with SFI through the Tripleclicks online store. One way is to build an active SFI team. Another way is to take advantage of the potential of Tripleclicks merchandize, penny auctions and games.
For me, making money on the SFI Tripleclicks online store, directly or indirectly, has been a doorway to success. It funded my SFI team-building efforts in the days when my expenses were higher than my commission earnings. If you are not yet making money with the SFI business opportunity, think carefully about how the SFI Tripleclicks online store can help boost your income too.
David Hurley
Top5Programs.com
#InspiredFocus

Last updated: 5th April 2018