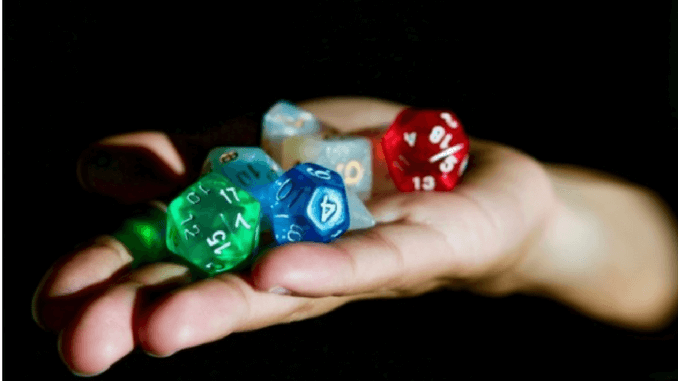 I have gone back to offering a $25 Tripleclicks Gift Certificate in my weekly prize draw for the active members of my SFI team. 
I was going to switch to giving away TCredits to encourage more engagement with Pricebender Auctions and Eager Zebra Games. That was until I discovered that I cannot send TCredits to anybody other than my PSAs and PRMs. 
With TCredit prizes, affiliates in the lower generations of my SFI downline, and CSAs, would not have been able to participate in my prize draws.
Anybody Who's Active In My Downline Can Be A Winner
As I want everybody who's active in my downline to have a chance to win a prize, I switched back to giving away a $25 Gift Certificate each week.
I think Gift Certificates are more popular as prizes anyway as you can spend them how you like. In short, you have more choice.
The rules are the same as before. Check the entry rules on this page.
Introducing The Roll Me! Dice Rolling App
On Sunday, for the first time, I ran the prize draw using the Roll Me! dice-rolling app. Check it out in the video:
With Roll Me!, you can create a macro that sets the "die" to have as many "sides" as you like. As we currently have between 35 and 40 people qualifying I created a fifty-sided die macro. 
That gives an approximately 20%-30% chance of a rollover.
Which Do You Prefer, Rollovers, Or A Winner Every Week?
Now that we can modify the die, it means we could set it to have only as many "sides" as there are people in the prize draw. 
That way, there would be a $25 winner every week, and four or five winners a month (unless the same person wins more than once).
The benefit of having someone win every week is that there'd be more winners and the cash would spread more widely across my downline.
The benefit of rollovers is that they create excitement as the pot grows to $50, $75, $100… (The biggest wins have been $100 Gift Certificates).
However, with rollovers, there are fewer winners and the pot tends to go to fewer people.
Team members who I have spoken to seem evenly divided between having a winner every week and the chance of bigger prizes.
So I will keep using the 50-sided die macro through April. Then I'll switch to "a $25 winner every week" in May and see how it goes.
Sunday 15th April $25 Prize Draw
38 people qualified for automatic entry into Sunday's prize draw. There were thirty members of my SFI downline through four generations, and eight CSAs.
When I clicked the dice button it gave us #49. So that meant the prize draw rolled over to next week. 
Next week's prize draw will be for a $50 Tripleclicks Gift Certificate.
So make sure you stay active, log in regularly, build up your Versapoints, set your goals if you haven't done so yet, to qualify for next week's prize draw.
David Hurley
Top5Programs.com
#InspiredFocus
P. S. If you're not yet in my SFI team, Click Here to get started FREE today!