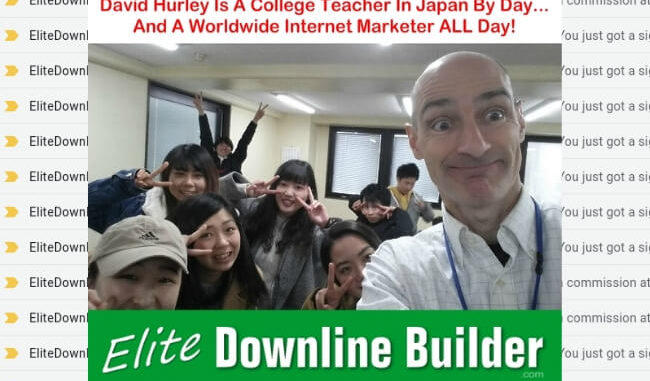 It's been a while since I updated this blog as I've been busy with my offline business, i.e. English Language Teaching in Japan. But now the summer holidays are here I'm switching my attention back to updating and upgrading my online business, especially my membership site, Elite Downline Builder.
What's New With Elite Downline Builder?
Here are some of the changes that I've made to the program so far this summer:
Mailerlite replaces Trafficwave (and AdKreator). See the recently updated Top 5 Programs page for more info about our programs.
Webtalk is promoted to the Top 5 Programs listings.
Referral Stats updated so Premium and JV-Diamond members can see which sites deliver best results for EDB promotions.
What's In The Pipeline?
And here are some of the changes that are in the pipeline:
Site upgrade to https for better security.
A new marketing funnel with rebranded ebook, email follow-up letters, squeeze page and thank you page for Premium and JV-Diamond EDB members who are also upgraded members of BABO.
A new edition of A Thousand A Month with additional video content.
A new edition of SFI Affiliate Success Handbook (well overdue!)
A new edition of Free Ad Site Traffic Storm (the old TE Traffic Storm updated).
More training and promotional videos.
Now let's look in more detail at the changes.
1. Mailerlite Online Replaces Trafficwave
A few months ago Paypal severed their relationship with Trafficwave (probably due to Trafficwave's matrix-style compensation plan). The unfortunate result is that it is practically impossible for me to receive Trafficwave commissions as I live in Japan and do not have a US bank account.
Trafficwave recommends that overseas affiliates use Skrill, but that is also not an option for me in Japan as Skrill stopped operating in Japan in 2016. That is obviously unacceptable and so I started looking around for another autoresponder service.
My first thought was to use Aweber, but then I remembered that some EliteDownlineBuilder members promoted Build A Biz Online (BABO) in our traffic exchange, so I signed up via one of the members' affiliate link and liked what I saw, especially the low cost membership and the autoresponder and squeeze page service that is included for just $10 (or even less) per month, payable via Paypal.
HOWEVER, testing of the autoresponder email delivery rates proved less than satisfactory. And then, about a week after I upgraded to try out the system, Paypal severed their relationship with BABO rendering it useless for our purposes.
Happily, however, I had also been testing a highly professional autoresponder service called Mailerlite, which is fully integrated with Paypal. Mailerlite also offers a free option for lists of 1,000 or fewer subscribers. so it would be a very attractive choice as one of our Top 5 Programs. I have therefore decided to work with Mailerlite from now on.
Hello Mailerlite, Goodbye AdKreator!
Yes, Mailerlite comes with a versatile squeeze page set up service which means that we not only save $17.95 per month compared to Trafficwave, but also that we don't need to run an upgraded AdKreator account any more, saving an additional $9.97 per month.
And with everything on one site, it will be much easier as well as more affordable for EDB members to set up and run the EDB marketing campaign and many other email campaigns in addition.
So right now I'm working on creating a new marketing funnel for Platinum and JV-Diamond EDB affiliates, to be launched before the end of the month… So far, I've created the squeeze page and got the first three emails written added to the autoresponder…
Here's a sneak peak at the new squeeze page,
https://www.subscribepage.com/UltimateOnlineProfitFormula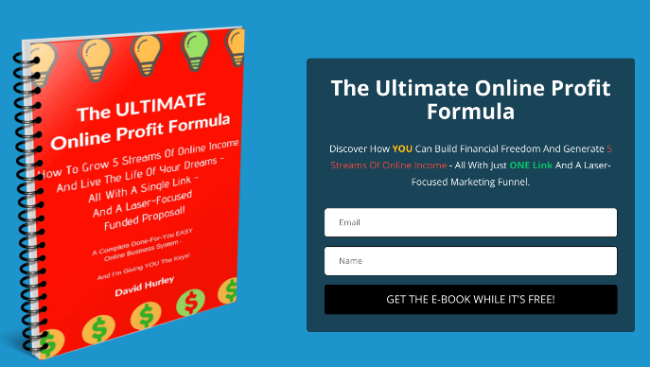 Feel free to opt in to see how it works. The Thank You Page is just a placeholder at the moment, but will be updated shortly – especially as thank you pages are excellent sources of referrals. 🙂
To be continued!