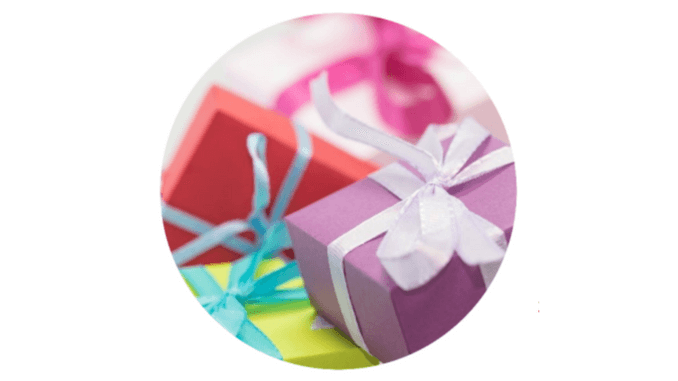 In this week's video I show you how to buy goods on the Tripleclicks store with Member Reward Points (MRP) and Gift Certificates.
That was in response to a request from one of the active members of my SFI downline.
10th April 2018 Update: MRP are being phased out and replaced by the new Rewardical digital tokens. If you are an SFI affiliate with MRP, then it would be a good idea to use them up. Rewardicals can be exchanged for TCredits, PSAs, CSAs, Gift Certificates and Bitcoin. You will need to log in to your account on Rewardical.com to exchange your Rewardicals.
Then I run my weekly Gift Certificate prize draw for the active members of my SFI downline to see if we have a $25 Gift Certificate winner today.
If not, the $25 Gift Certificate will roll over and be added to the following week's prize pot…
Here's the video, with the transcript below for those of you who prefer to read:

 
How To Use MRP and GCs On The Tripleclicks Store: Video Transcript
Hello folks,
This is David Hurley of Top5Programs.com talking to you on Sunday 4th March 2018.
I'm just about to run my Tripleclicks Gift Certificate Prize Draw for the active members of my SFI Team.
But before I do that I want to answer a question that last week's gift certificate winner sent to me. 
How Do You Use Gift Certificates On The Tripleclicks Store?
Talib Hussein Tahir, who won a $25 Gift Certificate in last week's prize draw, and who posted a comment on my blog and received the gift certificate from me, sent me a question saying, 
"Please send a video presentation to clear the concept of purchasing with Gift Certificates." 
And so that's what I want to do today.
I will show you how to buy goods on Tripleclicks.com using your gift certificate, and also using MRP. 
So the first thing you do is come over to Tripleclicks.com, log in and search for something you want to buy on Tripleclicks. 
I'm going to buy for this example, or pretend to buy, a T-Credit. One T-Credit for 150 MRP which earns you 102 Versapoints.
So to buy with MRP or with a Gift Certificate…
Why I've Never Used A Gift Certificate On The Tripleclicks Store
Now, I should say I have never received a gift certificate from my sponsor or from anybody in my upline.
So when Tahir asked me the question I wasn't sure of the answer, though I thought I could answer it. And so I have also found somebody on YouTube who has answered this question. 
So, first I'll take you through how to buy something like a T-Credit with MRP. So you add it to your cart. Add to cart, check out, and there it is.
So we scroll down, checking everything is OK. continuing to check out and you will find some payment methods here. If you scroll down below you will find other available funds. And this is where you can use your MRP.
Guess What You Can't Buy With T-Credits…!
You can also buy things with T-Credits. 
But you cannot buy T-Credits with T-Credits!
But if you have MRP check that box: Tripleclicks Member Reward Points. And click down here. This shows you how many you have and you will come straight through and you'll see now that it says here, "Paid with MRP."
So, How DO You Redeem Gift Certificates On The Tripleclicks Store?
Anyway, to get back to the main question, we've seen how to buy with MRP. As I don't have any gift certificates on my account there is nowhere here where I can apply Gift Certificates. However, this is the place where you go to check and to use your Gift Certificates.
Let's just have a look at this little part of the video, a little section here of this video. We see here we're processing an order. And we come down to the "Other Available Funds" part, which is the same as here, "Other Available Funds." And here we have now, "Gift Certificate Account." 
So this affiliate received a Gift Certificate from his upline and it appears here. He has $2.01 in his Gift Certificate account. He checks that check box there to apply the gift certificate. 
By doing that and processing the order in the same way you can spend your gift certificate on Tripleclicks.com.
Today's Prize Draw
Okay, with all that said and done, let's get on with today's Prize Draw. 
About 90 people qualified with the first metric of 150 Versapoints earned last month. But when we put in the other three metrics, which are really key signs of activity in the downline, the number plunged to 30. 
So just 30 people have managed to achieve all three of these metrics, 
logging in on or after 2nd March, 

earning at least five versapoints so far (as this is the first Sunday in March), 

and setting goals for the month.
And so here they are, the honourable thirty active members of my downline. I'm just going to, now, turn on the second camera to record the rolling of the dice.
Okay, so we take our dice. Now there are 30 people in so we are once again using the six-sided die to represent tens. A "six" will be a zero in the tens column. And we use the yellow ten-side die to signify units.
And we put them in our good old SFI cup and give it a shake. We find today that the number is 45. 
The Prize Pot Rolls Over To Next Week
Forty five, that means there is no winner in today's Gift Certificate Prize Draw. And so the $25 gift certificate that was up for grabs today rolls over to next week.
And next week it will be a $50 Gift Certificate Prize Draw for the active members of my downline. 
So make sure that you stay active, log in, check your goals and earn at least ten versapoints between now and when I run the prize draw. 
Log in sometime around Friday or Saturday and you will qualify for automatic entry into the $50 Gift Certificate Prize Draw that I will be running, David Hurley of Top5Programs, next Sunday.
David Hurley
Top5Programs.com
#InspiredFocus
P. S. In today's video I showed you how to use MRP and Gift Certificates to buy stuff in SFI's Tripleclicks store. Members of my SFI team can win $25 (or more) Tripleclicks Gift Certificates every week while building legitimate online businesses with SFI. Click Here To Get Started FREE if you'd like to join us.
Last update: 10th April 2018