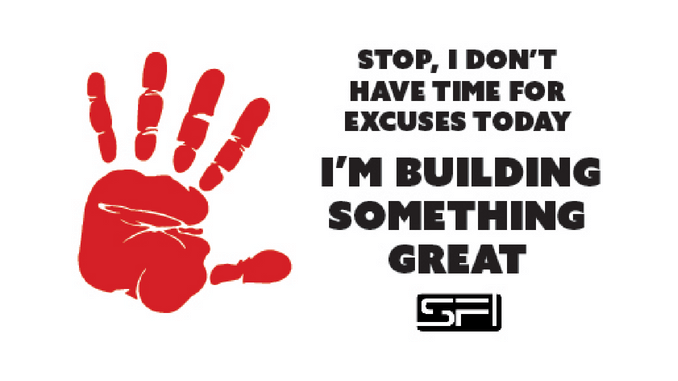 For SFI affiliates the key to success is to achieve and maintain Executive Affiliate (EA) or higher rank. This article looks at ways to achieve the rank of Executive Affiliate effectively for free.
Becoming an Executive Affiiliate is the key that unlocks SFI's earning potential. Although SFI affiliates don't necessarily have to be EAs to make money, attaining EA status bumps up your earnings potential. You can see how if you check the Benefits Chart after you log in to your SFI account. Here is the relevant section of the chart:

Easy, But Not Free…
Most of the products you buy on Tripleclicks earn you a certain number of Versapoints per sale. So, The easiest way to become an Executive Affiliate is to set up an standing order for a product which earns you 1,500 Versapoints. That will guarantee EA status for as long as the standing order remains active.
A good example of a product that guarantees you EA status every month is SFI's 125 T-Credit pack, which costs $43.75 as a one-off purchase, and just $36.25 if you set up a standing order.
Since T-Credits are SFI's "internal currency," this is a great way to guarantee EA status and make full use of what SFI has to offer.
But what can you do if, like many SFI affiliates, you do not always have the monthly budget to sustain a standing order?
If you are one of those SFI affiliates who loves the program, but struggles to make ends meet because you don't have an active downline or Tripleclicks referrals, this article is for you!
This article discusses tips which SFI members can use to achieve EA status without having to spend money.
Tip #1: Log In And Earn VP Every Day
It is possible to earn and win a lot of free Versapoints simply by regularly completing a few simple tasks every day.
So make a habit of logging in every day. Here's how many Versapoints you can earn:
You can earn 12 points daily for reviewing the tabs on your home page (360 VP per month).

If you are an Executive Affiliate you can earn 10 points a week for sending a group message to your team (40 VP)

Earn 10 VP a month by rating your SFI Sponsor and Co-Sponsor (10 VP).

Get 3 Versapoints a week for posting a Stream message (12 VP).

Grab 5 Versapoints a month for reviewing your TripleClicks TConnect page (5 VP).

Claim 5 Versapoints a month by setting your month's goals before the 10th (5 VP).
Tip #2: Refer and Train a Team!
There are many other ways to earn Versapoints, apart from your daily actions. Two good ways to refer as many affiliates as you can because you will earn VP when they upgrade, provided you are already an Executive Affiliate or Team Leader.
Earn unlimited Versapoints as an EA when your PSAs upgrade to EA and Team Leader. (You earn 100 VP on each upgrade by each PSA. So If a PSA becomes a Gold Team Leader, you earn a total of 400 VP: 100 for EA, 100 for Bronze, 100 for Silver, and 100 for Gold.)
Tip #3: Sell Tripleclicks Listed Items
Earn unlimited Versapoints selling products and services listed on TripleClicks.
You can also win Versapoints by entering the Daily Grand drawing every single day of the month.
Tip #4: Start An SFI-Related Blog
Perhaps the most powerful tool you can acquire for your SFI business is creating an SFI blog. To be clear, this can be a blog in any niche; but it should promote Tripleclicks listed products.
There are many reasons why it makes sense to start an SFI blog.
Check out my e-book – SFI Affiliate Success Handbook – which can help you understand those reasons better.
Some of the advantages of creating an SFI blog include:
It can help you to refer Tripleclicks members into your team. These will earn you both commissions and Versapoints whenever they make purchases. Every Versapoint you earn through referral sales take you closer to become an Executive Affiliate without having to spend any cash from your own pocket.
A blog creates a platform where you can freely post your ads without restrictions. Have you noticed that many online biz op links are blocked by popular platforms such as Facebook and Twitter? With your own blog, you can place the ads on your site, then simply promote your blog on social media whenever you update it with fresh content.
A blog can be a cost effective to operate in the long run. Yet, it can help you generate a lot more Versapoints than you need to attain EA status each month. You can continuously generate leads for your Tripleclicks offers, creating a platform for growing your SFI earnings and status.
Building a successful SFI blog is definitely no easy feat. It will take time, effort and dedication before it starts to pay off. However, the benefits are gigantic and will have an obvious impact on your bottom line.
I offer an SFI blog set up service to get you up and running quickly and easily.
Tip #5 Convert Your Rewardicals Into VP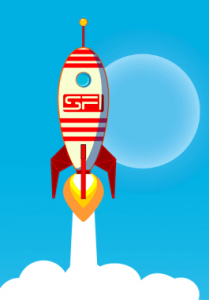 As the end of the month approaches, you may still be short of the 1,500 VP you need to qualify as an Executive Affiliate.
If so, check your Rewardicals ledger. You may have accumulated enough Rewardicals to convert into VP to make up the difference.
Rewardicals are reward tokens you can earn by doing various tasks, playing games, buying stuff on Tripleclicks or through Localvantia and ECA stores, or simply by winning as an SFI affiliate each month.
You can cash in Rewardicals for VP as well as for Bitcoin, Silver Bullion, SFI PSAs and other stuff too.
Check out Launchpad lesson 04 for more information about how to earn Rewardicals.
Tip #6 Sell Your Own Products Via The ECA Program
One of my favorite methods of funding an SFI business is to sell my own stuff through the ECA program.
Over the years, I've noted that the SFI community is such a vibrant niche market for various products and services. Those who tap into this market usually find success.
Today the ECA Program is run through the Rewardicals site, which is part of the Zing Network properties, along with SFI.
Sadly, many SFI affiliates fail to appreciate the full potential of being an ECA through the Rewardicals program. Only a minority really get it, and they keep busting the earning leaderboards month after month!
Tip #7 Use Free Advertising To Refer PSAs Into Your Downline
This is a longer-term strategy, but possibly the most important one.
Get into the habit of posting FREE classified ads, banner ads, text ads, log-in ads on free advertising sites.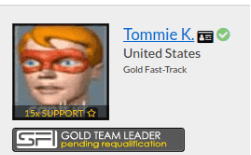 You need to do this regularly and consistently to succeed. Stay committed to promoting your SFI business and the results will begin to pile up.
As you begin to refer more and more people into your SFI team, some of them will also become active and build out your downline. You will earn 24% of commission volume on all your direct referrals (PSAs) purchases, plus 4% override commissions on your first three "compressed" generations.
To earn those 4% override commissions, you and your downline members must be EA or higher stauts.  "Compressed" means that anybody who is not an EA will be excluded and the downline will "compress" so as an EA, you could be earning override commissions on referrals who are several generations below you.
AdExchangeElite is a great site to get started with FREE advertising.
You CAN Create A Free Highway To Monthly EA
There is a reason why millions of affiliates have trusted SFI for decades. Savvy marketers are getting creative enough to run their SFI exploits without continuously spending out of pocket. By applying a few simple marketing ideas, you too can achieve huge earnings absolutely free of routine cash expenditure.
David Hurley
SFI Team Leader
Top5Programs.com
#InspiredFocus.
P. S. Are you ready to build a profitable online business with SFI? Click here to join my SFI team and get started FREE today!