A hectic social round over the weekend resulted in my failing to run my weekly SFI Prize Draw in its usual Sunday morning slot. It was postponed until Monday morning. (Scroll down to see the Prize Draw video) …
Here's how Saturday evening kicked off, with some Japanese, American and Canadian friends in a cheap sushi bar on the outskirts of Hiroshima: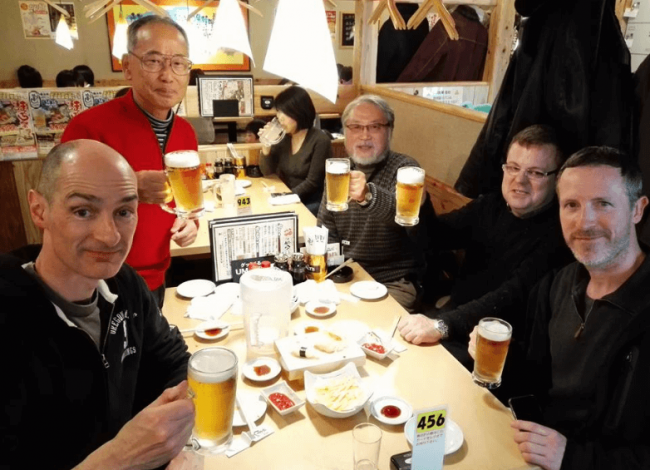 We then proceeded to a takoyaki bar, where one of our Japanese friends, back from a holiday in the Philippines, donated a bottle of Philippine coconut vodka to the session.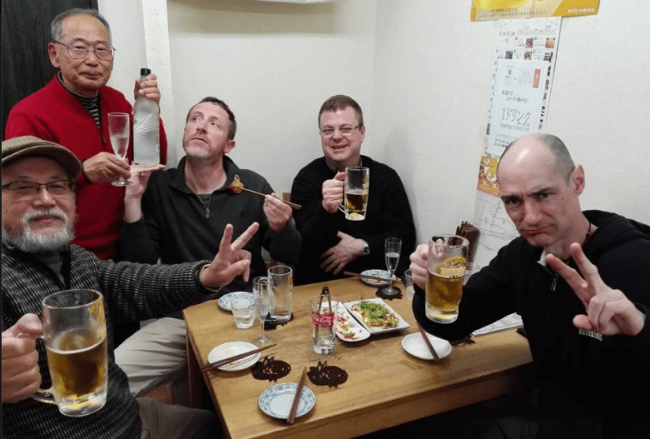 I got home at an unearthly hour of the early morning and was up a few hours later to go on a family trip to the cinema.
On Sunday morning we went to see the Metropolitan Opera's "Live In HD" transmission of Charles Gounot's opera, Roméo et Juliette, with Vittorio Grigolo playing Roméo and Diana Damrau playing Juliette. Here's the trailer:

A house-warming party took up our afternoon before retiring for an early night, which meant my Tripleclicks Gift Certificate Prize Draw would "roll over" to Monday morning…
And here is how things played out this morning:
Sixty-eight people in my downline, including CSAs, qualified for the prize draw. Once again, the dice roll was too high for there to be a winner this time.
So the prize of $75 rolls over and will be added the $25 prize on Sunday 5th March 2017, for a total Gift Certificate prize of $100. (Yes, next week's prize is a $100 Gift Certificate, NOT $200, as I say by mistake on camera for some reason.)
To qualify for the prize draw on 5th March you will need to have accumulated 150< VP in February and at least 5 VP in March.
Good luck!
David Hurley
Top5Programs.com
P. S. If you are not yet in SFI, Click Here To Join My Team FREE Today!