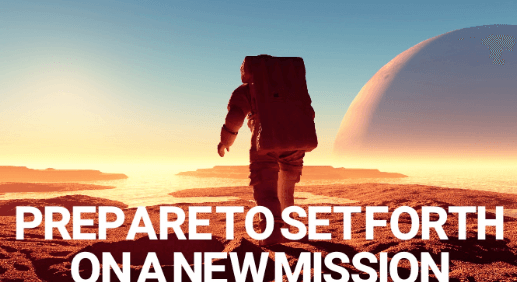 Key points in this week's video for my SFI team:
Get ready for SFI's new product launch on July 10th…

Clarification: Monthly VP Challenge ends. Weekly Prize Draws continue!

I'm investing the cash from the old VP Challenge onto PSAs To Go for my Designated Diamonds
Other news mentioned:
Torrential rains cause flooding, mudslides, death and damage across Japan…

I wear my England shirt as we reach the World Cup Semi Finals…
Video Transcript
Hello folks, this is David Hurley of Top5Programs.com talking to you on a very wet and rainy Sunday 8th July 2018.
There has been torrential rain here in Hiroshima and across much of Japan for the last few days. This is the rainy season, but the quantity of rain that has fallen incessantly over the last few days is much more than is usual even in the rainy season.
Just down the road from where I live is a place called Iwakuni, and it has a very famous bridge. And the bridge is nearly inundated with the water.
The water level is usually much, much lower than that. Here's how things usually look at Kintai Bridge: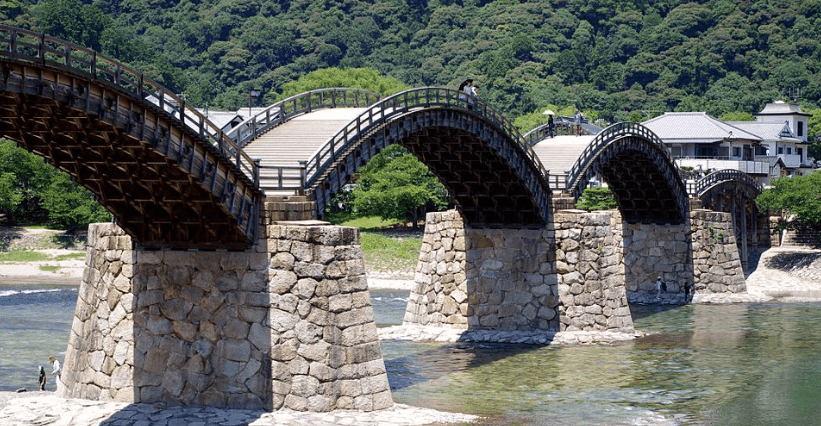 England In The World Cup Semi Finals!
In other news, you can see I'm wearing my England shirt. Something incredible has happened. England have reached the semi-finals of the World Cup for the first time in 28 years.
And I remember watching the last semi-final match against what was then West Germany in 1990. I was watching that in my bedroom in England. I took my parents' TV up into my room to watch that game, which ended in the infamous penalty shootout.
Let's not say anymore about that and keep our fingers crossed that England can make it past Croatia and into the… into the World Cup Final.
SFI's New Product About To Be Unveiled…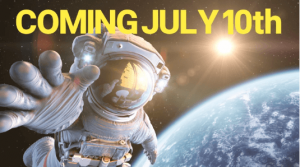 And, speaking of things that are in the future, next week, not only could England get to the World Cup Final but, more relevant for many of us here in SFI, SFI is bringing out some kind of new initiative or new program.
And we've been getting hints through the week as to what the theme may be.
Here it is (above). "Coming July 10th." This was posted on our stream a few days ago, three days ago apparently. Coming July 10th: there's definitely a space theme here.
And, "Prepare to set forth on a new mission." Again, a space theme. "Go where no affiliate has gone before," – a Star Trekky kind of theme, so back to space again. The voyage begins on July 10th.
So we don't really know what is coming but it sounds quite exciting. A big new addition to the SFI business portfolio.

Reminder: Monthly VP Challenged Has Been Replaced With PSAs-To-Go For My DDs.
And so, without further ado, let's move on to my weekly prize draw…
I just want to clarify something here because for the last couple of years or so I've been investing $150 a month into my SFI team in two different competitions, or prizes.
One is – was – a monthly prize draw where I gave out five Gift Certificates worth $49 in total to the top 5 performers in my team. And those were the people who had accumulated the most Versapoints during the course of the month.
But that is the monthly competition that I am stopping.
And I'm putting that $50 into the PSAs-To-Go program connected to Opti-Build to help build the downlines of my Designated Diamonds.
So I'm investing the same amount of money into my team and just switching away from VP to Opti-Build and the Designated Diamonds, supporting Designated Diamonds.
With $50 I can buy 25 PSAs-To-Go. I'll be buying some more through the course of the month to make up the total to about 50 PSAs to be added to my downline during the course of the month. And that's my aim every month.
So that's what's new. The monthly VP challenge has stopped and I'm investing more money into PSAs-To-Go.
Weekly $25 Gift Certificate Prize Draw Is Continuing
And the remaining $100 is allocated to the weekly Gift Certificate Prize Draw, which I am continuing.
Each week a $25 Gift Certificate Prize Draw, so it comes to about $100 a month, sometimes $125 depending on how many (Sundays) there are in the month.
The weekly prize draw continues.
This Week's Prize Draw…
And so without further ado, let's get on with this week's prize draw. Again, it's a $25 Tripleclicks that's up for grabs.
We'll pop over to the (SFI) genealogy. And here we see that the usual four metrics are in place and 40 affiliates have qualified for this week's prize draw. And here they are.
So I'll roll the 50-sided die using the Roll Me dice app to see if we have a prize winner or a rollover. Gift Certificate Prize Draw 1 50 sided die. Here goes. Let's roll the die.
Number five is the winner. Nice and easy to count off. 1, 2, 3, 4, 5.
Well, would you look at that. It's Hans Bergmeier, which is quite a nice coincidence because Hans has regularly won the first prize in the monthly VP Challenge. But in switching to PSAs-To-Go, in a sense Hans is losing out – in one sense – the $25 monthly prize.
On the other hand, as a Designated Diamond, Hans will also benefit from the PSAs that I hope to be adding to his downline through Opti-Build.
Anyway, congratulations to you Hans on winning this week's $25 Gift Certificate. All you have to do to claim the gift certificate is, pop over to my blog, Top5Programs.com, and post a comment there. As soon as I see and approve your comment, I will send you your $25 gift certificate.
That's all from me,
David Hurley
Top5Programs.com
#InspiredFocus