Discover Exactly How To Make Money Online With Traffic Exchanges, Viral Mailers & Other Free Ad Sites (6th Edition, 2019)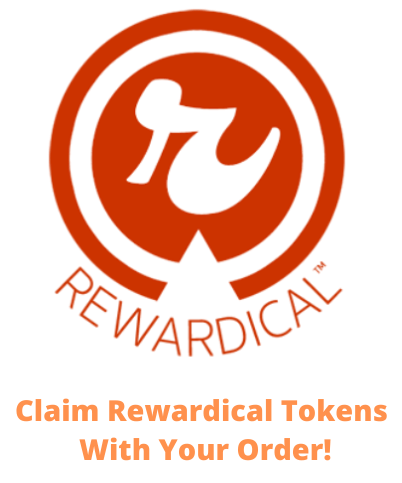 If you struggle to get traffic to your website, if you have not succeeded in building a list of 1,000 or more subscribers… If you have tried traffic exchanges, viral mailers, free classified ad sites and so on, but failed to recruit anybody to your business, then YOU NEED TO READ THIS REPORT.
Originally published in 2012 as "TE Traffic Storm" by Internet marketing expert, and SFI Team Leader David Hurley, Free Ad Site Traffic Storm is now in its 6th EDITION!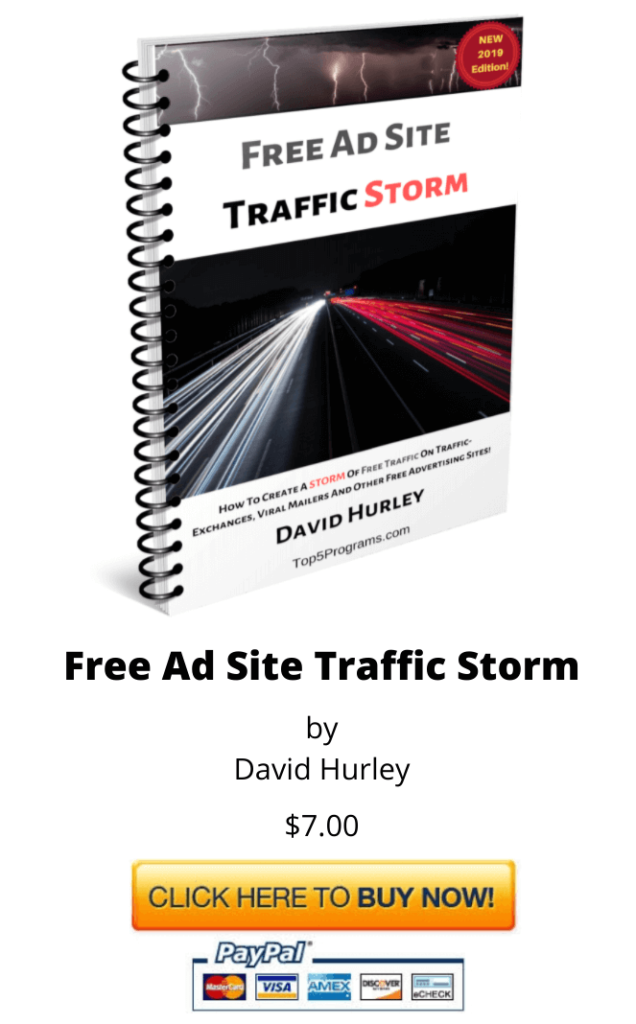 The 6th edition was released in 2019 and contains new material reflecting recent developments in Traffic Exchanges, Viral Mailers and other types of advertising site that offer free as well as paid advertising services, typically for the "biz op," and "home based business" markets.
Free Ad Site Traffic Storm reveals how you can quickly create a STORM OF TRAFFIC to your web pages, build your list, promote your business AND GENERATE A CONSTANT STREAM OF CASH ON THE FRONT END EVEN BEFORE ANYBODY JOINS YOUR MAIN BUSINESS PROGRAM!
All you have to do is give people what they want!
Sounds easy, right?
But 99.99% of free ad site users get it wrong – even the ones who have learnt how to use "splash pages" still "get it wrong".
With this ebook in your hands you will at last have the blueprint to making money on autopilot by placing traffic-pulling ads on Traffic Exchanges, Viral Mailers, Classified Ad Sites, Banner Ad Sites, and any other free ad sites on the Internet.
Here's what the book contains:
Introduction

The WRONG Way To Use Free Ad Sites

The Benefits Of Learning How To Use Free Ad Sites Effectively

What Is The Most Effective Way To Use Free Ad Sites?

The Indirect Way To Build Your Business With Free Ad Sites

The Golden Rule Of TE Success = ON/OFF

Use THIS Resource To Create Squeeze Pages With A Few Clicks Of Your Mouse!

How To Use Splash Pages & Squeeze Pages On Traffic Exchanges and Viral Mailers

Get Set Up With A Professional Autoresponder Service

The Follow Up

What Is A Funded Proposal?

Winning Trust With Free Advice

What Are The Best Sources Of Free Traffic To Recommend?

Why You Should Buy Lifetime Membership Deals

A Storm Of Traffic For Zero Out Of Pocket Expenses

Manage All Your Sites On A Single Website

Set Up Your Funded Proposal

Review

The Virtuous Circle

Your Main Focus = Build Your List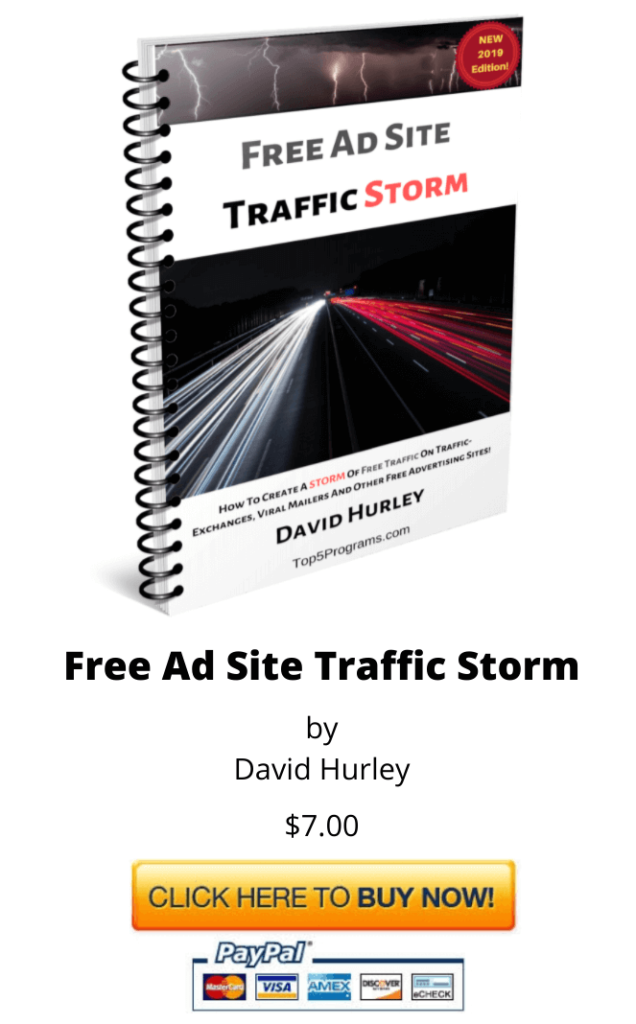 David Hurley
Top5Programs.com
#InspiredFocus
P. S. You will earn 103 Rewardical tokens on every copy of the 4th edition of SFI Affiliate Success Handbook that you order.
You can redeem your Rewardical tokens for Tripleclicks Gift Certificates, SFI Versapoints, PSAs, CSAs, Bitcoin, and more!
Click the Paypal Buy Now button, above, to order your copy of TE Traffic Storm.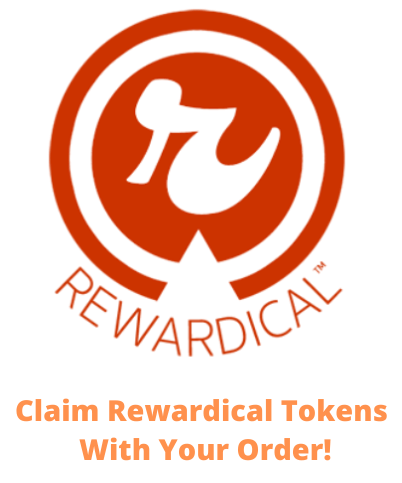 Then claim your Rewardical tokens by logging in to your Rewardical.com account and clicking the green "Make A Purchase Claim" button. Order ID = FAST-S
Don't have a Rewardical account yet? Click Here to open a FREE Rewardical account and claim an extra 25 Rewardical tokens with the promo code: 92aee7.David Hurley