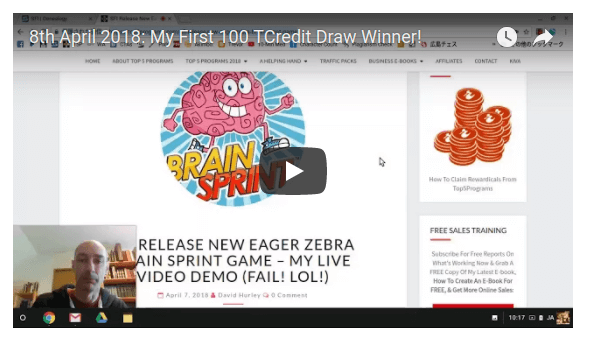 Here is the transcript of today's Tripleclicks TCredit prize draw video video for the active members of my SFI downline.
Before running the prize draw, I talked about how Eager Zebra games such as the new Brain Sprint can be used to introduce people to the Zing Network.

One way I didn't mention, but it's pretty badass, is to use Gameshow.net to stream your own gameplay to build a following.
With Eager Zebra games, there's no need to sell. Simply introduce people to the free games and challenge them to join your league.
Here's today's video, with the transcript below, if you prefer to read.
Video Transcript
This is David Hurley of Top5Programs.com talking to you on Sunday 8th April 2018.
I'm just about to run the second of my weekly 50 TCredit prize draws for the active members of my SFI downline.
Now, last week in the first prize draw, it rolled over. There was no winner. And so those 50 TCredits from last week roll into this week. This week's prize draw is for 100 TCredits.
SFI's new Eager Zebra Game, Brain Sprint
Now, just before we get on with the prize draw, I just want to show you what I've been doing on my blog, Top5Programs.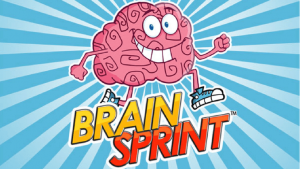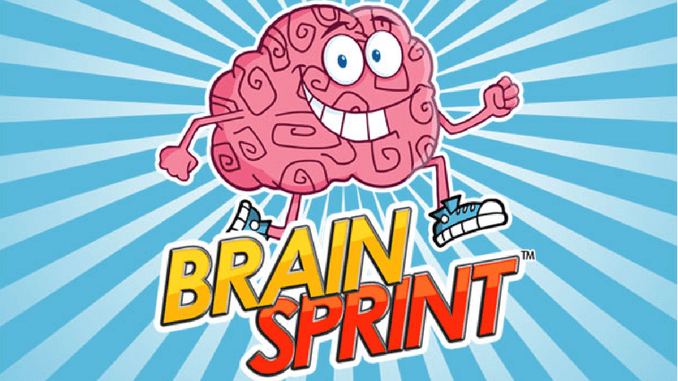 As you may know, SFI recently brought out a new game, Brain Sprint, which you can play on their Tripleclicks website, the Eager Zebra games.
Brain Sprint – it's a fun game, and I made a video which you may have seen, playing live – or attempting to play live – this game. Racing… answering 12 trivia questions as quickly as you can to race the end and get a prize.
I think I failed to do that in this demo, but I hope, if you watch the demo, you'll get an idea of how the game works.
Attract PRMs With Eager Zebra Games
These games, they're free to play and they're a great way to bring people into your SFI team. They'll come in as PRMs, Personally Referred Members of the Zing Network through Eager Zebra.
People come in free. You're not selling, you're just recommending games. You're offering them a chance to play and have some fun.
If you set up your own league you can challenge people to try and beat you in trivia (i.e. Brain Sprint) or in some of the other Eager Zebra games.
And as they come in and get into the games you may find that they will want to buy TCredits to fully engage with the games. And once they do that, that's the point at which you start to earn commissions from those people in your downline.
Also, as you bring more people into your downline simply by introducing these games to them, they may well start to see the value of the other parts of the Zing Network. You never know. You may have your next super affiliate, someone who comes in just to play games, and then goes across, sees the SFI opportunity, joins it – that'll be in your downline – and gets active.
Free Ways To Promote Eager Zebra Games
So these games are a great way to promote your SFI business. You can do it on social media. You can do it on your own blog.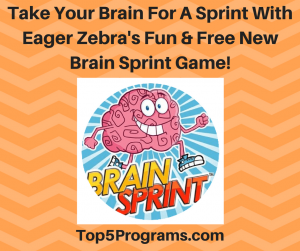 I do both. I've put information about this game in the form of "memes" on a Facebook page and on Pinterest as well as here on my blog and in other places too.
And you can do all this free. You can start a free blog. I've got some information on my site about how you can start a free blog. Here it is, Site Rubix Hosting – you can get set up completely free.
You can advertise on social media completely free. These games are completely free to join. So there's no excuse for anybody not to be able to do this. You can refer people to SFI completely free of charge.
If you want more information about how to take it to the next level, opt in here and find out how to create a free e-book. And you can even start promoting a free e-book for free on the Internet.
This Week's 100 TCredit Prize Draw
Anyway, that's enough of that. Let's get on with our 100 TCredit prize draw.
So, we come over to the Genealogy. We put in the four metrics to find out how many people have qualified:
They:
have earned at least 150 Versapoints in March,

have set their goals for the month,

have earned at least 5 Versapoints this month,

have logged in on or since 5th April.
And we find that 31 people have qualified this week – and here they are. And if there is a winner, it will be 100 TCredits straight to you.
Now here are the two dice. The red die is a six-sided die. And if "6" comes up that will represent zero in the tens column. The red die is for the tens. And the yellow ten-sided die shows us the units.
So let's drop them into our good old SFI cup, give it a shake and see if we have a winner today.
Ah, we have a winner this week. It's number 14. Number 14 is probably somebody in the second level of my downline.
Let's have a look (counts) It's Daniel Nwosu, who I believe has won before. Yes indeed. Daniel Nwosu, congratulations to you for winning 100 TCredits from me.
All you have to do now is hop over to my blog, Top5Programs.com and post a nice comment there. And I will send you your 100 TCredits as soon as I see and approve your comment.
David Hurley
Top5Programs.com
#InspiredFocus
P.S. SFI is the Internet's #1 free-to-join business opportunity. Join the fun and I'll help you build an online business as an active member of my dynamic SFI team.