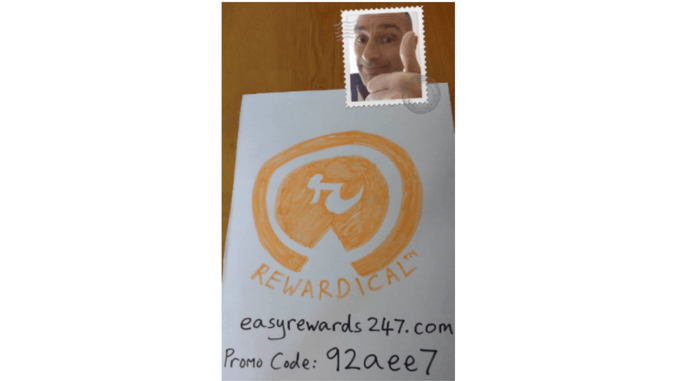 Hello folks,
Today I want to talk to you about a big change that is happening in SFI. It's about the new Rewardical rewards site and the E-Commerce Associates program. I made a video about it, or if you prefer, simply scroll past the video to keep reading.

Until now, the ECA program has been run on Tripleclicks. But SFI has found it very difficult to compete with Amazon in terms of price, delivery times, quality and so forth.
Honestly speaking, there was a lot of junk on the ECA site. I have tried to be a loyal member of the ECA program but it has been very difficult to find anything I'd want to buy from many of the E-Commerce Associates.
SFI has moved the ECA program from Tripleclicks.com to Rewardical.com and they will no longer be providing e-commerce store sites for ECAs.
Instead, if you want to sell your goods and services through Rewardical.com and offer free rewardical tokens to your customers you'll need to open an e-commerce site on one of the dedicated e-commerce services.
In my case, I'm going to be upgrading my free account on E-Junkie.com to take advantage of this new opportunity.
Check out E-Junkie here and see how easily you can start selling your digital or physical goods online. Or click the button below:

I know through experience that offering rewards such as Rewardicals is a big incentive to increased sales and activity on your website. So I'm going to be very happy to be offering my customers rewards through the Rewardical program.
It's also another opportunity for me to update my ECA status. From the beginning my ECA store was called Japanese Games Shop, but I no longer sell Japanese games. I had a busy Japanese-Games-Shop website until last year.
But it's always been my aim to stop selling physical products that I have to purchase here in Hiroshima where I live, then pack and carry to the post office in all weathers. That business model, while it has been very helpful to me for over ten years, is actually quite a limited model.
It has always been my intention to go completely digital so that I'm freed from a geographical location when I'm earning my money online.
So, for me this is a big opportunity to update and upgrade my offerings through SFI and the ECA program. I'm only going to be offering digital products such as my e-books, PLR article packs and some other business-to-business services.
If you see the changes in SFI's ECA program as an opportunity, set up your site on a new e-commerce platform and offer rewards to your customers through the Rewardical.com site.
Also, if you refer other ECAs into the Rewardical program, you will earn one Rewardical for every ten that your ECAs give away to their customers.
Another very positive change is that the fee per sale has been reduced from 15% to just 5% per sale. You can RAISE the commission rate if you wish to. In my case I will increase it to a 10% commission so that I can give away MORE Rewardical tokens to my customers.

CLICK HERE and enter the Promo Code 92aee7 to claim 25 FREE Rewardicals.
Tripleclicks Prize Pot Rolls Over!
Now let me get on with my Prize Draw for this week. 42 members of my SFI downline have qualified. And so we are continuing to use the red six-sided die to designate tens, the "6" being a zero. We use the yellow ten-sided die to designate units.
Throw the dice into the cup and give it a good old shake and see if we have a winner today.
[Shakes dice.]
Well, the number that has come up is 52, which means we are ten over. So there is no winner today. And that means that today's $25 pot will roll over to next week. And next week, if there is a winner, that winner will win a $50 Gift Certificate from me.
David Hurley
Top5Programs.com
#InspiredFocus