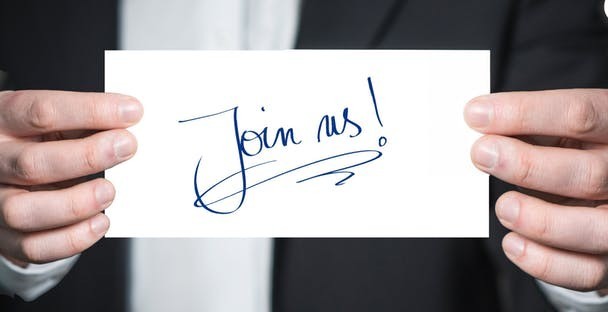 In multi-tier programs, the most common challenges relate to recruitment and how to get MLM prospects online. More so, because building a team is perceived to be the prime activity which leads to profitability.
You've seen members of various MLMs literally begging family, friends and colleagues to join their side gig. But hounding an otherwise uninterested person into joining isn't likely to lead to profitability, is it? You definitely cannot afford to cause stress in your relationships because of poor methods of promoting your business.
Still, when it comes to recruiting online, very similar mistakes are made. Though it has been proven to be inefficient, people continue to take the 'everyone-is-a-prospect' approach. A simple change in that approach makes a huge difference in the results and response to ads.
Promoting an MLM to an online target market can be very effective. But not all marketers do it right and consistently. And that is where problems arise for most marketers.
First Things First, Understand Your MLM Fully
Perhaps the worst mistake you could ever make in promoting an MLM online is to venture ahead without understanding the business. While making money is an obvious objective, it doesn't always make a convincing sales pitch. There is more to a great MLM than just the money it can generate.
If you think about it, all home biz ops have money generating potential. Therefore, what sets each one apart has got to rise above the obvious. And that is precisely what you should use to attract prospects to your MLM.
Here are the three main steps I always concentrate on whenever I promote biz ops.
1. Apply It As A Solution To Existing Problems
Generally, products are born out of the need to solve problems. The same is true for most viable MLM opportunities. The earning capacity usually comes through as a bonus after enjoying the main benefit. Yet, many multi-level marketers miss this important detail.
When you acquaint yourself with the problems that motivated the creation of a biz op, promoting it becomes easier. You will likely get many prospects whose primary aim is to solve real online business problems. The mention of earning capacity becomes the icing on the cake.
For example, one of my Top 5 Programs is Trafficwave – an autoresponder service that has a multi-tiered affiliate program.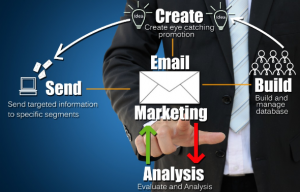 Trafficwave gives MLM marketers a way to build a relationship with their prospects through email marketing. It helps them solve the problem of how to "warm up" a cold market. Many people find it difficult to convert prospects into referrals and so it makes sense to show them how Trafficwave can help.
The "icing on the cake" is that Trafficwave also has an MLM-style affiliate program which will be attractive to people who are already sold on MLMs. But that is a secondary consideration. The most effective way to promote is to show how your product or service solve a pressing problem that your prospects face.
2.1 Promote Benefits, Not Features
Real value lies in the benefits that can be derived from a product or service. Rarely does anyone buy into an MLM or biz op just for the sake of it.
Understand the market you are operating in. For example, if you are working in the business-to-business market, getting MLM prospects amounts to marketing to marketers. You're selling to people who want to grow their business. There is no better way to get across to this group than offering new ways of advancing their businesses.
Let's take another look at Trafficwave to illustrate this point.
2.2 The Benefits Of Trafficwave In Promoting An MLM
The main benefit of Trafficwave for people interested in MLMs is that it enables you to build a list of MLM prospects. You can then build a relationship with your list subscribers and show them the benefits of your MLM through a series of automated email newsletters. This is a proven method of converting prospects into MLM referrals.
A secondary benefit is the low monthly fixed price. Anybody who has researched autoresponder marketing will see that the leading services have escalating price structures. The bigger the list, the more you pay. So joining Trafficwave will also save you money as you grow your list.
Those two benefits help solve two problems faced by people promoting MLMs: how to get more referrals and how to save money when building a list of prospects. Helping people to understand how Trafficwave solves those two key problems is the key to promoting the service.
2.3 Turn Features Into Benefits
Anyone can describe a list of features because it is simply a matter of talking about what the product or service comes with. But it takes effort to uncover real value and sell it as a benefit. A good way to turn features into benefits is to add the word "so" to the end of the "feature" and then state the benefit that the feature delivers:
Trafficwave has fixed fee pricing (FEATURE) SO you will never have to pay extra as your list grows. (BENEFIT)
Not too many others are prepared for such "hard work". Naturally, that causes a lot of competitors to drop out of the race.
You must develop a way of uniquely highlighting how your offer can contribute to existing online businesses. A great example is to promote the traffic generation benefit of a biz op. I discussed this method in detail in my e-book, TE Traffic Storm which is available elsewhere on this blog.
3. Brand Yourself For Better Click Through
When promoting MLMs online, don't expect exceptional results if you're doing what everyone is doing. Most biz ops will provide you with promotional material, banners, landing pages, text ads, and so on. While these can be good, there are several problems in taking the same "easy" route as everybody else:
Everybody is showing the same ads so people soon get used to seeing them and learn to ignore them.
Using the same marketing materials as everybody else does nothing to make you stand out from the crowd. Even if someone is interested in joining the MLM, there is no reason why someone should choose YOU as opposed to anybody else.
Simply dumping people on your MLM sales page is one of the least effective ways to sell. Showing prospects your MLM sales page should be the LAST step, not the first. Only show them your offer when they have got to "know, like and trust" you. Most people fail to do this (because it takes more work) and that's why opt-in rates are typically so low.
Branding yourself simply elevates your campaign and makes you stand out. It is a solid basis for differentiating yourself from competition.
When multiple marketers are parroting the same message, the one who packages their message differently will most likely grab the most attention.
The best way to do that is to create your own landing page with a free offer and an opt-in form so people can join your mailing list. Include your name and your photo on your landing page to build "brand recognition" around "YOU".
Combine branding and list building, and defer the promotion of your MLM until after people have joined your list. Show them the benefits of your MLM in your email follow-up. But make sure you are also giving them valuable tips and advice so that they will want to open and read your emails.
That's the best strategy for getting MLM prospects on the internet.
Learn This Skill And Get MLM Prospects On Auto-Pilot
If you really want to know how to get MLM prospects online, the answer lies in keyword research and niche blogging.
Keyword research is an essential skill. Use keyword research to find keyword phrases that people use to search for MLM opportunities online. To do that, you will need to use the right keyword tool to help you discover effective keyword phrases. That will enable your blog posts to rank in the search engines and attract MLM seekers to you.
Combine keyword research and blogging with the above 3-step process, and you'll have mastered how to get MLM prospects online.
David Hurley
Top5Programs.com
#InspiredFocus
P. S. If you scrolled down here without reading the article, it's all about how to get MLM prospects online and convert them into members of your downline. I recommend using tools such as Trafficwave and Adkreator to create your own unique, personally branded campaigns. Brand yourself and stand out from the crowd, focus on problem-solving and benefits rather than features and profits.