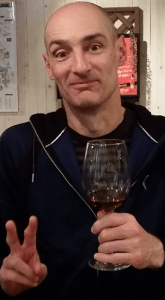 Now that my new blogging venture, Top5Programs is up and running, I am ready to relaunch my proposed Weekly SFI Team Prize Draw this Sunday.
I am proposing to run a prize draw for members of my SFI team (no matter where you are in my downline) and give away a $25 Gift Certificate to the winner every week.
Check This Page for full details of how the draw will be run.
I will post updates about each weekly draw in a fresh "David's Diary" blog post every week, starting now, at the beginning of February.
So, here goes…
The first weekly draw to be held since the launch of Top5Programs.com will take place on Sunday morning, 5th February. Keep in mind that I live in Japan, so my Sunday morning will be your Saturday afternoon or evening if you are in the USA or Europe.
The draw will be videoed and posted on YouTube and here on my blog.
Here are the conditions for being included in this Sunday's draw:
10-sided dice used to find the winner of the prize draw.

You are in my downline, or one of my CSAs. If you are not in my team, join free here! 
You accumulated at least 150 VP during January 2017.
By the time I roll the dice on Sunday morning, you will have accumulated at least

7 VP

this month. 
NOTE:

If more than 100 people qualify, only the 100 people with the most VP so far in February will qualify. So, make sure you are one of those people by making an effort to accumulate VP!
What If You Are The Winner?!?
If you win the draw, I will contact you and request that you post a comment on a page of my blog. As soon as I see and approve the comment, I will send you your $25 Gift Certificate. You can spend it on anything that takes your fancy on our Tripleclicks online store.
Good luck.
David Hurley
Top5Programs.com
EliteDownlineBuilder.com
#InspiredFocus